Marijuana Stocks And Revenue Growth For Cannabis Companies
Marijuana stocks have experienced significant gains in December adding to the increasing market value across the cannabis industry. In general cannabis, investors are enjoying a great year for the marijuana industry in terms of growth and legal reform. As more states opt for legalization in the U.S., and federal reform becomes a possibility, cannabis stocks continue upward. Recently top pot stocks to watch like Cresco Labs Inc. (CRLBF Stock Report), and Jushi Holdings Inc. (JUSHF Stock Report) have been holding their current market value building a higher base at current price levels. In reality, the cannabis industry has many marijuana companies showing growth potential for the future. And these pot stocks have drawn renewed interest from investors who are starting to see the cannabis industry's future growth.
[Read More]
As it stands the U.S. cannabis industry is predicted to grow to $37 million by 2025 more than double its current legal sales. Since this is ultimately resulting in increased revenue growth in 2020 this could be expected in 2021. In essence, some of the best performing cannabis companies of 2020 are reporting record revenue growth in the latter parts of the year. As a result, cannabis investors are benefitting from the gains most marijuana stocks are delivering in 2020. Given that these gains can continue into next year many investors are holding on to their investments for more value. So, the question now is how much more gains can cannabis stocks see in 2021?
Events That Will Increase Cannabis Industry Growth
In general, certain things need to fall in place for the cannabis industry to continue seeing gains, like American federal legalization and cannabis decriminalization. In hope that the Senate will pass the MORE Act once it goes to a vote, many investors are finding the best pot stocks to watch for 2021. But now investors are asking themselves which pot stocks will have the most gains next year? With this intention, we begin to look at cannabis companies experiencing revenue growth and executing expansion plans in 2020.
Currently, these companies are not gaining the same popularity as some of the larger marijuana stocks in the sector. Because of this, they could have the potential for gains in 2021. While current trends in the stock market persist the cannabis industry can continue flourishing globally and, in the U.S., For the purpose of researching marijuana stocks that have growth potential for next year let's look at 2 pot stocks to watch for 2021 growth.
Marijuana Penny Stocks To Watch Under $1:  Liberty Health Sciences Inc.
Liberty Health Sciences Inc. (LHSIF Stock Report) is a provider of high-quality cannabis and genuine care for all cannabis users. In general, the company has a focus on operational excellence from seed to sale. Currently, the company has a measured approach to expansion opportunities and is focusing on maximizing returns to shareholders. Recently Liberty Health announced it has hired Darrin Potter as Vice President of Operations, who will report directly to the interim CEO, George Gremse. Liberty Health operates 26 dispensaries across Florida and plans to have 35 open dispensaries by the end of the fiscal year.  In recent fiscal 2021 2nd quarter reporting the company shows increasing net sales of $18.1 million versus $10.6 million year over year. In 2020 the company has been focusing on growing its market share and having a world-renowned assortment of cannabis strains in Florida.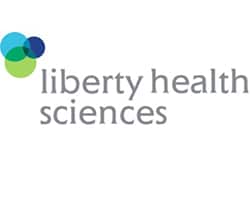 LHSIF Stock has a 52-week high of $0.58 back in January and has not experienced the gains this year other pot stocks to watch have. In fact, LHSIF stock has been trading close to the $0.40 share price for a few months. But its increasing financials could mean the stock could see momentum in 2021. With this in mind, LHSIF stock is cannabis stock to watch for 2021.
Marijuana Penny Stocks To Watch Under $1:  TILT Holdings Inc.
TILT Holdings Inc. (TLLTF Stock Report) is a provider of business solutions to the global cannabis industry simply put the company helps cannabis businesses build brands. Currently, TILT has a portfolio of companies providing technology, hardware, cultivation, and production to retailers. In fact, the company services customers across 35 states in the U.S. In addition, they also service Canada, Israel, Mexico, South America, and the European Union. Recently TILT reported its 3rd quarter 2020 financial results with revenue of $40.4 million a 24% increase sequentially. In addition, the company is also reporting a record adjusted EBITDA of $2.8 million an increase of 134% sequentially. In essence, the companies increasing revenue can be seen as a show of strength heading into 2021. As the new year gets closer these pot stocks to watch can have the potential for gains from these levels.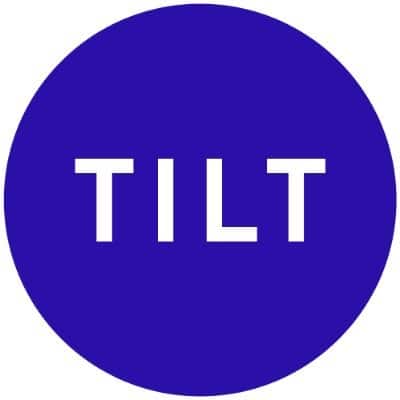 TLLTF Stock is down over 14% year-to-date and is not gaining much notoriety from investors. In general, the stock has held these levels most of the year and could go higher with another positive earnings report. Recently analysts have given TLLTF stock a price target forecast of $1 over 75% from its current trading price. For this reason, TLLTF stock is a pot stock to watch going into 2021.
[Read More]
---
MAPH Enterprises, LLC | (305) 414-0128 | 1501 Venera Ave, Coral Gables, FL 33146 | new@marijuanastocks.com