The U.S. Cannabis Industry In 2020 And Its Future Potential In 2021
Although 2020 has been a year filled with stock market volatility and economic struggle marijuana stocks have pulled through for investors.  As Monday's trading comes to a close cannabis stocks continue to produce gains in the market in December. So, the question for investors now is should you buy pot stocks now or wait until 2021? Currently, most cannabis companies like Curlaleaf Holdings Inc. (CURLF Stock Report) are reaching their high of the year in December.
With this in mind, some investors have become cautious starting a position in a cannabis company that could experience pullback before 2021. At the present time in the stock market vaccine optimism was met with renewed lockdown fears over current infection levels in the U.S. due to COVID-19. But in any case, most leading marijuana stocks to buy continued to see modest gains in Monday's trading.
[Read More]
Given that there are so many choices to pick from when looking for the best marijuana stocks for your portfolio, we can narrow cannabis companies by category. On one hand, you have the vertically integrated MSOs that produce and sell marijuana to either medical or adult cannabis consumers. For example, companies like Trulieve Cannabis Corp. (TCNNF Stock Report) have seen record revenue growth in 2020 regardless of the economic landscape in 2020.  On the other hand, you have ancillary marijuana stocks whose business is not directly related to the cannabis plant but in some form, they are related to the cannabis industry. And last but not least you have your CBD and extraction companies that develop cannabis derivatives to use for medical or recreational purposes.
Which Marijuana Stocks To Buy Are The Best Long-Term Investments?
For the most part, these different types of cannabis companies are also known for having different market stability historically. In general, pure-play cannabis stocks have traditionally shown market volatility but also have the most gains in the last two months. In contrast, ancillary pot stocks to watch have shown more stability in 2020 giving these companies much more long-term appeal. Generally, these marijuana stocks have also seen gains in 2020 and continue to reward cannabis investors heading into 2021. In the long run pot stocks with more stable price action could make investors more comfortable holding a position long-term.
Usually, ancillary marijuana companies have a business related to cannabis production and are well-positioned for growth as the cannabis market continues expanding. Generally speaking, although these companies are not vertically integrated, they have given rather large returns in 2020. For the most part, they also display better market stability than pure plat pot stocks. With this in mind let's look at 2 of the best marijuana stocks in 2020 for your 2021 cannabis stock watchlist.
Best Marijuana Stocks To Watch For 2021 #1: Innovative Industrial Properties, Inc.
Innovative Industrial Properties, Inc. (IIPR Stock Report) is one of the first real estate companies to focus on the regulated U.S. cannabis industry. The company targets medical-use-cannabis facilities for acquisition for sale lease buyback transactions and long-term triple net leases. In general, IIP's portfolio has 64 properties in it across 16 states. In a press release yesterday IIP announced it entered a new agreement with PharmaCann Inc. making available $31 million in funding for enhancements in production capacity and upgrades at the 127,000 New York facility. Also, in the agreement they have extended the terms of the lease into 2040, in total IIP's investment into the property will be $61 million.
Due to the fact that IIP has long-term leases in its portfolio, it has established continuous long-term revenue and consistency in its growth. In addition, IIP provides a dividend to shareholders as an incentive.  Recently  IIP declared an increase to the 4th quarter dividend of $1.24 per share representing a 6% increase sequentially. Generally, the dividend is equal to an annualized $4.96 a share.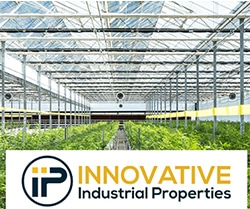 IIPR stock is one of the better performing marijuana stocks in the cannabis industry for 2020. In essence, the company's strong financials and long-term appeal has made it a favorite for money managers and institutional investors. Currently, IIPR stock is up over 122% year-to-date and could have momentum going into 2021. Recently IIPR stock price puts it above most analyst's price forecast. In essence, this means it might be time to watch the stock for a better entry price. IIP is one of the best positioned ancillary marijuana stocks in the U.S. Because of this IIPR stock is one of the best pot stocks to watch for 2021.
Best Marijuana Stocks To Watch For 2021 #2: GrowGeneration Corp.
GrowGeneration Corp. (GRWG Stock Report) is the largest chain of specialty hydroponic and organic garden centers in the U.S. with 36 storefront locations. In general, the company supplies products necessary for growing cannabis and works closely with major marijuana companies in the U.S. market. Recently in 2020 GrowGen managed to set record revenue in the 3rd quarter expanding its footprint during the pandemic. In fact, the company is reporting $55 million for Q3 2020. And giving full-year guidance of $185 -$190 million in revenue. Additionally, the company has continued strategic acquisition and expansion plans in the quarter giving GrowGen more growth potential for 2021.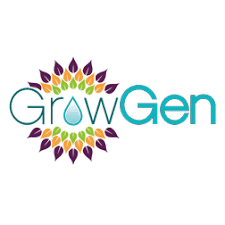 GRWG stock is up almost 700% year-to-date and is one of the best performing cannabis stocks for 2020. In essence, GRWG stock has shown greater market stability than other pot stocks in the U.S. in 2020. Because of this, the stock could be a possible candidate for long-term investing. Similar to IIPR stock GRWG stock has also been a favorite of hedge fund investors this year. As U.S. cannabis grows rapidly look for GRWG stock to be an option as a long-term marijuana stock for 2021.
[Read More]
---
MAPH Enterprises, LLC | (305) 414-0128 | 1501 Venera Ave, Coral Gables, FL 33146 | new@marijuanastocks.com