Monumental 2020 Year For Cannabis Stocks
This week seems to be off to a good start for marijuana stocks and the cannabis market. Currently, many leading cannabis stocks on your watchlist are holding on to gains from the previous week. A few other marijuana companies like Innovative Industrial Properties Inc. (IIPR Stock Report) continue pushing its high of the year in today's trading giving more value to shareholders. As for 2020 many people that invested in cannabis stocks to buy mid-year have now seen substantial gains on their investments.  In reality, a marijuana stock investment into one of the top U.S. cannabis companies would have proven to be a good addition to any portfolio. So, some investors are questioning whether to take profits now or wait for more possible returns in 2021?
[Read More]
In the event, the U.S. passes the MORE Act and creates a much broader U.S. cannabis market that holds seems like a no-brainer. But with a conservative U.S. Senate getting the bill passed could be an issue to pull off. Nevertheless, although investing has its inherent risk things look promising for the cannabis industry in 2021. In the same fashion not every pot stock to buy is built the same and sometimes entire sectors can be affected by one negative report. For example, take the Canadian stock sector after Canopy Growth Corp (CGC Stock Report) announcing it would close all outdoor growing facilities most Canadian cannabis stocks have been trading lower in the market. Because of this, some investors have begun to look for value in other sectors that could have more growth potential.
Continued Momentum In The Cannabis Market
Provided that the stock market can continue with recent vaccine optimism and record-high territory in most indexes 2021 will be big for the cannabis industry. At the present time growth potential in the cannabis market is a good way to find a marijuana stock to add to your watchlist for next year. In essence, there are cannabis companies that have much growth potential for 2021. Because these companies could continue expanding and increasing revenue growth next year, they could be good picks for your December watchlist. With this in mind let's take a look at 2 marijuana stocks that could have potential gains for 2021.
Best Marijuana Stocks To Watch For 2021: Planet 13 Holdings Inc.
Planet 13 Holdings Inc. (PLNHF Stock Report) has become a landmark with its Planet 13 Superstore located on the Las Vegas strip. In general, the company is a leading vertically integrated Nevada cannabis company and owns the largest dispensary on the planet at 112,000 square feet.  Besides the Superstore model, Planet 13 Holdings has also reopened its smaller dispensary model the Medizin dispensary. As a 3500 square foot model of Planet 13's superstore, the dispensary is well-positioned to serve locals and online deliveries in the area.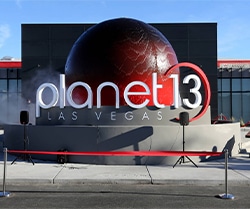 In addition, Planet 13 recently received multiple awards at the Las Vegas Jack Herer Cup including the best Sativa vape cartridge, best hybrid vape cartridge, and best Sativa concentrate. In 2021 Planet 13 plans to open a new superstore in Santa Ana, California.  As one of the fastest-growing cannabis companies, Planet 13 has recently reported a record 3rd quarter revenue of $22.8 million versus $16.7 million a year prior.
PLNHF stock is up over 188% year-to-date and has performed well in 2020 for investors. In general, the stock has reached its 52-week high of $6.40 earlier in December. Recently analysts have given PLNHF stock a price target forecast of $5.75 less than 2% from current trading levels. But with Planet 13 continuing to exceed financial expectation PLNHF stock could see more gains next year. For this reason, PLNHF stock is a candidate for your 2021 top marijuana stock watchlist.
Best Marijuana Stocks To Watch For 2021: TerrAscend Corp.
TerrAscend Corp. (TRSSF Stock Report) is a leading North American cannabis operator with vertically integrated operations in Pennsylvania, New Jersey, and California. In addition, TerrAscend also is operating as a licensed producer in Canada. Currently, the company operates an award-winning chain of Apothecarium dispensary retail locations. Recently one of TerrAscend's wholly-owned subsidiaries Arise Bioscience entered into a loan financing arrangement with Canopy Growth for $20 million.  In detail, Arise will engage in the legal sale of CBD products. And the proceeds from the agreement will be for general corporate purposes. Also, in the terms, TerrAscend has issued 2,105,718 common share purchase warrants to Canopy. Not to mention the company has announced record 3rd quarter net sales of $51 million versus $47 million sequentially. In essence, the financial results show revenue strength and growth with the company's focus on better margins and operating coast.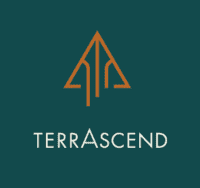 TRSSF stock is up over 343% year-to-date and has recently increased its market share in the U.S. Currently, analysts are giving TRSSF stock a one-year price forecast of $13.16 up to over 32% from current stock pricing. In the event, TerrAscend continues its growth and expansion plans TRSSF stock could be a better performing stock in 2021. Because of this TRSSF stock is a pot stock to watch for 2021.
[Read More]
---
MAPH Enterprises, LLC | (305) 414-0128 | 1501 Venera Ave, Coral Gables, FL 33146 | new@marijuanastocks.com