Marijuana Stocks In December 2020
Currently, marijuana stocks are starting the week trading mixed with some giving back some of the gains from last week. As the American cannabis market moves closer to a federally legalized and regulated industry people are looking for the best cannabis stocks for 2021. Although uncertainty still looms with the MORE Act getting passed in a conservative senate, 36 states and D.C. have some form of legalized cannabis. In reality, the U.S. cannabis industry is gaining more emerging markets despite the passing of the bill.  Since the election in November, most cannabis stocks to buy have seen gains in the market. Recently leading American cannabis companies like TerrAscend Corp. (TRSSF Stock Report) have climbed in the market since the end of November.  Also, important the company is reporting record 3rd quarter earnings for 2020.
[Read More]
In essence, many U.S. cannabis companies have shown good revenue growth in the latter part of 2020. And recently analysts are predicting further economic recovery and a positive outlook for 2021. With this in mind investors could begin to search for the best investment opportunities in one of the fastest-growing industries in the U.S. But are U.S. cannabis stocks the best option to invest in? Given that most Canadian marijuana stocks have seemed to not perform as well as the U.S. pot stocks in 2020 let's keep the focus on the U.S.
American Cannabis Industry
In November alone the American Cannabis Operator Index was up 40%. In detail, the index is made up of 14 multi-state operators and 3 companies focusing on CBD and extracts. As a result, 3 of the companies saw gains of more than 50% and no companies saw less than 10% gains for the month. Some of these marijuana companies' strong performance match their rising stock price. And these U.S. cannabis companies are positioning for the increased demand in states where laws recently changed for cannabis legalization. At the present time, analysts have predicted the U.S. cannabis industry could grow to $37 billion by 2024. In general, this leaves much growing room for these companies to establish their market share.
Since publicly traded American cannabis stocks come in all different market caps, let's look at small-cap marijuana companies with more growth potential. Presently these marijuana stocks have seen gains and also show revenue growth and have plans to expand next year. For the purpose of finding cannabis stocks to watch in December 2020 let's take a deeper look into these 2 cannabis companies.
Marijuana Stocks To Watch In December: Planet 13 Holdings Inc.
Planet 13 Holdings Inc. (PLNHF Stock Report) is a vertically integrated cannabis company strategically positioned for growth. Currently, the company has 3 retail locations its prized Las Vegas Planet 13 Superstore, the Medizin Dispensary, and the Santa Ana, California Superstore opening in 2021. Some of the company's objectives in 2020 were to maintain its 8-10% of Nevada cannabis sales and gain a share of Las Vegas residents through its Medizin Dispensary and delivery business.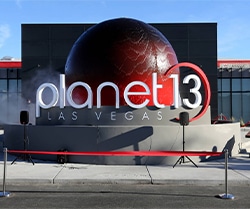 For the long-term Planet 13 plans on having additional licenses to open over 8 superstores nationwide. Recently Planet 13 has been showing strong revenue growth in the 3rd quarter of 2020. In detail, revenues were $22.8 million comparing to $16.7 million sequentially. In addition, gross profit was $13 million comparing to $9.9 million in the same quarter in 2019. Generally, this shows that even during one of the lowest tourism years for Las Vegas the Superstore still managed to see growth.
PLNHF stock has performed well in the latter part of 2020. The stock is up over 200% year-to-date and could continue with this momentum. At the present time, PLNHF stock is beating analysts' predictions and continues to show market strength. In the long-term, the stock has a 5-year forecast price target of $13.485 over 100% gains from current prices. For this reason, PLNHF stock is a marijuana stock to watch for 2021.
Marijuana Stocks To Watch In December: Harvest Health & Recreation Inc.
Harvest Health & Recreation Inc. (HRVSF Stock Report) is a vertically integrated cannabis company headquartered in Arizona. The company is committing to expanding its retail and wholesale presence throughout the U.S. currently the company owns and operates 37 dispensary locations across 7 states. In its recent 3rd quarter 2020 report the company increased its revenue target for the year ton $225 million. This figure is up from its prior target of $215-$220 million and is focusing on reaching profitability.  In addition, total revenue for Q3 $61.6 million an increase of 86% from $33.2 million in Q3 of 2019. Presently with the company's growth potential in Arizona and its move into other major markets like Florida Harvest is a company to keep on your radar for 2021.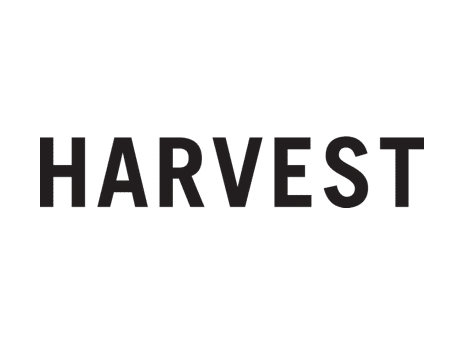 HRVSF stock is currently down over 30% year-to-date but showed significant gains in the first week of December. According to a recent analysis HRVSF stock has a price target of $3.10 a 50% increase from current levels. As Harvest continues to expand its share of the Arizona market looks to HRVSF stock to be a top marijuana stock to watch in 2021.
[Read More]
---
MAPH Enterprises, LLC | (305) 414-0128 | 1501 Venera Ave, Coral Gables, FL 33146 | new@marijuanastocks.com