U.S. Marijuana Stocks And The Global Cannabis Industry
Are you looking for marijuana stocks to invest in to take advantage of the new U.S. federal policy? Last week the House of Representatives passed the MORE Act which would decriminalize marijuana and change the drug scheduling of cannabis. Although this bill still has to pass through the senate a more conservative branch, if passed it would increase cannabis industry growth in the states. At the present time, the cannabis industry had a game-changing 2020 year. In fact, most top cannabis companies have shown increased demand and revenue growth for the year. In detail, top marijuana stocks to buy like Curaleaf Holdings Inc. (CURLF Stock Report) have recently reported record 3rd quarter revenue and have managed to continue expansion plans during 2020. In general, many other top U.S. cannabis companies in 2020 have seen similar market trends across the states garnering investor interest.
[Read More]
As legislation benefiting the global cannabis industry also passes in the United Nations last week December has continued to give gains to the cannabis sector. Generally, both U.S. marijuana stocks and Canadian cannabis stocks have increased in market value since November. As a matter of fact, leading Canadian companies like Canopy Growth Corporation (CGC Stock Report) have reached their year-to-date highs in the month of December and could continue higher going into 2021. In reality, all these new developments have given the cannabis industry much more growth potential for the future. As it stands analysts predict the global cannabis market could become a $73.6 billion sector by 2027. In part, this growth is due to the increased legalization of cannabis for medical and adult recreational use.
Dominant Growth In U.S Cannabis
Currently, a dominant portion of growth is expected in the U.S. and publicly traded U.S. marijuana companies are positioning to take advantage of it. Additionally, the economy and the stock market are forecast to continue improving in 2021. This is due to the distribution of the COVID-19 vaccines and lower interest rates. Provided that current market conditions persist, this could be a good time to find some marijuana stocks to buy for 2021. Given that there are many companies that are showing revenue growth and expansion, it may be difficult to find the best pot stocks to invest in. For the purpose of taking a deeper look into two companies for your marijuana stock watchlist for 2021. Let's do some research into two of the fastest-growing ancillary marijuana stocks in 2020.
Best Marijuana Stocks In December 2020 #1: Innovative Industrial Properties, Inc.
Innovative Industrial Properties, Inc. (IIPR Stock Report) is currently one of the top marijuana stocks being bought by hedge fund investors for good reason. Currently, about 20 different major hedge funds are reporting holding shares of IIPR stock in their 13F filings. The company is one of the only REITs that works with the licensed medical cannabis industry with leasing properties. As of mid-November IIP, owns 64 properties across 16 states with approximately 5.2 million square feet of rentable space. In detail, IIP acquires its properties through a lease buyback program with major medicinal cannabis companies, then turns around and enters into a long-term lease with the company. Although this establishes long-term income for IIP the situation also helps cannabis companies have more liquidity and capital.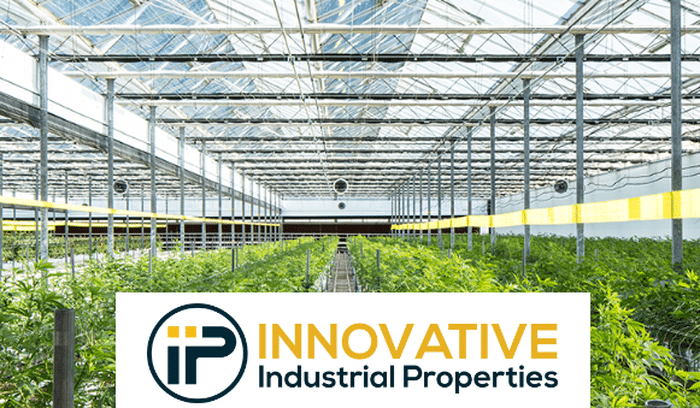 Recently the company extended its long-term lease relationship with Kings Garden Inc. one of California's top cannabis producers. In detail, IIP has acquired a Southern Carolina property that's approximately 192,000 square feet of industrial space. Specifically, IIP will purchase the property for approximately $25.4 million and enter into a triple net lease with King Garden which intends to run the facility as a licensed cannabis cultivation and distribution facility upon completion.
IIPR Stock Performance
IIPR stock is performing extremely well for investors in the 2020 year up over 100% year to date and is forecast to continue higher. One thing that separates IIPR stock from other leading U.S. cannabis stocks is a dividend. This also makes IIPR stock a good option for a long-term investment. Currently giving a $4.68 annual dividend, this paired with gains seen in market value in 2020, IIPR stock performed well for cannabis investors. At the present time, analysts are giving IIPR stock a price forecast of $173.50 which is 13.38% for current levels. For this reason, IIPR stock could be one of the best cannabis stocks to buy in December 2020.
Best Marijuana Stocks In December 2020 #2: GrowGeneration Corp.
GrowGeneration Corp. (GRWG Stock Report) is currently one of the largest hydroponic suppliers in the country with 36 retail centers nationwide. In detail, the company sells thousands of products and state of the art hydroponics equipment for commercial and home growers. Generally, 2020 GrowGen has been one of the fastest-growing companies in the cannabis industry. In detail, revenue rose 153% to $55 million for the third quarter of 2020 compared to Q3 in 2019.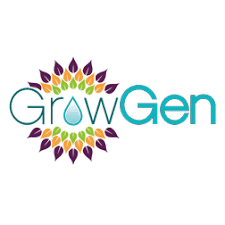 In addition, GrowGen's gross profit is $14.6 million up 124% versus to $6.5 million in Q3 2019. Another area that the company has managed to grow its online sales. For example, GrowGen online sales increased by 112% in the third quarter compared to the same quarter in 2019.  As the cannabis industry continues to expand in the U.S. GrowGen is positioning to grow alongside the sector and could have growth potential for 2021.
[Read More]
GRWG stock is one of the best performing cannabis stocks in the U.S. for 2020. In detail, the stock has risen over 750% year-to-date and could have the potential for more gains. Currently, GRWG stock has many analysts predicting a price forecast of over $51 a share in 52 weeks. With this in mind, GRWG stock could be one of the best U.S. pot stocks to watch for 2021.
---
MAPH Enterprises, LLC | (305) 414-0128 | 1501 Venera Ave, Coral Gables, FL 33146 | new@marijuanastocks.com