The Global Cannabis Industry And U.N. Vote
The Cannabis Industry and marijuana stocks have won a global victory today as the U.N. reclassifies cannabis and votes to include marijuana for medical use. With a recommendation from the World Health Organization, the reclassification of cannabis and its derivatives is monumental for the global cannabis industry. In the stock market, most Canadian pot stocks saw gains in the market. This is due to many of the Canadian marijuana companies already having a presence in the global market. In general, leading Canadian marijuana stocks like Aurora Cannabis Inc. (ACB Stock Report), Aphria Inc. (APHA Stock Report), and Canopy Growth Corporation (CGC Stock Report) are seeing modest gains from today's news.
[Read More]
Later today the House of Representatives is expected to vote on the MORE Act which if passed could help marijuana stocks see gains. So, with all these new developments in the cannabis industry, are marijuana stocks a good investment for 2021? In reality, there are a couple of ways to gauge the potential of this investment. When looking at the recovery cannabis stocks have experienced in 2020 the potential growth it has for the next five years, it seems promising. But one deterrent many investors find prevalent with marijuana stocks is market volatility. For short-term investing this is ideal but for the long-term cannabis investing can definitely play with an investor's emotions.
Finding Marijuana Stocks That Hold Value For 2021
Currently, marijuana stocks are performing well in the market with investor enthusiasm for the next few years for global cannabis industry growth.  With this in mind, it could be time to find cannabis stocks that could expose your portfolio to future growth. But as many leading cannabis stocks continue to climb in value, investors are looking in other areas of the industry that has yet to realize its future potential. In general, these types of marijuana plays could see growth in 2021 and could be pot stocks to buy for 2021.
With a new year comes new ventures and emerging companies could have the potential to grow faster than established MSOs. Another area that is positioned to grow alongside the cannabis industry is ancillary and packaging companies. In essence, some of these plays are under the radar and could be marijuana stocks to watch in December. With this in mind let's look at 2 marijuana stocks to watch for 2021.
Marijuana Stocks To Add To Your 2020 Watchlist #1: Subversive Capital Acquisition Corp.
Subversive Capital Acquisition Corp. (SBVCF Stock Report) is a special purpose acquisition corporation or SPAC that has recently entered the cannabis sector. Currently the largest cannabis SPAC in history the company has announced what will be known as The Parent Company. The Parent Company will be one of the largest vertically integrated cannabis companies in California. In detail global icon Shawn "Jay-z" Carter will be the Chief Visionary Officer to guide brand strategy. Jay-Z will also help the corporate venture fund invest in black-owned and minority-owned cannabis businesses.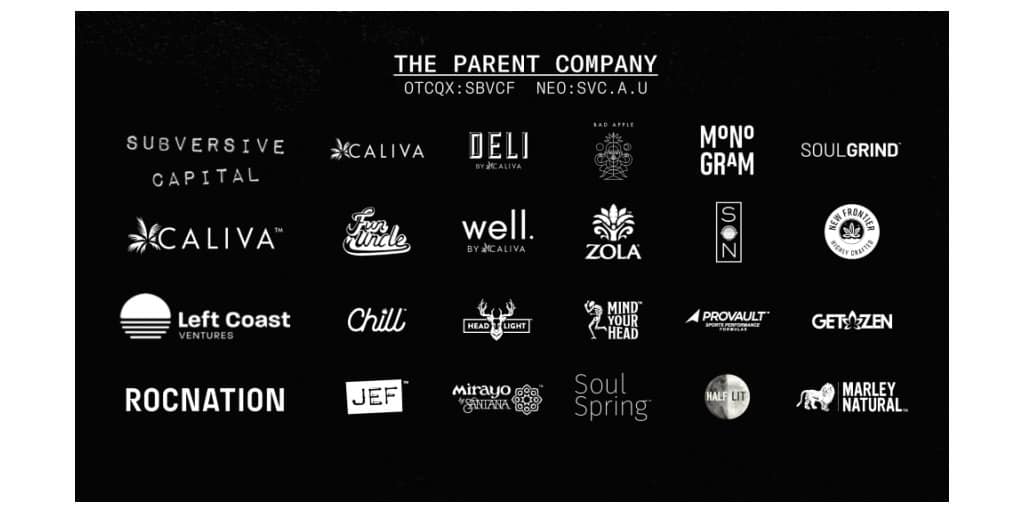 In addition, powerhouse Roc Nation sings an exclusive cannabis partnership with the company that allows access to artists and athletes to help market the brand. Most importantly The Parent Company will consist of two top California operators Caliva and Left Coast Ventures forming the vertically integrated platform. Due to the company's strong balance sheet which currently holds approximately $575 million in cash-in-trust. The company expects to pursue an aggressive M&A strategy to increase growth.
SBVCF stock has remained close to the open stock price of $10 a share since it began trading. Currently trading at $10.15 at power hour the stock could hold value going into next year. Currently SBVCF stock has analysts giving it a 1-year forecast of $12.75 and a five-year price forecast of $20.33. With the intention of finding emerging investments in cannabis  SBVCF stock could be an addition to your marijuana stock watchlist.
Marijuana Stocks To Add To Your 2020 Watchlist #2: KushCo Holdings, Inc.
KushCo Holdings, Inc. (KSHB Stock Report) is a premier provider of ancillary products and services to the legal cannabis and CBD industries. Recently the company announced a partnership with United Pacific one of the largest independent owners of gas stations and convenience stores in the U.S. The two companies will curate customized "CBD Wellness Centers" across United Pacific's 350 locations. In 2020 Kushco struggled due to the pandemic shutdowns because some of its vaporizer products are shipped in from China. In addition, the company released fiscal Q4 financials showing a net revenue loss of 44% from fiscal Q4 2019 to $26.5 million. Generally, this was due to the company implementing tighter credit terms in 2020.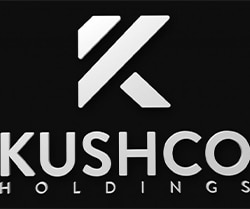 [Read More]
KSHB stock is up over 12% in trading on November 2nd currently trading at $0.92 a share. The stock is still down from its YTD high of $2.18 back in January and holds the potential for 2021. As expansion continues in the U.S.  cannabis industry Kushco is positioning itself to be a leading packaging and accessory provider to marijuana companies. For this reason, KSHB stock is marijuana stock to watch for 2021.
---
MAPH Enterprises, LLC | (305) 414-0128 | 1501 Venera Ave, Coral Gables, FL 33146 | new@marijuanastocks.com