Two Pot Stocks to Watch For Solid Profit Potential
With certain marijuana stocks, profitability can be a major issue. Yet some companies in the cannabis industry have been able to show better profits than others. Of course, it is difficult to simply use profitability as the only factor when finding a marijuana stock to buy, but it is definitely important. Among many factors are everything from a company's financials all the way to what type of innovation it is putting in place. One of the other important things to take note of is what kind of press the company is getting. Given that marijuana stocks are traded heavily off of speculation, the news that comes out about a given pot stock is extremely important.
[Read More]
In addition to this, many leading pot stocks have had trouble prior to Covid19. Following the coronavirus, there was a massive pot stock selloff that led to extremely low prices. As March came and went, we saw some big increases in some of the most popular pot stocks to watch. Now, cannabis stocks seem to be pushing profits to a high level. We have seen gains in that period anywhere from 40-150% at the high end. There is no guarantee when investing in cannabis stocks, but these two pot stocks to watch are definitely worth keeping an eye on. Below are 2 marijuana stocks to watch as we being to transition into the new year.
Top Marijuana Stocks 2020
KushCo Holdings Inc. (KSHB Stock Report)
TerrAscend Corp. (TRSSF Stock Report)
A Top Marijuana Stock To Watch:KushCo Holdings Inc (KSHB)
KushCo Holdings Inc is a marijuana stock that holds a great deal of value in the cannabis industry. From the start of October to November 25th, KSHB stock has shot up by 60%. KSHB stock did drop a bit lower back in September which may have been caused by the vaping epidemic. As a big supplier of vaporizer products, the company definitely has had to work hard to come back from this. In its most recent fiscal Q4 and full 2020 results. KushCo reported positive adjusted EBITDA and cash flow from operations in fiscal Q4 2020 for the first time in more than three years. As well the company locked down a deal with a leading private multi-state-operator customer. This new customer owns and operates as one of the top 5 vape brands in the U.S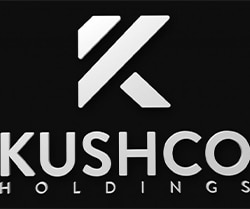 The company has benefitted greatly from the increased demand for marijuana. Even though the company does not sell the physical product. Instead, KushCo provides is clients with various cannabis business solutions. These services include supplies for vaporizers even marketing assistance and packaging solutions. All of this has helped KSHB stock flourish in the past few months. But, whether or not it will be able to sustain this current uptick is some investors and shareholders will have to wait and see. With that in mind, KushCo still represents itself as an interesting marijuana stock to watch for the upcoming new year
A Top Marijuana Stock To Watch: TerrAscend Corp. (TRSSF)
TerrAscend Corp. is said to be a marijuana stock to watch that shows solid momentum in the market. Since bouncing tremendously from March lows TRSSF stock has been on a massive uptrend. If you look at a chart from the end of September to November 24th TRSSF stock is up 98%. And with the amount of volatility, most marijuana stocks have these are substantial gains. TerrAscend Corp is s MSO cannabis company that cultivates and processes cannabis throughout the U.S. Europe and Canada. In addition to growing marijuana, the company also produces hemp CBD products.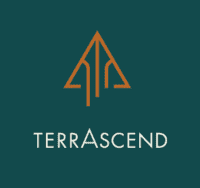 In recent news, TerrAscend Corp. announced they have accomplished becoming the first dispensary. To elaborate the NJ Department of Health has given TerrAscend Corp their final permit to start setting up its Apothecarium retail dispensaries in Boonton, New Jersey. With this new permit, the company plans on opening 3 dispensary locations. Here's what TerrAscend had to say.
"I'm thrilled to open the first of our three Apothecarium retail dispensaries in New Jersey and look forward to providing medical cannabis patients with access to the essential medicine they need," said Jason Ackerman, CEO of TerrAscend. "I'm proud of our team for their efforts in achieving this milestone and look forward to providing outstanding care and service to support the health and well-being of New Jersey residents."
This is a big move for the company as NJ is one of 5 new states to go legal. So with more states that go legal the more chances, it provides for other cannabis companies to come in and set up shop. Especially multi-state operators. All in all, things are looking good for TerrAscend Corp overall. As the company continues to make headway investors may want to keep this marijuana stock on their watchlist.
---
MAPH Enterprises, LLC | (305) 414-0128 | 1501 Venera Ave, Coral Gables, FL 33146 | new@marijuanastocks.com