Which Cannabis Sector Has The Most Potential For 2021?
Marijuana stocks to watch have been gaining investor interest for November 2020. Recently U.S. cannabis stocks have been increasing in value this month due to investors believing federal policy will change next year. As it stands many leading pot stocks to watch have reached YTD highs in November and in many instances, it's been with record volume. Currently, top cannabis stocks like Jushi Holdings Inc. (JUSHF Stock Report) announced it expecting to report record 3rd quarter revenue tomorrow November 24th. In general, many U.S cannabis companies are showing the same growth trends for 2020. So, the question for investors now would be, is this a good time to buy into the U.S. cannabis industry?
[Read More]
Although currently, things are looking promising for pot stocks to buy there are looming concerns for the economy. As coronavirus cases continue to increase in the U.S. the chances of another stock market collapse also increase. Another issue that plagues the U.S. marijuana sector is federal legalization in America. Even though the Democrats have control of the presidency it does not mean they can get regulation passed in the Republican ran senate.
Preparing For An Open U.S. Cannabis Market
While the U.S. struggles with the issues faced in the cannabis industry to the north Canadian marijuana companies are also seeing an uptrend in the market. Actually, many Canadian pot stocks to buy gained value after the election results were in. This is due to cannabis investors believing a federal policy change in the U.S. will benefit growth for many leading Canadian marijuana companies. Presently Canadian industry leaders like Canopy Growth Corp. (CGC Stock Report) are planning their entrance into the U.S. cannabis market. The company has begun an agreement to acquire Acreage Holdings Inc. (ACRHF Stock Report) and distribute some of its THC-infused beverages for the summer of 2021.
So, this brings up the question of which marijuana stocks hold more potential gains between the U.S. or Canadian sectors? Indeed, this is a tough question to answer as you have to look at each stock on an individual basis. While each company has its own business plan and execution, we can compare their success through growth revenue and market strength. With this in mind let's take a look at 2 marijuana stocks a U.S. cannabis stock and a Canadian marijuana stock.
Marijuana Stock To Watch #1: Curaleaf Holdings, Inc.
Curaleaf Holdings, Inc. (CURLF Stock Report) is a leading U.S. provider of consumer products in the cannabis industry and one of the top-performing marijuana companies in the states. The company currently operates in 23 states with 96 operating dispensaries. In addition, Curaleaf has 23 cultivation sites and 30 processing sites. In general, the company has focused its growth in Arizona, Florida, Illinois, Massachusetts, New York, and Pennsylvania. The company currently has over 200,00 registered patients and should see substantial growth for 2021. Recently, Curaleaf reported a record 3rd quarter earnings of $182.4 million which grew 195% year over year and 55% on a sequential basis. In addition, the company also had a record adjusted EBITDA of $42.3 million which grew more than four times that of last year's number.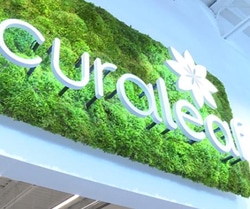 CURLF stock hit its YTD high of $11.69 earlier in November and has pulled back to its current level of $9.60. The stock is up over 51% year to date and analysts have given it a median target price of $14.16. In fact, this would be over 48% its current price levels. In reality, Curaleaf could be a good way to invest in the future of the U.S. cannabis industry for 2021. For this reason, CURLF stock is one of the best U.S. marijuana stocks to watch.
Marijuana Stock To Watch #2: Cronos Group Inc.
Cronos Group Inc. (CRON Stock Report) is an innovative global cannabinoid company with international production and distribution across five continents. The company is building a global network with a brand portfolio designed to exceed consumer expectations. Recently the company reported better than expected earnings for the 3rd quarter of 2020. In fact, net revenue for the quarter was $11.4 million a 96% increase from the previous year. This growth was driven by adult use in the Canadian cannabis market. Although the company reported a loss for the quarter of $1.5million this was $1.6 million less than the loss in the same quarter in 2019. In addition, Cronos international segments reported net revenue in the 3rd quarter of $9.7 million an increase of 90% over the same quarter in 2019.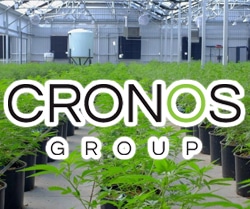 [Read More]
Cron stock has been trading higher in the market since November but has not reached its YTD high of $9 back in January. Currently trading at $7.45 a share recently analysts have given Cron stock a median price target of $6.07. Unfortunately, this would give Cron stock a loss 0f over 18% from current levels. The stock is down 3% year to date but could continue seeing gains in the market. In all Cron stock could be an option if you wanted to invest in a Canadian cannabis stock for 2021.
---
MAPH Enterprises, LLC | (305) 414-0128 | 1501 Venera Ave, Coral Gables, FL 33146 | new@marijuanastocks.com