Are These Marijuana Stocks A Good Investment
When most people speak of marijuana stocks, they often only focus on the top companies. For instance, cannabis stocks like Trulieve Cannabis Corp. (TCNNF Stock Report) and OrganiGram Holdings (OGI Stock Report) are companies that tend to have more attention. With many areas of the cannabis industry finding the right marijuana stock to buy can be a much simpler process than before. Meaning if you want to invest in an MSO or a pure-play pot stock some thorough due diligence may help you find your answer. However, there are more options to choose from that investors may have not tapped into.
Cannabis is one of the fastest-growing industries in the world. And with many areas of the industry still, developing investors have time to find hidden gems. One area of the cannabis industry that is showing great promise is marijuana real estate. Some companies purchase various properties with a plan to set them up for cannabis cultivation and processing. This side of the industry is still a bit unknown but has some heavy players involved. The purpose of marijuana real estate is to make the cultivation process a simpler task for the grower.
To elaborate, imagine being a licensed cannabis grower who has no place to run their operation. Meaning you have no place to grow your legal marijuana. Yet, for companies who are involved with marijuana real estate, having a grow facility is found for you. All you would have to do is move in and start your cultivation process along with maybe some minimal setup cost. However, the cost of rent and any profit that is made is agreed upon beforehand. Below we will discuss 2 marijuana stocks that are focused on marijuana real estate.
Marijuana Stocks To Watch
Innovative Industrial Properties Inc. (IIPR Stock Report)
Subversive Real Estate Acquisition REIT (SBVRF Stock Report)
A Top Player In The Cannabis Industry: Innovative Industrial Properties Inc.(IIPR)
As some know Innovative Industrial Properties Inc. is one of the very few marijuana stocks centered around marijuana real estate. Specifically, they deal with REITS which is short for a real estate investment trust. A REIT is is a company that owns, operates, or finances revenue-producing real estate. REITs present investors with the chance to own valuable real estate. As well it offers the opportunity to access dividend-based income and total returns. Which is a great business model for the cannabis industry.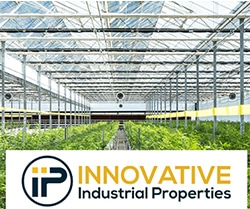 Since going public back in 2017 the company has been hard at work to become a leader in the cannabis industry. IIPR runs its business by providing long term contracts to those looking for facilities to grow marijuana. Currently, the company has properties spread out across 15 states that are being leased to state-licensed cannabis cultivators. Some of these players that have done business with are Curaleaf, Columbia Care Inc., and Cresco Labs to name a few. Recently the company announced they are extending its long-term real estate relationship with Kings Garden Inc. Also in the last month from the end of October to November 20th IIRP stock is up 35%. With things looking on the upside for Innovative Industrial Properties the future looks promising for this marijuana stock to watch.
A Top Player In The Cannabis Industry: Subversive Real Estate Acquisition REIT
Subversive Real Estate Acquisition REIT is a new but impactful player in the cannabis industry. Known as the new kid on the block this company plans to be a vital player in cannabis real estate. Currently known as Inception REIT, the Subversive Real Estate Acquisition is taking part in a roughly $183 million deal. This deal will turn a special-purpose acquisition company into a publicly-traded REIT. This will be the first occurrence of a SPAC turning into a public REIT.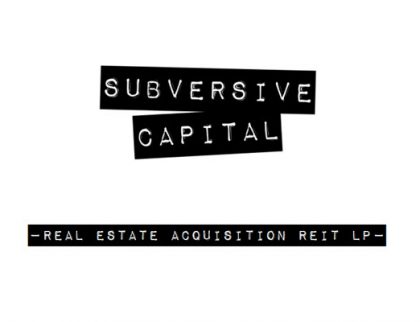 Just like Innovative, the new REIT will focus on sale-leaseback transactions. This is because they provide access to capital that workers in a cash-strapped and frequently money-losing cannabis enterprise truly need. Currently, the company manages 12 properties under binding agreements. As stated by Subversive their real estate portfolio is worth $201 million. When Subversive eventually changes into a REIT it will allow real estate investors a different way to become apart fast-growing cannabis industry. Also, it will give investors a new dividend option every month. With a proper business structure in place, this REIT is looking good heading into 2021.
The Future Of Marijuana Real Estate
With 5 new states going legal the need for cannabis real estate is a must.
The ability to have fewer worries and concerns in a once illegal climate is coming to an end. With hopes of nationwide legalization upon us the future of the industry set up for tremendous growth. In addition to this investors hope this continued progress will reflect well with marijuana stocks. So in conclusion as more areas of the cannabis industry continue to prosper always keep your options open to adapt to what's new in the market.
---
MAPH Enterprises, LLC | (305) 414-0128 | 1501 Venera Ave, Coral Gables, FL 33146 | new@marijuanastocks.com