Are You A Fan Of These CBD Marijuana Stocks?
It seems as though when investors speak about marijuana stocks they often mention pure-play or MSO pot stocks. This because most of the big players fall under these categories. Focusing on the top marijuana stocks to buy isn't a bad thing. However, it may leave out other investment options. One of the popular areas of the cannabis industry focuses on health and wellness. Specifically, companies that produce cannabidiol or CBD for short. Some states that went legal did so by allowing the use of CBD as the first stage. Then shortly after a wide range of CBD products made their way onto the shelves of various stores.
[Read More]
Since the passing of the Farm Bill, the CBD/Hemp industry has been off to the races. The global CBD industry was valued at 4.6 billion in 2018 with projections to grow at a (CAGR) rate of 22.2%. The demand for cannabidiol for medical and wellness purposes is increasing due to its healing properties. One of the main factors as to why CBD is widely used is it does not contain THC. Tetrahydrocannabinol or THC, which is the psychoactive compound in cannabis that gets users high. With CBD providing many health benefits not having THC it gives consumers the ability to heal without feeling stoned. Which is ideal for those who want to use cannabis and not feel the effects of THC. Below we will discuss 2 marijuana stocks to watch that are working to making innovative CBD products for consumers.
Marijuana Stock Watchlist
Charlotte's Web Holdings, Inc. (CWBHF Stock Report)
GW Pharmaceuticals plc (GWPH Stock Report)
Top CBD Marijuana Stocks To Watch (CWBHF)
As many know marijuana stock to watch Charlotte's Web Holdings, Inc is a key player in all things CBD. Founded by the Stanley Brothers Charlotte's Web became incorporated back in 2018. Since then the name has gained much notoriety. This happened when the 2 brothers set out on a mission to help a little girl named Charlotte. The Stanley Brothers received word from Paige Figi who had a daughter who suffered from Dravet syndrome. Once hearing the struggle this little girl was going through the Stanley Brothers offered a solution. The brothers provided the family with a CBD treatment that helped to control Charlotte's seizures. With the success of this treatment, the brothers named the CBD strain after the little girl. Hence the name Charlotte's Web and as they say, the rest is history.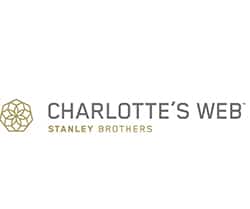 Since then the brothers launched an entire product line after the little girl.
As well they have helped to transform laws and thousands of lives through the work of using cannabidiol. In the company's most recent Q3 report CWBHF post a consolidated revenue increased 0.4% to $25.2 million vs. Q3-2019. Marking a return to consecutive quarter growth. In recent news, the company announced a new partnership. This venture involves its CW Labs science division and the University at Buffalo's Center for Integrated Global Biomedical Sciences. This collaboration was done to improve hemp cannabinoid science to offer a better understanding of how to further utilize CBD. With much innovation in the works, some may feel this is a top marijuana stock to watch.
Top CBD Marijuana Stocks To Watch (GWPH)
GW Pharmaceuticals plc is one of the more popular marijuana stocks watch. Known as a top player in the cannabis industry the company has been hard at work. Being a biopharmaceutical company GW Pharmaceuticals utilizes cannabinoids to develop treatments for seizures multiple sclerosis and other medical ailments. The company has gained much popularity due to its successful seizure treatment Epidiolex. Just like Charlotte's Web Epidiolex offers a safe treatment for Dravet syndrome and Lennox-Gastaut syndrome. As well the company offers a treatment called Sativex to help with spasticity due to multiple sclerosis. In GW's recent Q3 report the company shows the revenue generated for the first nine months of 2020 of $378.6 million compared to $202.3 million in 2019. GW's Chief Executive Officer Justin Gover had this to say about the Q3 earnings.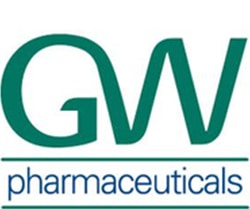 "We are pleased to report strong revenue growth in the 3rd quarter despite the challenges presented by COVID-19. Epidiolex meets a serious unmet need within the field of epilepsy and we expect the product to demonstrate continued strong growth in the months and years ahead. The recent expanded indication for the treatment of seizures associated with TSC has been very well received by patients, clinicians, and payers.
Currently in the market GWPH stock has picked up momentum in the last 4 weeks. From the start of November 2 to November 20th GWPH stock is up 42% with sufficient market movement. As GW Pharmaceuticals pushes forward with positive momentum they look like a potential marijuana stock to watch in 2021
---
MAPH Enterprises, LLC | (305) 414-0128 | 1501 Venera Ave, Coral Gables, FL 33146 | new@marijuanastocks.com