What Are These Two Big-Name Marijuana Stocks Up To?
November has been a very interesting month for cannabis stocks. With the just days leading up to December, we have seen a large amount of positive sentiment enter the market. Although marijuana stocks aim for more stability, we are seeing more consistent gains in the cannabis industry. Much of the investor attention is focused on the largest marijuana stocks and for good reason. These companies are oftentimes the first to see large gains. This is simply due to where they sit amongst the other marijuana stocks. But, attention should not only be paid to these companies.
[Read More]
Rather, researching a given marijuana company to make a selection about which marijuana stocks to buy. As we close out the rest of November, it's worth seeing what these two major marijuana stocks are up to for the near and distant future. Both of these companies operate in different areas of the cannabis market, and both have different value points. So with this let's discuss these 2 marijuana stocks to watch heading into next month.
Cannabis Stocks To Watch: Tilray Inc.
Tilray Inc. (TLRY Stock Report) is quite a household name at this point due to its size and pull in the cannabis industry. The company has some things going for it, but most believe that it might be worth avoiding for now. Tilray has managed to increase its revenue by 2% In comparison to Q2 of 2020. As well TLRY suggests they will reach a total yearly savings of roughly $55  million by Q4 2020. Although Tilray does have has some issues to sort out, the company continues to pull investors in.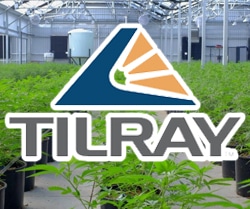 In addition to being a major North American cannabis company, Tilray has been working with a very large cannabis producer based out of Portugal. With this, it should also be able to capitalize on the growing European cannabis industry as well. In addition, the company has been working to make cannabis-infused beverages with its partner, Anheuser-Busch InBev (ABEV Stock Report). As CBD and cannabis infused drinks garnering much attention, it looks like Tilray could see some momentum in the future. For now, however, investors should simply watch to see what Tilray is doing moving forward.
Cannabis Stocks To Watch: Curaleaf Holdings Inc.
Curaleaf Holdings Inc. (CURLF Stock Report) is the largest provider of cannabis in the nation. The company has continued to show massive growth prospects in the face of coronavirus related adversities. In its most recent Q3 earnings, the company reported a record-breaking third-quarter of $193.2 million in revenue, which is an increase of 164%, and in line with company guidance. As well Curaleaf's record adjusted EBITDA of $42.3 million, grew more than four times its 2019 levels and 51% sequentially. Even with the coronavirus, the company has continued to see massive increases in demand with no disrupting of its business.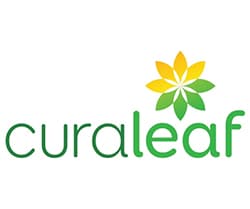 In addition, the company is working in several small medicinal marijuana markets such as Pennsylvania, that have yet to be tapped into by other large marijuana companies. CEO Joe Lusardi previously stated that "in Florida and New York we offer a delivery and we are definitely seeing increased demand for that service and so we are looking to add more vehicles to take advantage of the opportunity." The real opportunity for the company will come as long as it continues to open more stores. With those growth prospects on the horizon, the company comities to be a leading marijuana stock to watch.
---
MAPH Enterprises, LLC | (305) 414-0128 | 1501 Venera Ave, Coral Gables, FL 33146 | new@marijuanastocks.com