Who's Watching These Marijuana Stocks?
Currently, marijuana stocks have been working to build more momentum in trading. Over the last few weeks, marijuana stocks have been a bit more volatile in the market. Some of this market volatility is due to speculative trading. With the promise of federal cannabis reform, many investors are trying to capitalize on the future potential of the cannabis industry.
However, what does this mean for the less attractive cannabis stocks? To elaborate some cannabis stocks may not have the best trading history or maybe has trouble sustaining any momentum. As well it can be that the company isn't performing well which can impact how a marijuana stock traded. However, all is not lost for beaten-down marijuana stocks or companies that don't get enough attention.
Although investing in less attractive pot stocks may risky there is still a chance to see gains out of it. For starters, when marijuana stocks are not as known or don't have the most attention at times you can get in at a good entry point. What this does is set you up for when the company does have any pick up in trading. When an uptick happens you are in a position to see a return on your investment.
Now there's not exactly a time frame or a way to truly know when a boost in trading will happen. These types of investments as mentioned above are riskier. Yet because of how cheap shares may be a less attractive cannabis stock has the potential to offer some investors some value. With the start of the new year bringing in an uptick in trading, cannabis stocks are looking to sustain an upward push once again. The cannabis stocks below are examples of plays some investors may not be paying attention to in 2021.
Marijuana Stocks To Watch In 2021
Harborside Inc. (OTC:HBORF)
AbbVie Inc. (NYSE:ABBV)
Harborside Inc.
Harborside Inc. as a company is widely known but as a cannabis stock has had more lite in the past. Yet since mid-August of 2020 HBORF stock has been pushing up in trading. In August HBORF stock had some solid spikes in trading that set in motion a great deal of forwarding momentum. However, on this upward climb, the company has faced a fair amount of dips due to volatility, and the company working to have a more efficient business.
From August 13th to the end of October HBORF stock had a significant boost in momentum that made for a 62 percent increase in trading. After October going into November which was a solid month for the cannabis sector HBORF stock was still trading up during that time. In November Harborside closed out the month with a monthly gain of 24 percent. When December came HBORF stock had a tough start with a small downtrend until the back half of the month.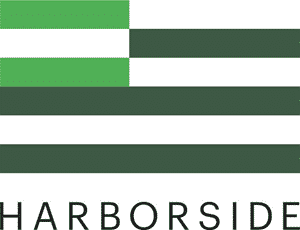 December 14th to the 29th HBORF saw gains of 25 percent. At the start of the new year, HBORF stock went on a rally from the 4th to the 20th of January. Shortly after this run HBORF stock took a small drop in trading but made an overall gain of 46 percent in January. Moving into February the company had yet another run for the first few weeks of trading.
Final Thoughts On HBORF Stock And Market Performance
From the 1st to the 10th of February HBORF stock shot up by 30 percent. However, since that time HBORF has once again dropped in trading. Currently, in March the company has been working to sustain its upward push as HBORF stock recovers from its lows. With a big focus on top gainers, some people may not see the potential value due to other concerns with the company. Yet as things, progress in 2021 Harborside Inc. may be a marijuana stock to watch as a possible investment option.
[Read More]
AbbVie Inc.
Marijuana stock to watch AbbVie Inc. at one point in time garnered more market attention. Since back in March of 2020 ABBV stock has been fighting through market volatility as there's been a fair amount of price fluctuating for the company. From the start of ABBV stock recovering back on March 23rd, 2020 to July 17th this run made for a 53 percent climb in trading.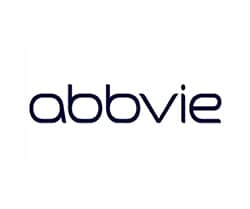 Yet shortly after this time, ABBV stock began to drop in trading going from $100.83 on the 17th to a low of $80.67 on the 29th of October. Yet on the decline, there were spikes in trading that allowed investors to take some profit on the way down. When November started ABBV started to bounce again and was able to keep this uptick in trading going.
Total gains for November came to be 18 percent which helped ABBV stock maintain a good market-level heading into the new year. From the start of January, ABBV stock began trading with a good upward push but started to decline at the end of the month. Trading from February to March has had a good amount of up and downs in the market but the company still holds a good level in the market.
---
MAPH Enterprises, LLC | (305) 414-0128 | 1501 Venera Ave, Coral Gables, FL 33146 | new@marijuanastocks.com