The future of marijuana stocks is a highly debated topic. Many investors have stated that cannabis could see its worth shoot up to as much as over a billion dollars within the next ten years. With massive projections like this, discovering where that value will be built can be a difficult challenge. Especially when marijuana stocks have had a rough 2019. This is where extensive research comes into play. With much information at hand, it seems as though finding out which marijuana stocks to watch can be done with a better strategy.
Of course, there are some aspects of marijuana stocks that make certain companies more desirable than others. This usually comes in the form of which businesses are making the most progress in the market that will allow investors to see a return on their money. These forward-thinking businesses have the best chance of earning a spot in the top contenders within the market. Besides that, it comes down to the individual investing strategy and how that plays out with certain marijuana stocks to buy.
Marijuana Stocks To Watch: Will ACB Have a Better 2020
Aurora Cannabis Inc. (ACB Stock) which is a well-known marijuana stock to watch has set up a base in Edmonton, Alberta, Canada with the capacity to produce 500,000 kg of cannabis per year. Also, Aura has sales and operations in 18 countries across five continents, Aurora is one of the planets largest and innovative cannabis companies.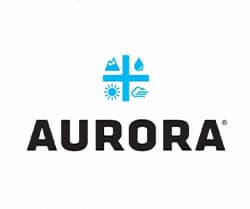 Aurora is a vertically integrated marijuana stock and horizontally diversified across every key segment of the value chain. This stems from facility engineering and design to cannabis breeding and genetics research, cannabis and hemp production, derivatives, high value-add product development, home cultivation, and the distribution of wholesale and retail products.
Highly differentiated from its peers, Aurora has established a uniquely advanced, consistent and efficient production formula, based on purpose-built facilities that integrate leading-edge technologies across all processes, defined by extensive automation and customization, resulting in the massive scale production of high-quality product at low cost.
[Read More]
Earlier this Aurora Cannabis announced that one of its oil products has been granted approval for use under Ireland's new Medical Cannabis Access Programme. The company's high CBD Oil Drops have been added to a regulatory schedule by the Irish Minister of Health, allowing the importation and prescribing of the oil. It's one of two products to receive such an approval, Aurora said.
Ireland's Medical Cannabis Access Programme allows for a consultant to prescribe medical cannabis to patients suffering from spasticity related to multiple sclerosis, difficult nausea, and vomiting connected to chemotherapy and severe refractory epilepsy.
The program was approved in June by Irish Minister of Health Simon Harris and is set to last for five years.
"Aurora is pleased to be able to assist patients who are seeking treatment with high-quality EU-GMP (good manufacturing practice) certified pharmaceutical-grade medical cannabis in Ireland," Dr. Shane Morris, Aurora's chief product officer, said in a statement.
"We are very proud to be one of the first approved suppliers of medical cannabis under the MCAP.  We want to acknowledge the efforts made by many people, especially the patients and doctors who have campaigned for access to these medicines."
Will This Strategy Work For Statewide Marijuana Markets
Acreage Holdings (ACRGF Stock Report)(ACRG.U) is one of the most intriguing retail-based marijuana stocks in the cannabis industry. The company has been working to grow further into the medicinal cannabis market in Illinois. If successful Acreage is subject to see some growth in the next few years.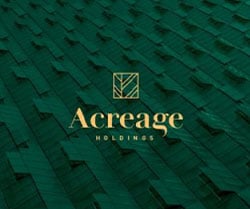 Currently, Acreage has a large presence in as many as 20 states around the nation. This means that its scope is quite broad compared to the whole of the industry. With such a broad consumer base, this pot stock is a solid alternative company to keep an eye on as the industry continues to shift into the future. Back in November, the company announced that certain of its subsidiaries and Compassionate Care Foundation, Inc. ("CCF"), a New Jersey vertically integrated cannabis nonprofit corporation, entered into a Reorganization Agreement, pursuant to which Acreage will acquire 100% of the equity interests in CCF, and subsequently consolidate their financials.  The closing of the transaction is subject to state approval.
With a population of approximately nine million, New Jersey is estimated to generate $317 million in legal medical cannabis sales by 2022, according to Arcview Market Research.
"I'm thrilled to finally welcome CCF into the Acreage family," said Kevin Murphy, Chairman and Chief Executive Officer of Acreage.  "This reorganization will result in increased access to affordable medical cannabis for New Jersey's existing patients in short order.  Moreover, we have long believed that upon adult-use legalization, the New England and Mid-Atlantic regions will be the preeminent cannabis market in the U.S. and Acreage is best positioned of any U.S. cannabis company to benefit."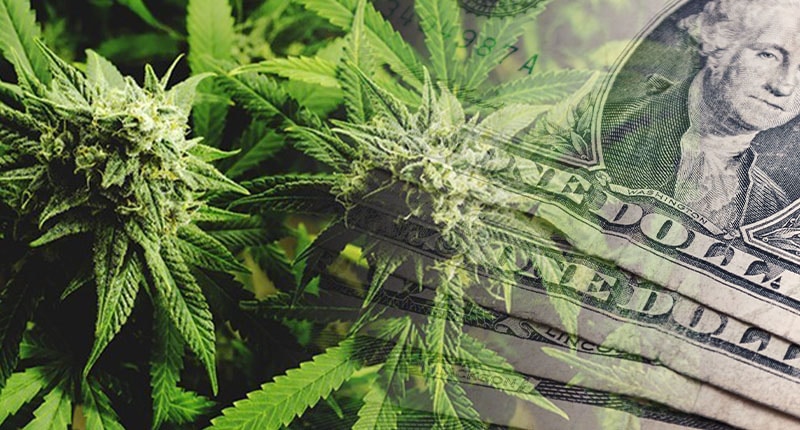 ---
MAPH Enterprises, LLC | (305) 414-0128 | 1501 Venera Ave, Coral Gables, FL 33146 | new@marijuanastocks.com