Best Cannabis Stocks To Watch Right Now
Which marijuana stocks should you buy in 2022? The ancillary marijuana stock market is one sector that has experienced sharp drops to start the year. Cannabis ancillary companies serve the marijuana industry but don't really work with the plant. Numerous businesses often assist the cannabis sector. By supplying equipment for cannabis production or an internet presence, ancillary businesses can support the cannabis sector.
President Joe Biden declared in October that he would start the process of forgiving anyone who had previously received federal convictions for offenses involving tiny amounts of cannabis. Furthermore, Biden stated that he is asking other governors to take similar steps to drop marijuana possession charges at the state level.
Over the first half of 2022, the value of a few stocks with Nasdaq listings that are tied to cannabis decreased. Investors can currently buy several of these marijuana stocks for a considerable discount. Some of these stocks may offer prospective cannabis investors an excellent place to start their long-term investments or a chance to profit from recent market changes. The following list includes the top three ancillary marijuana stocks to keep an eye on in November.
[Read More] Best Cannabis Stocks Last Week In October? 3 For Watchlist Now
Best Ancillary Marijuana Stocks For Watchlist Before November
GrowGeneration Corp. (NASDAQ: GRWG)
Hydrofarm Holdings Group, Inc. (NASDAQ: HYFM)
Agrify Corporation (NASDAQ: AGFY)
GrowGeneration Corp.
GrowGeneration Corp., a company with headquarters in the US, is well known for managing and providing hydroponic and organic growing facilities. The business provides a range of hydroponic, organic, and lighting options for cannabis growers. 62 organic gardening businesses are currently owned and operated by GrowGen in the US. Growing GrowGeneration.com's online presence has been a top objective since the website's establishment. With over 10,000 products ranging from nutrition to lighting technology, the website has developed into a one-stop e-commerce destination. Over the next five years, the business intends to open more than 100 stores across the US. The business built the biggest hydroponic garden facility in Los Angeles County during the third quarter of 2021.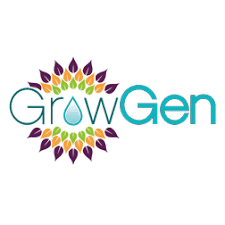 GrowGen released its financial outcomes for the second quarter of 2022 on August 4. Net sales during this time period decreased by 44 percent, to $71.1 million, as a result of a reduction in industry demand. Comparable store sales decreased by 56.9% for the entire quarter. The company reported a net loss of $136.4 million, as opposed to a net gain of $6.7 million the year before. This includes a $127.8 million charge for goodwill and other intangibles that were impaired. The company's decision to reduce its projected revenue range for 2022 from $340 to $400 million to $250 to $275 million is noteworthy. GrowGeneration introduced Drip Hydro, a line of liquid fertilizer mixtures intended for commercial planters, in May. In September, the company announced that it would establish a new hydroponic garden facility in Richmond, Virginia.
GRWG Stock Performance
On October 21st, the shares of GRWG finished at $3.26, down 2.69% in the last five trading days. GRWG stock is down 75.02% year to date, with a 52-week price range of $3.17-$25.96. According to CNN Business analysts, GRWG stock has a 12-month median price target of $5.13 per share. This would forecast a 57.69 percent increase over the last transaction price of $3.26.
[Read More] Best Marijuana Stocks To Buy Now? 3 US Pot Stocks Gaining In October
Hydrofarm Holdings Group, Inc.
Hydrofarm Holdings Group, Inc. is well-known for supplying hydroponic and controlled-environment agricultural equipment and supplies. In general, the company provides a wide range of cannabis-growing products. The company produces a variety of products, such as high-intensity grow lights, temperature control systems, and growing materials. The company announced on November 1st that it has purchased Innovative Growers Equipment, Inc., a number of innovative products, and a distinctive brand. The business teamed up with AXEON Water Technology in January to offer cutting-edge reverse osmosis water filtration technology and solutions.

Net revenues decreased from $133.8 million to $97.5 million in the second quarter of 2022, according to figures released by the company on August 9. The gross profit also decreased, going from $29.6 million to $7.3 million. After modifications, gross profit increased from $9.1 million to $30.2 million. Hydrofarm saw a net loss of $203.3 million, or a negative $4.53 per diluted share, as opposed to its net gain of $2.3 million, or $0.05 per diluted share. As a result, the net loss for the second quarter of 2022 includes an inventory reserve of $10.2 million and a non-cash charge for goodwill impairment of $189.6 million. We can also determine which group is the strongest by looking at Hydrofarm's stockholders. With a 57% stake, institutions are the owners of most of the firm's shares.
HYFM Stock Performance
HYFM Stock closed on October 21st at $2.30 down 8% in the past month of trading. The stock has a 52-week price range of $1.87-$45.01 and is down 91.87% year to date. According to analysts at CNN Business HYFM stock has a 12-month average price target of $3.88 per share. In this case, this would be an increase of 69.96% from its last trading level of $2.30.
[Read More] Top Marijuana Stocks That Could See Better Momentum
Agrify Corporation
Agrify Corporation, an American business, provides dependable equipment and software to the market for indoor farming. The business currently offers vertical farming systems, integrated grow racks, and LED grow lights. Agrify's cutting-edge software and technology solutions enable businesses to operate at the highest levels of dependability, effectiveness, and quality while spending the least amount of money possible. The company's services include consulting, engineering, and construction. Precision Extraction Solutions and Cascade Sciences, two renowned providers of tools and services for examining, processing, and extracting hemp and cannabis, were recently acquired by the company. The company acquired Lab Society in February, a pioneer in cannabis extraction, distillation, and solvent separation solutions with a $10 million yearly revenue.

Agrify's revenue for the second quarter climbed by 63.5% to $19.3 million when compared to the same period the previous year. Additionally, revenue increased from the year-to-date sum of the previous year, which was $18.8 million, to the year-to-date sum of the present year, which is $45.4 million. From the first quarter's gross profit of $527k, or 4.5% of revenue, to the second quarter's gross profit of $1.6m, or 8.3% of revenue, there was an increase in gross profit. In comparison to the same quarter the previous year, the company's net loss for the second quarter increased from $5.6 million to $93.4 million, or $3.51 per diluted share. Due to the decline in the cannabis business, the company is changing its revenue projection for the upcoming fiscal year 2022. For Fiscal Year 2022, Agrify's adjusted revenue forecast ranges from $70 million to $75 million.
AGFY Stock Performance
AGFY stock closed on October 21st at $2.23 up 53.10% in the past five days of trading. The stock has a price range of $2.11-$235.50 and is down 75.87% year to date. According to analysts at CNN Business AGFY stock has a 12-month average price target of $15 per share. In this case, this would be an increase of 572.65% from its last trading level of $2.23.
Ancillary Pot Stocks To Watch Before November
In October, these top cannabis stocks hit new lows; when they begin to rebound, investors may find value in the stocks. You can review a company's financial statements and most current news releases to see if an asset is a good fit for your trading strategy and portfolio. Understanding technical indicators and chart patterns can help you make better trading decisions. These cannabis stocks with ties to cannabis cultivation could be among the most interesting ones to follow in November.
---
MAPH Enterprises, LLC | (305) 414-0128 | 1501 Venera Ave, Coral Gables, FL 33146 | new@marijuanastocks.com