Top Marijuana Stocks To Watch Before November
Do you want to invest in the top marijuana stocks before November? Numerous experts predict that US MSOs will be the key cannabis businesses to keep an eye on in 2022. Since the outbreak, the US cannabis market has grown significantly and surpassed Canadian LPs as the industry's main revenue generator. US marijuana stocks are especially volatile right now because the market has just crashed, reaching new lows in the decline this month.
President Joe Biden declared in October that he would start the process of forgiving anyone who had previously received federal convictions for offenses involving tiny amounts of cannabis. Furthermore, Biden stated that he is asking other governors to take similar steps to drop marijuana possession charges at the state level.
Day traders and swing traders typically make the greatest money when trading in a market like this one. In addition to their sizeable long-term investments in the cannabis industry, some long-term investors also choose to adopt short-term trading strategies. As a result, they stand to benefit from daily changes in the stock's price. The US cannabis business, which earns billions of dollars a year, has been harmed by delays in the implementation of federal cannabis regulations. Investors may be able to profit from the market's present trajectory by using the sector's slump. The following are the three marijuana stocks to watch at the end of October.
[Read More] Best Marijuana Stocks To Buy Now? 3 US Pot Stocks Gaining In October
Best Cannabis Stocks To Watch For Momentum Next Week
Trulieve Cannabis Corp. (OTC: TCNNF)
Glass House Brands Inc. (OTC: GLASF)
Cansortium Inc. (OTC: CNTMF)
Trulieve Cannabis Corp.
Trulieve Cannabis Corp., which has operations in eleven states, is the marijuana business with the most market share in Florida. The business rules the US cannabis market with 175 retail locations. Processing and expansion space for the business totals 4 million square feet. The position of Trulieve in the Southeast cannabis industry has improved thanks to a production license from Georgia. In Massachusetts, the company launched its first dispensary, laying the framework for future expansion. By purchasing a 64,00 square foot growing facility close to Phoenix in February, the company boosted its capacity for production in the southwest. The business expanded its geographic reach in West Virginia by finalizing the acquisition of Greenhouse Wellness West Virginia Dispensaries LLC in April.

The corporation recorded revenue growth of 1% sequentially and 49% annually, from $215.1 million to $320,3 million, in its second quarter 2022 results. While wholesale, licensing, and other sales fell 22% sequentially to $21.7 million, retail revenue increased by 3% to $298.6 million. The company's second quarter of 2022 had a gross profit of $182.2 million and a GAAP gross margin of 57% as opposed to the first quarter's gross profit of $178.2 million and GAAP gross margin of 56%. It is noteworthy that Trulieve's net loss fell from the prior quarter by 30% to $22.5 million. The company lowered its 2022 forecast to $1.25–$1.3 billion with a range of $415–450 million in adjusted EBITDA.
TCNNF Stock Performance
TCNNF stock closed on October 21st at $11.26 up 7.48% in the last month of trading. Currently, the stock has a 52-week price range of $8.29-$34.75 and is down 47.34% year to date. According to analysts at Tip Ranks TCNNF stock has a 12-month average price target of $31.29 per share. In this case, this represents an upside of 177.89% from its last trading price of $11.26.
[Read More] Top Marijuana Stocks To Watch Before November 2022
Glass House Brands Inc.
Glass House Brands Inc., is a vertically integrated cannabis and hemp business that operates in a market with one of the country's quickest growth rates. The company focuses on the California market, where it develops cutting-edge, environmentally friendly brands to meet the needs of clients in various industries. Forbidden Flowers, Glass House Farms, and Mama Sue Wellness are a few of the company's well-known products. In September 2021, the company acquired a 5.5 million square foot greenhouse in Southern California. The new company's chief financial officer is Mark Vendetti. In December, PLUS, a well-known California edibles business, was bought for $25.6 million.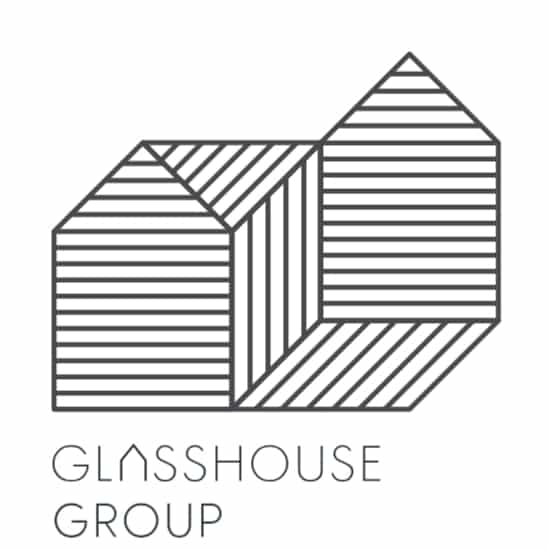 Glass House's net sales totaled $16.5 million in the second quarter of 2022,  up 18% from the first quarter's $14.0 million but down 12% from the second quarter of 2021's $18.7 million. In Q2 2021, the gross profit was $0.3 million, in Q1 2022, $8.6 million, and in Q2 2022, it was $2.3 million. The company's gross margin in the second quarter was only 2%, as opposed to 27% in the first quarter of 2022 and 46% in the second quarter of 2021. The business' Adjusted EBITDA also increased, going from $2.2 million to $(6.4) million in Q1 2022 to $9.8 million in Q2 2021.
The SoCal Farm of the business gathered its first crop in May, and Glass House produced almost as much in July as it did in all of Q2. Glass House completed the acquisition of the Morro Bay Natural Healing Center dispensary in September. Glass House will end Q3 with 7 retail dispensaries after the Morro Bay dispensary agreement is finalized.
GLASF Stock Performance
GLASF stock ended at $3.76 on October 21st  up 23.28% in the last five trading days. Currently, the stock has been trading in a 52-week range of $1.95-$6.54. At the present time, analysts from Tip Ranks are offering an average price target for GLASF Stock of $5.00 per share. In this case, this would represent a 32.98% change from its last trading price of $3.76.
[Read More] Top Marijuana Stocks This Week In October? 2 To Watch Now
Cansortium Inc.
High-quality cannabis is the main focus of Florida-based cannabis company Cansortium Inc. The company currently has locations in Texas, Michigan, and Pennsylvania. With a $90 million loan and equity arrangement, Cansortium is expanding into Florida and Pennsylvania this year. According to the company, a dispensary has opened in Fruitland Park, Florida. Cansortium runs 27 dispensaries in Florida, making it one of the largest dispensary networks in the state. Under the Fluent brand, Fluent provides a variety of high-quality consumables, full-spectrum extracts, cartridges, and lotions.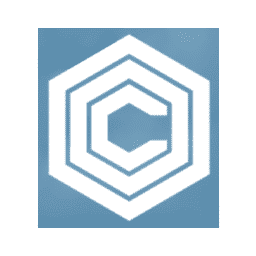 For the second quarter of 2022, Cansortium reported record sales of $22.4 million, up 14% QoQ and 36% YoY. In Q2, a new record of $10,2 million was attained. Adjusted EBITDA was up 95% YoY and 64% QoQ, and $4.3 million in operational cash flow was generated as a result. The company is still expecting sales of $90-95 million and an adjusted EBITDA of $25-28 million for 2022. Florida's contribution grew from $14.2 million to $18.8 million, a 33% increase. Due to a competitive market, the company halted operating in Michigan in August. By ceasing operations in Michigan, Cansortium expects to save $0.5 million annually on operational expenses.
CNTMF Stock Performance
On October 21st, CNTMF stock finished at $0.1775, up 10.94% in the past five days of trading. The stock is now trading in a 52-week price range of $0.132-$0.85 and is down 73.51 percent year to date.
Making Short-Term Investments In Pot Stocks In Q4 2022
Press releases and financial reports can be used to determine which companies have the most promise. You should thoroughly research the company before deciding on a position. Your investing results may increase as you become more adept at using technical indicators and chart patterns. Short-term traders may profit from the current market conditions given the cannabis industry's quick local and international expansion. You could find it useful to become familiar with a variety of trading tactics during a downturn. The best marijuana stocks to add to your watchlist for October 2022 are these cannabis stocks.
---
MAPH Enterprises, LLC | (305) 414-0128 | 1501 Venera Ave, Coral Gables, FL 33146 | new@marijuanastocks.com