Best Cannabis Stocks For 2022 Watchlist
Do you want to invest in the top marijuana stocks in October? US MSOs will be the key cannabis companies to watch in 2022, say a number of experts. Since the epidemic, the US cannabis industry has experienced rapid growth and surpassed Canadian limited partnerships as the top revenue generator in the sector. Further cannabis reform may get underway as a result of President Biden's recent remark that he will start to decriminalize cannabis on a federal level. This might later act as a catalyst for cannabis stock prices to close out the year.
In 2022,  marijuana stocks have been incredibly volatile. Day traders and swing traders frequently make the most money when trading in a market like this one. In addition to their large long-term investments in the cannabis industry, some long-term investors also choose to adopt short-term trading strategies. As a result, they stand to benefit from daily changes in the stock's price.
Federal cannabis law delays have hurt the marijuana sector, which brings in billions of dollars a year. Investors may be able to profit from the market's present momentum by utilizing the sector's comeback. The top 2 marijuana stocks to watch in October are listed below.
[Read More] 2 Marijuana Stocks To Watch Before The Close
Best Marijuana Stocks For October Watchlist
Ascend Wellness Holdings, Inc. (OTC: AAWH)
Fire & Flower Holdings Corp. (OTC: FFLWF)
Ascend Wellness Holdings, Inc.
AWH is a cannabis company with operations in Massachusetts, New Jersey, Ohio, Illinois, Michigan, and Michigan. Owning and operating facilities that produce strains that have received prizes and having a carefully considered product line make up the core business of AWH. Typically, the company manufactures and markets its goods under the name Ozone. The firm's cannabis product categories include flowers, pre-rolls, concentrates, vapes, edibles, and other cannabis-related goods. AWH sells to authorized cannabis businesses and runs 17 retail locations. On May 11, an agreement was reached between Ascend Wellness and MedMen Enterprises Inc. (OTC: MMNFF) to increase the purchase price of MedMen NY Inc.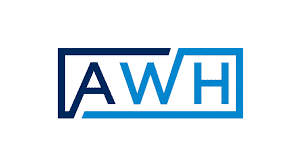 The company's Q2 2022 financial information shows that gross revenue increased by 16.2% over the previous quarter and 20.7% over the previous year to reach $117.7 million. Net revenue, which excludes intercompany sales of wholesale items, increased by 17.0% annually and 14.6% quarterly to reach $97.5 million. As of June 30, 2022, cash and cash equivalents were $140.6 million, while net debt2 came to $152.7 million. The company's net loss decreased during the quarter, from $27.8 million to $21.2 million, compared to Q1 2022. The company began distributing in Massachusetts and Michigan earlier this year after reaching an exclusive agreement with Lowell Smokes. On November 10, 2022, AWH will have a conference call to discuss its third quarter 2022 results.
AAWH Stock Performance
AAWH stock closed on October 19th  at $1.80 down 4.26% in the past month of trading.  Currently, the stock has a price range of $1.52-$8.70 down 72.43% year to date. According to analysts at CNN Business AAWH stock has a 12-month median price forecast of $7.50 per share. In this case, it would represent an increase of 316.67% from its last trading price of $1.80.
[Read More] Best US Marijuana Stocks To Watch Right Now
Fire & Flower Holdings Corp.
With more than 85 corporate-owned outlets, Fire & Flower Holdings Corp. is a significant adult-use cannabis retailer in Canada. The company's wholly-owned technical development subsidiary Hifyre Inc. is creating a comprehensive retail operations plan to expand the company's high-margin income sources. A creative licensing arrangement with American Acres has allowed Fire & Flower to fully enter the US cannabis industry. Fire & Flower will be able to enter the cannabis markets in California, Arizona, and Nevada specifically because of this licensing agreement and acquisition option with American Acres. Hifyre, a subsidiary of Fire & Flower, also declared a strategic alliance with BDSA, a well-known American analytics company.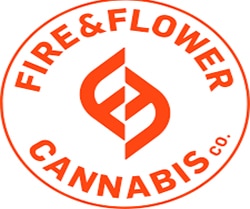 Consolidated revenue for the second quarter of 2022 was $40.7 million, according to Fire & Flower's second quarter fiscal 2022 financial announcement. Despite the fact that there were nine fewer retail locations during the current quarter and a 6% decline from the same quarter last year, this is comparable to the prior quarter. Additionally, the mid-May 2022 introduction of the Spark PerksTM member pricing program led to an 18% increase in average annualized sales per store in the second quarter of that year compared to the first, and a 10% rise in same-store sales in the month of July. The business's Adjusted EBITDA for the second quarter of 2022 was negative $6.0 million due to significant expenditures in the Spark Perks Member Pricing Program, the Hifyre digital platform, and the period's introduction of Firebird Delivery.
FFLWF stock closed on October 19th, at $1.33 up 1.15% in the last five trading days. The stock has a 52-week price range of $1.10-$7.00 and is down 66.23% year to date.
[Read More] 3 Marijuana Stocks For Your Investment Portfolio
Taking Advantage Of A Volatile Cannabis Sector
Given the current market's instability, investors may find it challenging to make long-term investments. Cannabis penny stocks are thought to have a higher risk-to-reward ratio. You should conduct your own research on the firm before investing. Information about the leading companies in each area may be found in a corporation's press releases and financial reports. Using technical indicators and learning more about chart patterns may improve your trading outcomes. These marijuana stocks may be the ones to watch right now as investors get ready for more volatility in 2022.
---
MAPH Enterprises, LLC | (305) 414-0128 | 1501 Venera Ave, Coral Gables, FL 33146 | new@marijuanastocks.com