Best Cannabis Stocks To Watch Right Now
Are you looking for the top marijuana stocks to buy in October? After the September core PPI statistics were revealed, the market saw one of its most volatile days during this week's trading. One element of the cannabis market whose value has remained constant is medical marijuana stocks. Even though the rest of the cannabis business had a dramatic decrease in 2022, stocks of medicinal cannabis continued to perform strongly.
Large pharmaceutical companies are beginning to invest in medicinal marijuana, which might eventually be rewarding for cannabis investors. For long-term investors, the top marijuana stocks now do not typically constitute a safe haven. Due to the significant market volatility and the fact that the majority of firms do not now pay dividends to shareholders, they are often preferred for short-term trading.
After the market has recovered, ancillary cannabis stocks are another sector that may offer potential rewards. For those who are new, ancillary cannabis companies provide support without really dealing with the plant. At current trading prices, several of the most popular medical cannabis stock names may have long-term potential for investors. Additionally, marijuana-related equities have historically provided significant upside. Let's look at 2 top marijuana stocks for your mid-October watchlist.
[Read More] Are These 3 Marijuana REITS Better For Short Or Long-Term Investing?
Top Marijuana Stocks To Watch In Q4 2022
AbbVie Inc. (NYSE: ABBV)
The Scotts Miracle-Gro Company (NYSE: SMG)
AbbVie Inc.
AbbVie Inc. keeps developing innovative drugs to solve problems with world health. The company has become one of the largest publicly traded medical businesses by market capitalization by focusing on the pharmaceutical industry. In the fields of gastroenterology, oncology, neurology, eye care, virology, women's health, and immunology, AbbVie offers medical solutions. One of the first cannabis therapies to receive FDA approval is Marinol, a cannabinoid-based drug that was added to the AbbVie product line.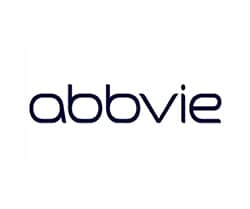 In the second quarter of 2022, AbbVie's net revenues increased by 6.1 percent operationally and 4.5 percent on a reported basis to $14.583 billion. Global net revenues, namely for the immunology portfolio, increased by 19.2% operating or 17.8% reportedly to $7.207 billion. In general, the second quarter gross margin ratio was 71.4 percent on a GAAP basis. After adjustments, the gross margin percentage was 84.7 percent. Diluted EPS for the second quarter was $0.51 in accordance with GAAP. Adjusted diluted EPS, which did not include some items, was $3.37. These results reflect an adverse impact of $0.14 per share owing to acquired IPR&D and milestones expenses.
ABBV Stock Performance
ABBV stock closed on October 13th at $142.92 up 3.17% in the last month. The stock has a 52-week price range of $106.86-$175.91 and is up 5.55% year to date. According to analysts at CNN Business ABBV stock has a 12-month average price target of $158 per share. Currently, this would represent an increase of 10.54% from its last trading price of $142.92.
[Read More] Top Cannabis Stocks For Day Traders And Swing Traders
The Scotts Miracle-Gro Company
The largest brand-name consumer lawn and garden product producer in the world, Scotts Miracle-Gro, has entered the cannabis industry. Hawthorne Gardening, a wholly-owned subsidiary of the company, provides hydroponic equipment, lighting, and nutrients for cannabis cultivation. In January, Scotts added True Liberty Bags and Luxx Lighting to the Hawthorne line-up. The acquisition will enhance Hawthorne's already strong lighting portfolio. Despite a decline in revenue, Hawthorne hasn't changed its full-year projection.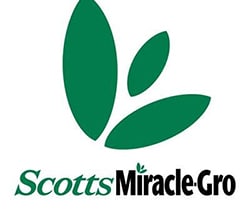 In May, Scotts announced record consumer sales for the first half of 2022. The company attributed this to the rise in demand for gardening and lawn supplies. Additionally, company-wide third-quarter sales fell by 26%, with Hawthorne sales falling by 63% and US consumers falling by 14%. More specifically, company-wide revenues fell by 26% to $1.19 billion during the three months that ended on July 2, 2022. The business reported a GAAP EPS loss of $8.01 per share in the third quarter, which includes pre-tax losses for restructuring and impairment of $724 million. Non-GAAP adjusted EPS for the quarter was $1.98. The management revised its full-year sales forecast for US Consumers to a decline of 8 to 9% and its full-year EPS forecast to a range of $4.00 to $4.20.
SMG Stock Performance
SMG stock closed at $42.27 on October 13th down 25.61% in the last month. Currently, the stock has a 52-week price range of $39.06-$180.43 and is down 73.45% year to date. According to analysts at CNN Business SMG stock has a 12-month price target of $82.50 per share. This forecast represents an increase of 95.22% from its last trading price of $42.27.
[Read More] Top Cannabis Stocks For Day Traders And Swing Traders
Investing In Cannabis In 2022
Ancillary and medical cannabis stocks could be a great choice for inexperienced investors wishing to make long-term investments in the cannabis industry. You should always conduct your own research before making an investment in a firm. To figure out which companies are the finest investments, it may only be necessary to look at their financial statements and press releases. These marijuana stocks may be the ones to watch if you're looking to make long-term investments right now in October.
---
MAPH Enterprises, LLC | (305) 414-0128 | 1501 Venera Ave, Coral Gables, FL 33146 | new@marijuanastocks.com