The Cannabis Industry In 2020
Recently there has been renewed interest in marijuana stocks and the cannabis industry in 2020. Actually, in the U.S. the cannabis industry is flourishing at a rapid pace with increased demand, and more states opting into some form of legal marijuana. Currently in Canada Cannabis 2.0 is finally getting some traction after a rough start because the shutdowns slowed the progress of the derivatives market there. But in recent reports revenue growth in the later quarters of the year is showing an increase for both the U.S. and Canadian cannabis markets. Although the U.S cannabis stocks are currently showing more revenue growth and have managed to expand during 2020, their Canadian counterparts have also seen growth and continued expansion.
[Read More]
While cannabis growth has definitely exceeded any expectations analysts have predicted in 2020, how will these cannabis companies fare next year? Given that this year most marijuana companies whether pure-play, ancillary, or medicinal had double-digit revenue percentage growth this could continue into 2021. Provided that the market continues this uptrend, and another coronavirus shutdown does not occur investors should look for the best marijuana stocks to watch for 2021.
Cannabis Industry Growth For Marijuana Companies
In reality, U.S. marijuana stocks have performed well during 2020 solidifying their potential for growth in America. At the present time companies like Jushi Holdings Inc. (JUSHF Stock Report), and Greenlane Holdings Inc. (GNLN Stock Report) have shown revenue strength and growth potential for 2021. Given this has been the common trend for U.S. cannabis companies there are many top-performing companies to choose from. Although many leading cannabis companies have currently reached new highs in November, they could still have substantial growth in the future. But just in case these industry leaders have reached their full potential, there are always smaller cannabis companies that could possibly hold more value.
In essence, these companies have also performed extremely well during the 2020 year and have increased their market share under tough economic conditions. For this reason, they are currently gaining investor interest and also displaying strong financials going into 2021. As it stands these cannabis companies could have bigger revenue growth than the larger U.S. marijuana companies. With this in mind, we can look at 2 marijuana stocks that could have growth potential for 2021.
Cannabis Stock To Watch:  Harvest Health & Recreation Inc.
Harvest Health & Recreation Inc. (HRVSF Stock Report) is a vertically integrated cannabis company that's been operating since 2011. The company built a wholesale presence in the U.S. by building an operational footprint that that's been established in multiple states across the U.S. Recently Harvest's home state of Arizona passed Prop 207 which legalized recreational marijuana in the state. In turn, this is a milestone for the state and Harvest which has positioned itself to profit off the new policies implemented. Currently, Harvest has 15 medical dispensaries in Arizona which the state will allow to also sell recreational marijuana to adults.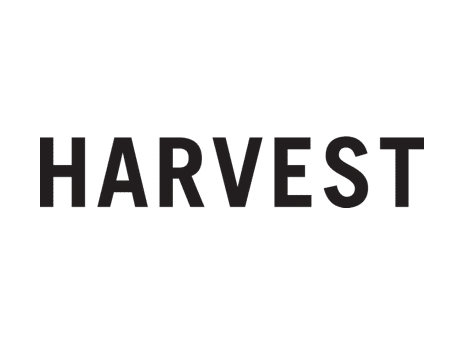 Recently the company reported its 3rd quarter earnings showing sales grew 86% year over year and 11% sequentially. In detail, Harvest continues towards returning to profitability and the new laws in the state could help their cause. In addition, the company is reporting a positive EBITDA of $10 million for the 3rd quarter. Which is adding to the $4.1 million reported in the 2nd quarter. Also, Harvest managed to cut operating expenses by over $30 million when compared to Q2. Furthermore, the company is expanding in other states as well, building 2 new dispensaries in Pennsylvania in October. In essence, the company is focused on improving operations in its existing assets and further penetrate into key states.
HRVSF stock has yet to return to its pre coronavirus market value. Currently trading at $1.74 the stock had a YTD high of $3.64 back in January. According to analysts HRVSF stock has a price target of $3.10 this would be a 78.2% increase from current levels. In reality, Harvest could begin to gain value with another strong earnings report in Q4 2020. For this reason, HRVSF stock is cannabis stock to watch for 2021.
Cannabis Stock To Watch:  Sundial Growers Inc.
Sundial Growers Inc. (SNDL Stock Report) is a licensed producer of cannabis using state of the art indoor facilities. In general, their craft at scale small patch growing approach and award-winning cannabis genetics has given them a large portfolio. In detail Sundial's brand portfolio includes Top Leaf, Sundial Cannabis, Palmetto, and Grassland. Earlier in November, the company reported its 3rd quarter 2020 earnings that showed a net revenue for the 3rd quarter of $12.9 million a decrease of 36% over the 2nd quarter. The company attributes this reduction to its focus on branded retail sales from its reliance on its wholesale business. In addition, Sundial increased its branded cannabis sales by 77% of total cannabis sales. IN detail this would be an increase of 8% from the previous quarter.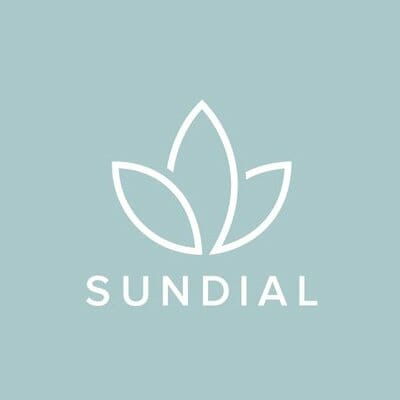 [Read More]
SNDL stock closed yesterday's trading at $0.2408 much lower than its YTD high of $3.88 back in January. In reality, the stock never recovered from the crash and could have some upside with another solid earnings report. Recently analysts have given Sundial a price target of $0.30 an increase of over 24% from current levels. For this reason, SNDL stock is cannabis stock for your 2020 watchlist.
---
MAPH Enterprises, LLC | (305) 414-0128 | 1501 Venera Ave, Coral Gables, FL 33146 | new@marijuanastocks.com