Why You Should Be Watching The Cannabis Industry In 2021
Marijuana stocks and the cannabis industry have made strides in growth throughout 2020. At the current time leading pot stocks to buy are trading higher in the market going into Thanksgiving week. For the most part, the cannabis industry has been allowed to flourish this year and marijuana companies continued expansions. For example, companies Green Thumb Industries Inc. (GTBIF Stock Report) and Innovative Industrial Properties Inc. (IIPR Stock Report) have performed extremely well this year.  As it stands things are looking good for the future of the industry heading into next year. But the threat of recent uptrends in coronavirus cases could throw a monkey wrench in current market trends. As states begin to issue lockdown guidance to battle some of the highest infection rates in the U.S., the question is how will the market react to another shutdown?
[Read More]
To put another way will marijuana stocks continue their current trajectory. Although the last market crash led the way to strong growth and high demand for the cannabis industry, this time around things could be different. Recently the FED announced it would end the business stimulus program at the end of 2020. In general, this could affect the American people if things continue getting worse and another downturn in the economy occurs. Above all, it wouldn't encourage growth the way the stimulus did during the economic recession earlier this year. In fact, Americans would have less disposable income for recreational things like cannabis and entertainment.
Why You Should Be Watching The Cannabis Industry?
Despite the market concerns the cannabis industry has reached a great position in the U.S. In reality, after New York and Pennsylvania go full rec marijuana will be available to 80% of the U.S. population. As a result, the cannabis industry could see extensive growth next year in the U.S. In fact, the marijuana industry is predicted to grow into a $35 billion U.S. market by 2025. In general, this could mean the industry could more than double in the next 5 years. With this in mind, many investors have focused their research on leading cannabis stocks in the market. As it stands this year has currently rewarded cannabis investors that bought shares earlier in the year. For example, shares of Curaleaf Holdings Inc. (CURLF Stock Report) have seen triple-digit percentage gains since the March crash.
Provided things continue to improve for the cannabis industry as a whole there are many different options in the marijuana sector. As an Investor, you should always do your due diligence on a company before investing to make sure you feel comfortable with your investment whether it's a long-term or short-term investment. In any case, let's take a look at 2 pot stocks to watch with potential.
Marijuana Penny Stock To Watch: 4Front Ventures Corp.
4Front Ventures Corp. (FFNTF Stock Report) is a national multi-state cannabis operator and retailer, with a market advantage in the mass-produced, low-cost quality branded cannabis products. The company has demonstrated operating capabilities at scale and distributes a portfolio of over 25 cannabis brands. Currently, the Arizona based 4Front has operations in Illinois, Massachusetts, California, Michigan, Washington state. Recently the company announced it would issue its fiscal 3rd quarter 2020 earnings on November 30th  after the market closes. In the event, 4Front can improve on the financial it released last quarter it might be showing growth potential.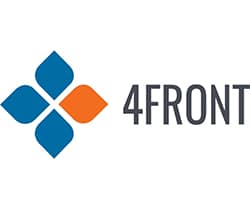 FFNTF stock has recovered well from the March market crash. Currently trading at $0.69 some it's close to its YTD high of $0.77. Recently analysts have predicted the stock target of $1.24 a gain of over 74% from current levels. In conclusion, FFNTF could be a good addition to your marijuana stocks watchlist Thanksgiving week.
Marijuana Penny Stock To Watch: The Supreme Cannabis Company, Inc.
The Supreme Cannabis Company, Inc. (SPRWF Stock Report) is a globally diversified portfolio of distinct cannabis companies, products, and brands. The company has become one of the world's premium producers of cannabis products. In general, the Supreme portfolio consists of brands that cater to a diverse customer base in both recreational and medical cannabis consumers.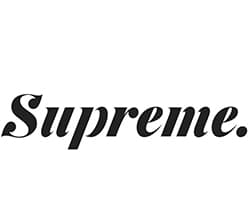 Recently the company announced Q1 of 2021 financials that showed net revenue growth of 24% quarter over quarter. In addition, the company posted a positive adjusted EBITDA of $0.3 million. Also, in the quarter the company completed its third shipment of medical cannabis to Israel through its Truverra brand. In essence, the company has also achieved its strongest month of recreational cannabis sales in September.
[Read More]
SPRWF stock has not recovered well from the market crash back in March. In fact, the stock is currently trading somewhat lower than that with its current price of $0.11. Although SPRWF is trading at its lower levels it could have some value in the future. Recently some analysts have given the stock a price target of $0.33 which would be a 185% gain from these levels. With this in mind, SPRWF stock is a cannabis stock to watch for 2021.
---
MAPH Enterprises, LLC | (305) 414-0128 | 1501 Venera Ave, Coral Gables, FL 33146 | new@marijuanastocks.com