What Do You Know About These Top Marijuana Stocks?
As more people invest in marijuana stocks, some investors may miss out on a hidden opportunity. Allow me to explain, as the cannabis industry becomes more saturated some may feel they have missed the boat with marijuana stocks. However, that is simply not the case. When new places whether in the US or abroad legalize cannabis a new market is born. So when more places go legal its provides more opportunity. This opportunity is essential for new cannabis start-ups and current market leaders. For instance, places like South Dakota and Vermont have gone full rec which allows for new investment prospects to take place.
[Read More]
So again if feel like you have missed your chance to get in on the green rush fear not. The cannabis industry is growing day by day with new players and chances to get involved. If you pay close enough attention you find some hidden gems. These gems could be a cannabis stock an investor has overlooked or are waiting for things to further develop in the company. But never the less with proper research you may find something of value no one is paying attention to yet. And not just with pot stocks but all stocks investing in a company before it takes off is inherent to making profitable gains. Below we will talk about 2 pot stocks that may offer some hidden value.
Marijuana Stocks To Watch
Tilray Inc. (TLRY Stock Report)
Vireo Health International Inc. (VREOF Stock Report)
A Top Marijuana Stock To Watch Tilray Inc.
Tilray Inc. at one point in time was one of the most talked-about marijuana stocks. Located in Canada Tilray operates by servicing the cannabis industry in full. The company holds a lot of merits as they are the first GMP-certified medical cannabis producer. Tilray grows, processes, and sells medical cannabis to governments, hospitals, and various patients. They have also helped with cannabis research on 5 continents. Recently the company posted its Q3 earnings and Tilray's Chief Executive Officer shared some words on the matter.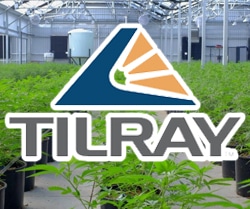 "Our third quarter results demonstrate the significant progress we have made throughout the organization despite the unprecedented challenges presented by the COVID-19 pandemic. We realized solid year over year revenue growth in our core businesses and have achieved a significantly more focused, efficient and competitive cost structure, all of which position Tilray for future success. We look forward to building on these accomplishments and remain focused on our goal of achieving break-even or positive Adjusted EBITDA in the fourth quarter," said Brendan Kennedy.
Something that should be pointed out for TLRY is there revenue went up by 2% in comparison to Q2 of 2020. As well the demand and money made from cannabis increased by 4%. Since the start of Q4 at the begging of October, TLRY stock is up 51%. With a great foundation and business in full swing, hopes are high that this marijuana stocks can continue to see more gains.
A Top Marijuana Stock To Watch: Vireo Health International Inc
Vireo Health International Inc. may be a marijuana stock that hasn't made your watch list. Though a bit unknown to some this company has a presence in the cannabis industry. Vireo Health is a company that grows and wholesales marijuana along with and retail cannabis products. Located out of Minneapolis, Minnesota the company's main platform for distribution are dispensaries. The company has been granted a permit to cultivate and process marijuana throughout eight different markets. Currently, they are doing business in 7 out of those 8 markets. All while still targeting their main area of operations. As it stands Vireo Health International has 32 retail dispensary licenses, of which 13 are up and running for cannabis consumers.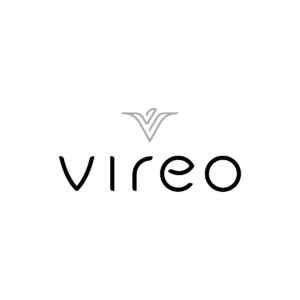 This company seems to have a business structure that allows it to be a great multi-state operator. Plus with a current share price of just above $1, in my opinion, it's only a matter before this marijuana stock starts to make more noise with investors. And with on sight of Vireo Health's Q3 reports hopes are high for any kind of positive sentiment. As well in recent news, This company exercised its right to force the redemption of all subordinate voting share purchase warrants distributed amongst shareholders in the Company's previously-announced private placement offering. This offering was finalized back on March 10, 2020.
Hopefully, this plays out well for Vireo Health. However, from the end of October to November 18th the company has seen a 43.52% increase in trading. Not so bad for a marijuana stock that may deserve more spotlight in the cannabis industry. Though only time will tell for now we can only focus on the future. So as we wait for positive Q3 results and if things pan out well more gains may be in the near future.
---
MAPH Enterprises, LLC | (305) 414-0128 | 1501 Venera Ave, Coral Gables, FL 33146 | new@marijuanastocks.com