Uniqueness is something that is difficult to come by in a market that is so heavily saturated with competition. With marijuana stocks, the market is always emerging which means that there is a lot of room for improvement in several areas of the cannabis industry. This means that moving forward, several new sub-sectors are coming to light.
These areas of pot stocks are the most unique in the industry as they have only been around for a few months to a year at this point. In fact, the entirety of pot stocks has only existed for around 3 or 4 years at the current point in time. This is completely dependent on legislation and something that is always shifting as well.
[Read More]
But, finding marijuana stocks to buy that are either different from most, in their respective areas can be difficult. This challenge is not made any easier by the amount of news that leaks into the market on a daily basis. But, as intelligent investors, we do our research to find where the most value is lying. These pot stocks have worked tirelessly to separate themselves from the rest and for good reason.
A Marijuana Stock With an Alternative Business Model
4Front Ventures (FFNTF Stock Report) (FFNT) is a traditional pot stock in many senses of the term. The company operates in everything from plant genetics all the way to the retail side of the business. What really separates 4Front Ventures though, is the model that it has used for success.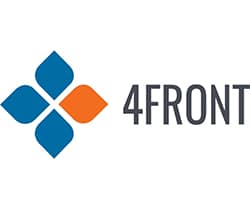 The company states that its primary goal for growth is achievable through the instrumentation of a highly capable team. What this means is that the company invests a large amount of its time and money into building the best collection of team members that it possibly can. This also means that the company is more able to tackle any challenge or opportunity that it is given.
With this, the company recently announced that its newest dispensary located in Chicago saw very high sales numbers during the first week of operation. The company states that it sold as much as $266,000 worth of product to a staggering 2,300 customers in only the first five days of the location is open. With Illinois only recently legalizing cannabis, it seems as though 4Front has a unique opportunity that not many other pot stocks get.
A Big Name Ancillary Marijuana Stock
GW Pharmaceuticals (GWPH Stock Report) is one of only a handful of pot stocks to truly be operating at the top of its respective area of the market. The company is in the production of several pharmaceutical grade products utilizing cannabinoid compounds. With several of its drugs being widely regarded as life-savers for those who need them, the company has been able to garner a large amount of attention in the past few years.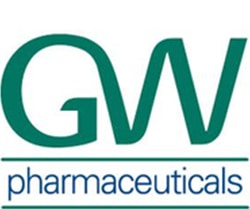 All of this has attributed to the companies massive $3.2 billion market capitalization. The billion number is one that only a handful of pot stocks can say they have. But, GW Pharmaceuticals is not a traditional pot stock, rather it is an ancillary player in the market. All of this considered, the company remains a key pot stock to watch moving forward.
Disclaimer: Pursuant to an agreement between an affiliate of MAPH Enterprises, LLC (owners of MarijuanaStocks.com), Midam Ventures LLC and 4Front Ventures Corp (FFNT)(FFNTF), Midam is being paid $20,000 for coverage on 4Front Ventures Corp (FFNT)(FFNTF), for a period from November 27, 2019 to January 7, 2020. We may buy or sell additional shares of 4Front Ventures Corp (FFNT)(FFNTF) in the open market at any time, including before, during or after the Website and Information, to provide public dissemination of favorable Information about 4Front Ventures Corp (FFNT)(FFNTF). For Full Disclaimer Click Here 
---
MAPH Enterprises, LLC | (305) 414-0128 | 1501 Venera Ave, Coral Gables, FL 33146 | new@marijuanastocks.com