The new year has brought with it some interesting concepts to consider for investing in marijuana stocks. This comes in the form of finding out which pot stocks can maintain growth, and which can't. What we have seen in the past few months is a movement toward several specific areas of marijuana stocks. These areas include extraction service providers, alternative product producers, and of course the pure-play growers. All three of these subsections have their individual ups and downs.
For extraction service providers, it seems as though the business model is dependent on the success of the industry overall. With the bulk of the revenue for these companies coming from outside contracts, in order for sales to go up, companies need to entice people to purchase more cannabis.
[Read More]
In terms of the alternative product producers, these companies have worked tirelessly to innovate. This innovation has helped to bring in some of the most groundbreaking cannabis products that we have in the industry. With high costs for research and development, it seems as though this capital intensive process is one that needs to pay off with high sales and marketing tactics.
Lastly, the pure-play growers. Anyone who invests in pot stocks knows these big names. These companies are the largest in the industry and they have been for quite some time now. With multi-billion market caps, it only makes sense that they would be a continuous focus in the industry. But, as the largest players amongst pot stocks, they often are subject to the highest levels of volatility in the industry. This is something that could be positive for some, and a big negative for others. However you invest in pot stocks, just make sure to be smart and always do the proper research.
Will This Marijuana Stock See Better Days?
Cronos Group (CRON Stock Report) is widely regarded to be one of the largest pot stocks in the industry. The company has a market cap of around $2.5 billion at the time of writing. With that, however, it has not been able to generate any massive gains for long term traders. In the past six months alone, Cronos Group has shed off almost 50% of its value. But, the company is showing some bullish momentum in recent trading periods.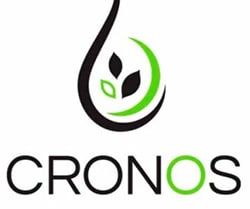 This could be the result of amnesia from some investors, but it could also be a sign that the company may be moving in the right direction. As one of the largest pot stocks, the company is subject to the majority of the volatility that hits the industry overall. With that being said, investors should beware as Cronos Group remains a highly unstable pot stock to watch.
Moving into the future, we can expect more growth to occur in the industry. This should come in the form of more investments moving into pot stocks, and a greater amount of the public showing their appreciation for cannabis. But, with so many choices for pot stocks out there, research is an investor's best friend.
---
MAPH Enterprises, LLC | (305) 414-0128 | 1501 Venera Ave, Coral Gables, FL 33146 | new@marijuanastocks.com