Can These Pot Stocks Continue to Rise to the Top?
Marijuana stocks have had a topsy turvy year, to say the least. When 2020 began, things were looking quite good for the cannabis industry. Leading pot stocks like Green Thumb Industries Inc. (GTBIF Stock Report), Trulieve Cannabis Corp. (TCNNF Stock Report) and GW Pharmaceuticals Inc. (GWPH Stock Report), were all seeing bullish sentiment from investors. And as soon as the bulls were beginning to come in, Covid hit the world. This led to a big selloff amongst the cannabis industry. But, soon after values for leading marijuana stocks began to rise once again. Now, only six or so months later, we see that there is more stability in the cannabis industry.
[Read More]
Don't get me wrong, there is still plenty of volatility amongst most marijuana stocks. But, it does seem as though investors are excited about the future of the cannabis industry. Because of this, there may be some long term pot stock value to be had. The best way to find this value is by picking a few marijuana stocks to watch, and researching them heavily. With the right research at hand, finding a pot stock to watch can be much easier than previously imagined. With that in mind, here are two leading marijuana stocks that you may want to add to your watchlist.
A Marijuana Stock To Watch: Innovative Industrial Properties Inc.
Innovative Industrial Properties Inc. (IIPR Stock Report) is one of the most popular marijuana stocks in the industry. In the past, IIPR has had a great reputation for being incredibly stable in its growth potential. And, with its earnings coming up soon, many investors believe that IIPR stock could once again, impress. IIPR stock has for some time been the most profitable marijuana stock per share. For those who don't know, the company operates as a REIT or real estate investment trust. This means that it purchases properties to then be leased to those who want to grow or process cannabis. This business model has helped the company to have a limited amount of exposure to the volatility of the cannabis industry.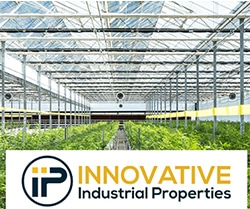 In addition, IIPR stock has benefitted from the company having long term contracts in the range of 10-20 years. This means that its profitability can be expected by investors in that time frame. As of October, the company states that it has 63 properties that span 16 states around the U.S. With almost 100% of its real estate leased out, the company has shown a remarkable track record. In addition, IIPR stock has consistently raised its dividend for investors to around $1.17 per share as of the most recent quarter. When this number was announced, it was 10% higher than the previous quarters dividends. For these reasons, IIPR stock continues to be one of the most popular pot stocks to watch.
A Marijuana Stock To Watch: Jushi Holdings Inc.
Jushi Holdings Inc. (JUSHF Stock Report) may not be a marijuana stock you've heard of, but it does have a lot of potential. JUSHF stock has been a sleeper in the cannabis industry for some time. Despite its under the radar status, JUSHF stock has been making some surprising gains in the past six months. In the past month alone, shares of JUSHF stock have risen by more than 40%. In the past six months, that number jumps up to almost 270%. As a vertically integrated multi-state operator, Jushi Holdings has been able to secure a spot in seven states around the U.S. Its key focus is in Pennsylvania, Illinois, and Virginia.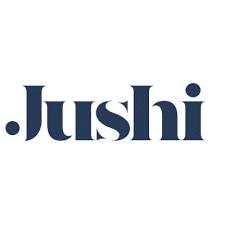 These three states have all only begun to sell cannabis in the past few years. This means that there could be a great deal of untapped potential. In its most recent second quarter, the company posted a 73% gain in sales over the previous quarter. If we look to the future, analysts have stated that the company should have a positive EBITDA in the fourth quarter. Specifically, investors expect its earnings to land between $40 and $50 million in 2021. Because of its large future growth potential and outstanding business model, JUSHF stock remains a leading pot stock to watch.
Should You Watch These Two Pot Stocks?
Well, these two marijuana stocks seem to be standouts in the cannabis industry. While we have seen large gains around different marijuana stocks, these companies are showing much greater future growth potential. Because of this, investors should keep a close eye on what IIPR stock and JUSHF stock are doing in the next few months. With analysts stating that the cannabis industry could continue to see large growth, these companies remain pot stocks to watch. With this in mind, the hopes are that we can continue to see large industry growth in the near future and in the long term.
---
MAPH Enterprises, LLC | (305) 414-0128 | 1501 Venera Ave, Coral Gables, FL 33146 | new@marijuanastocks.com