The Battle of the Big Name Marijuana Stocks
When it comes to the cannabis industry, there are quite a few marijuana stocks to choose from. This includes the big-name pot stocks like Tilray Inc. (TLRY Stock Report) as well as smaller pot stocks like Planet 13 Holdings Inc. (PLNHF Stock Report) and GrowGeneration Corp. (GRWG Stock Report). But, most investors tend to pick from the largest marijuana stocks to watch simply due to their size. Now, this can be a good strategy if one knows what they are looking for. For others, however, smaller pot stocks may be the more stable long-term choice.
[Read More]
Regardless, the top marijuana stocks by market cap are worth watching because of their position in the market. It's also worth noting that because these are the most forward facing pot stocks in the industry, they also tend to be the most volatile. On one hand, volatility can be a benefit to those who are looking to get in and out of positions quite quickly. But, on the other hand, those who want to invest in the long term, may not like the rapid price swings. With this in mind, let's take a close look at two of the largest marijuana stocks in the cannabis industry.
Top Pot Stock to Watch: Cronos Group Inc.
Cronos Group Inc. (CRON Stock Report) is one of the largest marijuana stocks in the industry. The company has been working out of Canada, which has had some issues of its own. For one, many leading Canadian pot stocks highly overestimated the amount of cannabis demand for 2020. Because of this, many leading Canadian pot stocks like CRON stock produced too much marijuana. In the last few months, many Canadian pot stocks have benefited from increased cannabis demand. While CRON stock is a leading pot stock, it does have some issues that are worth noting. Cronos Group has seen some slow growth with a quarterly revenue growth rate of 29% year over year.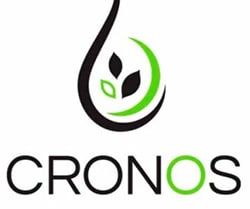 This growth may seem like a positive, but on the other side, Cronos Group has not been able to come near profitability in the past few months. Back in 2019, Altria Group Inc. (MO Stock Report) took a 45% stake in CRON stock for around $1.8 billion. For those who don't know, Altria Group is one of the largest producers of tobacco and cigarettes in the world. Altria Group decided to take this investment with the hope of producing cannabis cigarettes in the same way that it does traditional ones. In addition to this venture, CRON stock has benefitted from the company's entrance into the International cannabis industry. With this in mind, investors should continue to watch CRON stock for the long term.
Top Pot Stock to Watch: Canopy Growth Corp.
Canopy Growth Corp. (CGC Stock Report) is considered to be the largest marijuana stock in the industry. In addition, the company has an extremely large market share in both the U.S. and Canada. During its most recent quarter, Canopy posted revenue growth of around 22%. In addition, CGC stock benefited from the company having the largest market share for marijuana flower in Germany. Its broadness is one of the main reasons that so many view CGC stock as a pot stock to watch. While many believe that Canopy is only a recreational cannabis play, the company has a very sizable stake in the medicinal marijuana industry.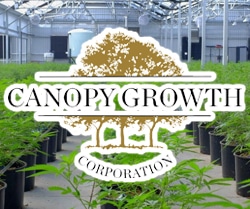 In addition to this, the company has been working on the production of several leading cannabis beverage brands. Canopy has seen massive success with its cannabis-infused beverages. In the past quarter, CGC stock announced that it had increased the production of these beverages by 100%. In addition, the company stated that it plans to increase this again by double by the end of this year. While its sheer size may not be enough to make investors look at CGC stock, its business propositions are worth watching. Because of this. CGC stock remains a leading marijuana stock to watch.
Are Big Name Pot Stocks the Way to Go?
Big name marijuana stocks are some of the most popular choices for investors. While they can be quite volatile, they do undoubtedly have a lot of future potential. With the size of the cannabis industry increasing substantially, big pot stocks could see a lot of this growth. For now however, it seems as though it is difficult to predict the future of the cannabis industry. With this in mind, all we can do as investors is continue to research companies that look attractive. With this research at hand, we can then make educated decisions about which marijuana stocks are worth watching and which are not.
---
MAPH Enterprises, LLC | (305) 414-0128 | 1501 Venera Ave, Coral Gables, FL 33146 | new@marijuanastocks.com