How To Pick The Best Marijuana Stocks To Buy?
As investors look for new avenues to place their money, the cannabis industry has an enormous selection of pot stocks to watch. This variety of choices brings up an important question for traders. Which marijuana stocks to buy are right for their portfolio? While most investors tend to put their money on the larger marijuana stocks like Green Thumb Industries, Inc. (GTBIF Stock Report), the industry has smaller companies that might hold more value. As the cannabis industry continues to flourish in the U.S. many companies are staking their claim to their piece of the sector.
[Read More]
Take Acreage Holdings, Inc. (ACRHF Stock Report) for example, this company has continued to open new dispensaries across the nation during the Covid pandemic. One might think the coronavirus would hurt the cannabis industry but on the contrary, the opposite has occurred. Because most states that already legalized marijuana deemed the cannabis essential. With this many marijuana businesses were able to thrive. In fact, the demand for marijuana in these states grew substantially, giving cannabis a bigger spotlight amongst Americans.
How Will Marijuana Stocks Do In 2021?
At the present time, marijuana is still federally illegal in the U.S. Although the federal government has taken a hands-off approach to the cannabis industry, many benefits of running a regular business are not given to marijuana companies. For instance, cannabis companies are not allowed to open bank accounts to help daily operations. This in turn has led to marijuana companies using a cash-only approach which can create a greater possibility of theft and danger.
Currently, this can all change in the U.S. with the coming election in November. At this point, the democratic party has announced it would back decriminalization and establish a proper banking relationship with the cannabis industry. Generally speaking, these events could have a positive impact on cannabis across the board but more significantly in the U.S. Let's take a look at 2 marijuana stocks that could add value to your portfolio in 2021
Marijuana Stock To Buy [or sell]: Curaleaf Holdings, Inc
Curaleaf Holdings, Inc. (CURLF Stock Report) is a leading U.S. vertically integrated cannabis operator who has managed to thrive in 2020. The company is one of the largest amongst leading marijuana stocks with its presence in 23 states with 95 cannabis dispensaries. Recently, Curaleaf launched a new collection of vape cartridges named Curaleaf Live Blends in Florida. Currently, the company has established a strong footprint in the state which is said to be the fastest-growing medical marijuana market.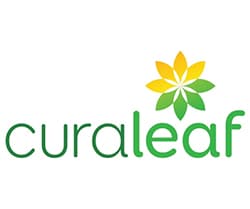 CURLF stock has performed well in 2020 for its current investors. In fact, the stock has been on an upward trend since March of 2020. The company reported total revenue for Q2 of a record $117.5 million an increase of 142% compared to $48.5 million in Q2 of 2019. Its retail revenue also increased by 112% to $66.3 million during the same period. Curaleafs performance for 2020 makes it one of the more promising cannabis stocks in the U.S. Due to its position in the U.S cannabis industry Curaleaf is a marijuana stock to watch for 2021.
Marijuana Stock To Buy [or sell]: Red White & Bloom Brands Inc.
Red White & Bloom Brands Inc. (RWBYF Stock Report) is a cannabis company building its business through strategic acquisitions to gain long-term value. The company is based in Vancouver, Canada but does business primarily in Michigan, Illinois, Massachusetts, California, and Florida. In fact, it established its footprint in the states through its acquisition of MichiCann Medical Inc. Through MichcCann Red White & Bloom owns and operates 3.6 million square feet of indoor cannabidiol cultivation facilities.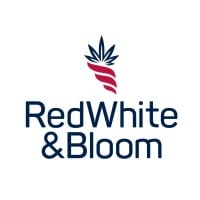 Alongside this Red & Bloom has also signed a binding letter of intent to acquire the company Platinum Vapes. Platinum Vapes is a premium cannabis brand that's annualized revenue exceeds $70 million.  Said to be available in 700 retailers across Michigan, California, and Oklahoma, the company seems to be positioning itself to be one of the top 3 MSO's in the nation.
With this in mind, RWBYF stock looks primed for gains from its current trading price of $ .46. Given that any further acquisitions place Red & Bloom in a profitable situation the stock could see some upside going into 2021. As one of the smaller cannabis companies in the industry, the potential for growth is greater than its larger predecessors. For this reason, RWBYF stock is a marijuana stock to watch in 2021.
---
MAPH Enterprises, LLC | (305) 414-0128 | 1501 Venera Ave, Coral Gables, FL 33146 | new@marijuanastocks.com