These Small Cap Pot Stocks Are Giving Investors Solid Value
With so many investors paying attention to large marijuana stocks, often times the smaller pot stocks to watch go unnoticed. Yes, big pot stocks like Aurora Cannabis Inc. (ACB Stock Report), Cronos Group Inc. (CRON Stock Report) and Trulieve Cannabis Corp. (TCNNF Stock Report), can be good choices, but they seem to have already reached high valuations. On the other hand, there are plenty of small cap pot stocks that have yet to reach their full potential. This is because of two things.
[Read More]
For one, the cannabis industry is still very much in its infancy. This means that newcomers to the market, have yet to be in the industry long enough to grow substantially. Second, new marijuana stocks are able to benefit from recent shifts in the market trajectory in combination with new legislation. Because of this, newer pot stocks are able to find their ways into niche areas of the cannabis industry. On the other hand, small cap pot stocks can be quite volatile. This however, is something that can be a benefit to swing traders or those who hold positions for short periods of time. With this in mind, let's take a look at two small cap marijuana stocks that investors may want to hold for the long haul.
A Leading Ancillary Marijuana Stock to Watch: KushCo Holdings Inc.
KushCo Holdings Inc. (KSHB Stock Report) is one of the leading ancillary marijuana stocks in the cannabis industry. While it began as a packaging producer for large cannabis businesses, KSHB stock has since evolved into a much broader company. Its business model is composed of three main sects. First, the company is a major seller of vaporizers. These devices have seen extreme popularity growth in the past few years. In addition, Canada only legalized derivatives this year. Because of this, there could be a solid long term future for KushCo in the vaporizer market. These products are known to have much higher margins than cannabis flower as well as higher prices. For this reason, KSHB stock could soon become a major player in the derivatives market.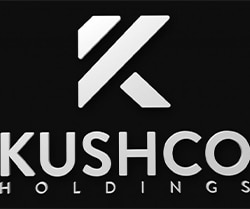 Second, the company produces packaging and branding solutions for major cannabis businesses. Because cannabis has only been legal for a short period of time, each country, state, city and county have distinct regulations on how it can be packaged. This means that cannabis companies often turn to KushCo to help solve this issue. Lastly, KSHB stock has benefitted from the company's role in the supply of the solvents needed to produce derivatives. This includes hydrocarbon gases, which are necessary in the production of oils and concentrates. With its role in the cannabis industry growing substantially, KSHB stock remains a leading pot stock to watch.
A Derivative Producing Pot Stock to Watch: MediPharm Labs Inc.
MediPharm Labs Inc. (MEDIF Stock Report) is another small cap cannabis stock to watch. The company operates as an ESP or extraction service provider. This means that it produces cannabis extracts via a contracted basis. One of the main reasons that MEDIF stock has seen so much success in the past year is again, the legalization of derivatives in Canada. As a Canadian derivatives producer, MediPharm is at the forefront of this area of the cannabis industry. The company states that it takes cannabis biomass, which it then turns into derivative products. It also stated that it has the potential to process as much as 500,000 kilograms of cannabis per year. This is quite a lot of marijuana processing capacity, and could be a major benefit to the company in the long term.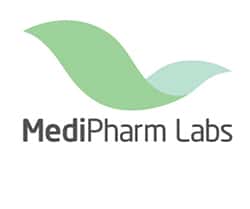 On a contract basis, MEDIF stock has stated that it has several high profile clients. This includes Canopy Growth Corp. (CGC Stock Report), the Supreme Cannabis Company Inc. (SPRWF Stock Report) and more. Its most profitable deal is one with Cronos Group Inc. (CRON Stock Report), for $60 million over a 24 month period. In terms of earnings, MEDIF stock has also outperformed many market competitors. The hopes are that it can continue to perform as we move into the future. For this reason, MEDIF stock remains a leading pot stock to watch.
Why These 2 Marijuana Stocks to Watch?
These two pot stocks are two of the most forward facing small cap marijuana stocks in the industry. Because of the unique business opportunities that they have, many view these pot stocks as having a solid long term future. For now however, investors should continue to look for quarterly reports to see what these marijuana stocks are doing. But, in October 2020, these two companies continue to look like attractive marijuana stocks. With that in mind, the hopes are that we can continue to see growth in the cannabis industry moving forward. While the future is unpredictable, we do know that growth is hopefully going to continue.
---
MAPH Enterprises, LLC | (305) 414-0128 | 1501 Venera Ave, Coral Gables, FL 33146 | new@marijuanastocks.com