Will These Two Pot Stocks be Bargains Anytime Soon?
During the last week of July, we have seen quite a lot of positive sentiment in the cannabis industry. Several of the top pot stocks to watch have recorded single-day gains in the double digits. But, with big marijuana stock gains, usually comes some sort of correction. Although this is not a guarantee, it does stand true in a lot of situations. With that in mind, finding marijuana stocks or any stocks for that matter, when prices are low, can be the best way to go. This guarantees that investors are getting a given marijuana stock for a price lower than usual. Knowing when to buy can be an investor's best friend in the cannabis industry. But, this skill is easier said than done.
[Read More]
Although there are quite a lot of pot stocks to watch, not all of them have as much value as a few key companies. And, when there are days of big losses, this value only continues to increase. Investors should also note that when prices fall outside of normal corrections, it can mean multiple days of value lost. This would represent a bad time to pick a pot stock to buy. With that in mind, here are two pot stocks to watch that could show some value if they dip heavily below current levels.
A Pharmaceutical Marijuana Stock to Watch
GW Pharmaceuticals Inc. (GWPH Stock Report) is considered to be one of the most popular pharmaceutical cannabis stocks in the industry. Although it is not a traditional pot stock in most senses, GWPH stock has a large pull from the cannabis industry. Analysts have stated that they expect GWPH stock to push upward by almost 20% by the time 2020 is done. This is quite a lot, but not an unreachable number by any means. GWPH stock has benefited greatly from the sales of its drug known as Epidiolex.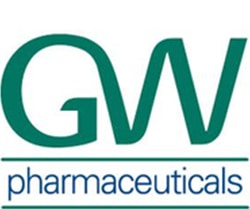 This drug has brought the net sales of GW Pharmaceuticals up to around $120 million with the drug accounting for more than 90% of that. In addition, Epidiolex has helped to outshine expectations by quite large margins. Because this drug is so groundbreaking, many believe that GW Pharmaceuticals will have a big role in the cannabis industry for the foreseeable future. Investors should keep a close eye on GWPH stock to see what it does in the next few months. But for now, it definitely remains a marijuana stock to watch.
A Leading Pot Stock With Big July Gains
Trulieve Cannabis Corp. (TCNNF Stock Report) is one of the biggest pot stock gainers for the month of July. With only a few days left to go, TCNNF stock has already managed to climb over 30%. This is not an unbelievable gain, but it is definitely substantial. TCNNF stock has shown so much potential due to the company's underlying business model. In a world where the Covid pandemic has wreaked havoc on markets, TCNNF stock has managed to push up.
Why you might ask? Well, Trulieve has remained as one of the most profitable pot stocks in the industry. In its first quarter of the 2020 year, the company brought in almost $100 million in sales. This resulted in around $50 million in earnings before adjustments. The method behind these numbers comes as the company has set its eye on Florida. By targeting this market in specific, it has managed to gain an overwhelming grasp on a potential-filled industry. Because of this, many expect that Trulieve Cannabis will continue to grow into the next few years. For that reason, it remains a definite pot stock to watch.
---
MAPH Enterprises, LLC | (305) 414-0128 | 1501 Venera Ave, Coral Gables, FL 33146 | new@marijuanastocks.com