Canadian Marijuana Stocks and Market Volatility
To start the week top Canadian marijuana stocks have shown volatile swings in share price. On the 15th of October Aphria Inc. (APHA Stock Report) drove Canadian marijuana stocks lower with a disappointing earnings report. If you noticed, back on October 19th when Canadian pot stocks rallied it did not include Aphria Inc. Instead, it was other leaders like Cronos Group, Inc. (CRON Stock Report) that made substantial gains in the market. Something to consider is the fact most marijuana stocks experience volatility in share price on a regular basis. Most often seasoned cannabis investors are accustomed to the price swings and learn to take advantage of them in the market.
[Read More]
On the other hand, less experienced investors can find cannabis stock volatility a deterrent. Nevertheless, if you take the time to research some of the leading marijuana companies you may find some good additions to your portfolio. This year many top marijuana stocks to watch have performed well for investors. As many new developments occur for the cannabis industry the future looks promising in the U.S. and Canadian markets.
The Growing Marijuana Derivatives Market
Currently, Canada 2.0 is underway and has finally been able to gain traction in 2020. For those that don't know Canada 2.0 is the legalization of the derivatives market in Canada as of October 2019. Although the derivatives market got a bad start with the advent of the coronavirus, the end of the year has shown advances. Currently, many leading Canadian marijuana companies have begun to release new cannabis products into the market.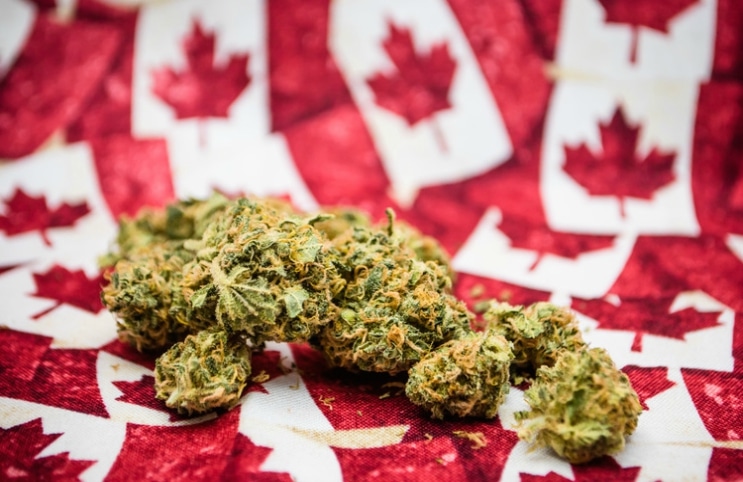 The growing derivatives market presents a great opportunity for leading cannabis companies to profit off an emerging sector. Consisting of a variety of marijuana-infused products such as edibles, oils, and infused beverages the possibilities to create different products are endless. As 2021 nears most Canadian marijuana stocks are planning new product line releases and have begun to expand their derivative products. With this in mind let's take a deeper look at 2 top Canadian marijuana stocks in 2020.
Canadian Pot Stock to Watch: Canopy Growth Corporation
Canopy Growth Corporation (CGC Stock Report) is the largest Canadian marijuana stock by market cap.  The company is one of the strongest competitors in the cannabis industry and sells everything from flower to THC infused beverages. Canopy has become one of the leading suppliers of cannabis flower to Germany and has also begun to make its presence known in the U.S. Recently, the company announced it made an agreement to acquire 70% of New York-based Acreage Holdings, Inc (ACRHF Stock Report). Because the move gives Canopy instant access to place its products across the U.S. the reason behind this acquisition is evident.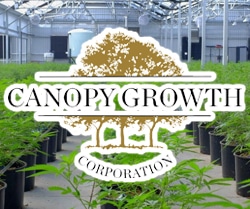 In addition, Canopy and Acreage have also announced the release of Canopy's THC infused beverages in all its dispensary locations. Acreage also plans to help distribute the beverages through its supply lines and relationships in the U.S. cannabis industry. With Federal legalization pending for the U.S. Canopy could be positioning itself perfectly to capitalize on the market. Currently, CGC stock has been moving upward for the month of October. Its year to date high of $24.15 back in January makes its current level of $19.05 look like it could have some more upside. Due to all the possibilities for growth in the marijuana derivatives market Canopy is a possible pot stock to buy.
Canadian Pot Stock to Watch: Aurora Cannabis Inc. (ACB)
Aurora Cannabis Inc. (ACB Stock Report) once looked like the brightest prospect in the cannabis industry but since 2019 the company has had many issues. Due to the oversupply of marijuana in Canada Aurora has reduced its flower price by 30% for  2020. Many other top Canadian marijuana companies have not estimated the demand for cannabis correctly. Making them less profitable than they thought. In this case the same goes for Aurora which analysts predict will not reach profitability for the next 3 years. As of now, ACB stock is down 83% year to date making the stock badly beaten down.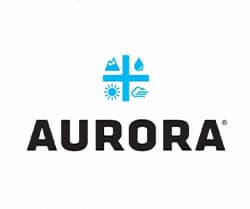 Currently, ACB stock has not performed well for investors, but there might be potential for gains from this price point. The company has a chance provided that Aurora makes changes to win back investor interest and improve its balance sheet. Although unfortunate for current shareholders these price levels make ACB Stock a marijuana stock to watch for the future.
---
MAPH Enterprises, LLC | (305) 414-0128 | 1501 Venera Ave, Coral Gables, FL 33146 | new@marijuanastocks.com