March Begins With Upward Momentum
With market sentiment improving to begin March top marijuana stocks could start the month with some upward momentum. At a time when cannabis stocks have seen substantial gains for the past five months, investors are looking for future value in the market. As it stands the cannabis industry is predicted to grow substantially in the next five years.
Many of these cannabis companies are positioning themselves for the growth of the market. Already in 2020, we have seen substantial revenue increases for some of the top cannabis companies in the industry. In addition, cannabis companies have been expanding into new markets and increasing their market share. Currently, top marijuana stocks are seeing upward momentum to begin March.
Last month on February 10th most of the cannabis sector saw new highs in the market before pulling back substantially. In essence, this could be a range where the best marijuana stocks to buy could go with positive market sentiment. At the present time, top cannabis companies are expected to report earnings this month. In reality with strong earnings, the sector could see upward momentum for another month. Consequently, this means finding the right marijuana stocks to invest in for March could be beneficial.
Prospects For Marijuana Stocks To See Gains
While many of the leading companies have already seen substantial gains, many analysts are predicting they could keep rising. Of course, there are always risk with investing, and before making any investments you should do your own due diligence on a company. But currently, marijuana stocks have opportunities for short-term and long-term investors.
For the short-term new highs have brought more market volatility which is beneficial for day trading and swing trades. And in the long-term cannabis stocks could continue to grow as the market expands for the next few years. One area of the market that could grow rapidly in the next few years is the cannabis adult-use recreational market.
States that have already implemented recreational use are experiencing massive growth in the market. And other states have just launched recreational sales in 2021 like Arizona. For the purpose of finding the best marijuana stocks to watch in March. We can take a deeper look into 2 cannabis stocks with potential value in March.
Read More
Marijuana Stocks To Watch:
Planet 13 Holdings Inc. (OTC: PLNHF)
Harvest Health & Recreation Inc. (OTC: HRVSF)
Planet 13 Holdings Inc.
Planet 13 Holdings Inc. is a leading vertically integrated Nevada cannabis company with dispensary operations in Las Vegas.  At the present time, the company has built a globally recognizable brand on the Las Vegas Strip with a world-class dispensary operation. Additionally, the company produces innovative cannabis products and has recently begun its expansion into other states. On February 3rd Planet 13 announced it received building permits and has begun construction on its Orange County Cannabis SuperStore in Santa Ana, California. In particular, Planet 13 expects the new superstore to be completed by the middle of 2021.
In its last Q3, 2020 financials Planet 13 grew revenue to $16.7 million an increase of 36.5%. Other than its Superstore model, the company also has a smaller Medezin dispensary which the company reopened in November of 2020. Essentially this could and significant revenue growth for Planet 13 in 2021. With the new SuperStore finished in California PLanet 13  could also produce more revenue growth.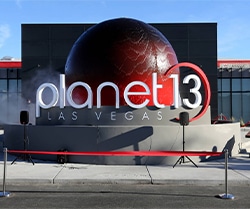 PLNHF stock is up almost 26% year-to-date with a high of $8.67 on February 11th. Currently PLNHF stock is trading at $7.03 going into the close on the first day of March. According to analysts at Stock Invest PLNHF stock is forecast to rise 29.69% during the next 3 months. With this in mind, PLNHF stock is a cannabis stock to watch for March 2021.
[Read More] 3 Pot Stocks To Watch Right Now In March
Harvest Health & Recreation Inc.
Harvest Health & Recreation Inc. is a vertically integrated cannabis company and multi-state operator with a big footprint in its home state of Arizona. Presently, Harvest has 15 dispensary locations in the state of Arizona with a total of 37 stores nationwide.   As of January 22nd, Harvest launched recreational cannabis sales in Arizona. Many analysts believe this could double the cannabis sales in the states of Arizona for 2021.
Already, in 2020 Harvest was showing substantial revenue growth with Q3 2020 total revenue of $61.6 million. Actually, this is 86% up year over year and could potentially increase this year. Recently, Harvest also increased its full-year revenue target to $225 million in 2020 and has growth potential in Arizona for 2021. Additionally, the company is also expanding its operations in Florida where it currently has 6 operating dispensaries. On February 22nd Harvest announced it completed the divestiture of its dispensary assets in North Dakota.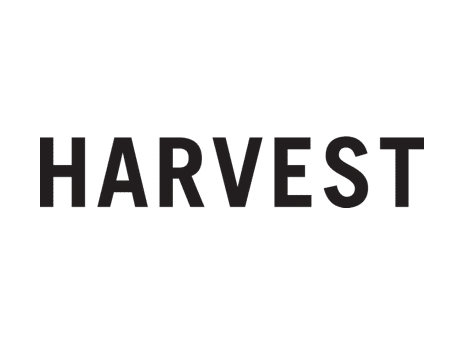 HRVSF stock is up over 80% year-to-date with a high of $4.50 on February 16th. Currently, HRVSF stock is closing trading on March 1st at $3.89 per share. At the present time, analysts at TipRanks are giving HRVSF stock a 12-month average price target of $5.70. In essence, this would be a 46.53% gain from current levels.  For this reason, HRVSF stock is a top marijuana stock to watch to begin March.
[Read More]  Will Virginia Be The First Southern State To Go Full Rec?
---
MAPH Enterprises, LLC | (305) 414-0128 | 1501 Venera Ave, Coral Gables, FL 33146 | new@marijuanastocks.com