Will Cannabis Stocks Resume Upward Momentum?
Marijuana Stocks have begun to regain some of the market value they lost at the end of February. On the first day of March, top cannabis stocks saw upward momentum as the day progressed. During trading top pot stocks like Curaleaf Holdings, Inc. (OTC: CURLF) ended March 1st up 3.4% showing signs of possibly rising in the market. In reality, the cannabis sector has seen significant gains since the start of 2021.
Generally speaking, most have already seen double-digit percentage gains for the year.  Although 2020 was an extremely volatile year for the stock market top marijuana stocks managed to see substantial gains in the market. As many new investors begin to take notice of the cannabis sector and its market momentum cannabis stocks have seen a large increase in market value.
In reality, this has made them much more volatile in the market. Now investors are nervous about starting a position in pot stocks with such a high market valuation. Some analysts attribute the recent surge in the cannabis sector to Virginia announcing it would legalize adult-use cannabis by 2024. Although this is a few years away it signifies future growth in the U.S cannabis market.
Improved Market Sentiment Boost Cannabis Stocks
Additionally, market sentiment seems to be improving to begin March. This is partly due to Fed chair Jerome Powell stating he is not concerned about inflation at the moment and seems more focused on the labor market and economic recovery from the pandemic. As a result, the stock market saw substantial gains and most top pot stocks rose in value also. One particular sector of the cannabis industry saw the most gains these are the ancillary marijuana stocks.
Essentially these are companies that support the cannabis industry but do not touch the cannabis plant. In 2020 some of the best ancillary cannabis stocks saw substantial gains in the market. As the cannabis market continues to grow these companies have also seen rapid growth and expansion across the U.S. In essence, these particular cannabis companies also saw substantial revenue growth in 2020.
Even though recently these pot stocks have shown some market volatility the ancillary sector is considered to be a more stable area of the cannabis market. In essence, this could be a better place for long-term investing in the cannabis sector. For the purpose of finding the best marijuana stocks to add to your watchlist in 2021. Let's take a look at 2 top cannabis stocks with potential in March.
Read More
Marijuana Stocks To Watch:
Innovative Industrial Properties, Inc. (NYSE: IIPR)
GrowGeneration Corp. (NASDAQ: GRWG)
Innovative Industrial Properties, Inc.
Innovative Industrial Properties, Inc. is a REIT that targets medical-use cannabis facilities for acquisition. Then participates in sale-leaseback transactions with licensed cannabis growers under long-term, triple-net leases. At the present time, this cannabis REIT is one of the only options currently providing capital to cannabis companies through long-term ownership of marijuana facilities.
On February 24th IIP released Q4 and full-year 2020 financial results. In detail, the company generated total revenue of $116.9 million up 162% from the year prior. Additionally, the company declared dividends to common shareholders totaling $4.47 per share up 58% from 2019. In 2020 IIP made many new acquisitions growing its portfolio of properties substantially. Currently, IIP has 67 properties across 17 states with a weighted average remaining lease term of about 16.7 years. As IIP continues to grow this dividend stock has become favored by hedge fund investors and large institutions. Because of its dividend IIPR stock has more appeal for long-term investing.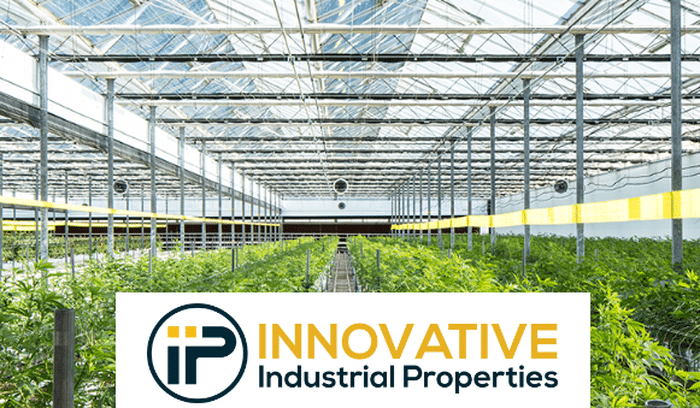 IIPR stock is up 7.15% year to date and has a high of $222.08 on February 24th. Currently IIPR stock closed trading on March 1st at $196.10. According to analysts at CNN Business IIPR stock is forecast to have a 12-month median price target of $219.00. In essence, this would be an 11.60% gain from current levels.  With this in mind, IIPR stocks is a top cannabis stock to watch in 2021.
[Read More] Are You Investing In Marijuana Stocks For 2021? 2 Top Cannabis Stocks To Watch As March Begins
GrowGeneration Corp.
GrowGeneration Corp. is the largest hydroponics supplier in the U.S. with 50 retail and distribution centers across the country. Specifically, the company carries and sells thousands of products such as plant nutrients and soil, and state-of-the-art hydroponics equipment. Besides having an extensive retail business for commercial and individual growers. GrowGen provides a direct-to-farm delivery service along with equipment financing.
During a January 11th press release GrowGen preannounced record 2020 revenue of $192 million up 140% from 2019.  Also, same-store sales grew by 63% and the company raised 2021 revenue guidance to $335-$350 million. In addition, GrowGen also expects to have 55 gardening centers open in 2021. Currently, some analysts are beginning to feel GrowGen is one of the fastest-growing agriculture supply companies in the U.S.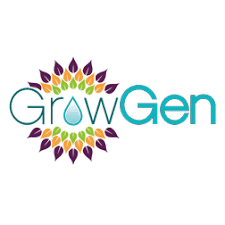 GRWG stock is up 28.49% year to date with a high of $67.75 on February 10th. To begin the month GRWG stock closed at $51.82 up 13.57% for March 1st. At the present time, analysts at TipRanks are expecting GRWG stock to rise 54.29% during the next 3 months. For this reason, GRWG stock is a top marijuana stock to add to your watchlist in March.
[Read More] Best Marijuana Stocks For March 2021? 2 Cannabis Stocks That Could See Gains
---
MAPH Enterprises, LLC | (305) 414-0128 | 1501 Venera Ave, Coral Gables, FL 33146 | new@marijuanastocks.com