Will These Top Marijuana Stocks Be Profitable Next Year
With November, has comes more potential for marijuana stocks. Although we are halfway through November we have almost another 2 or so weeks that could help to show some positive momentum for cannabis stocks. The cannabis industry has been working to fight off market volatility associated with the coronavirus, but so far it has done quite a good job. Many have stated that the potential for marijuana stocks resides in the long term rather than in the next few months. Although this may be true, there is still some potential upside during the short term time period.
[Read More]
Investors have been focused on several sub-sectors outside of just the pure-play pot stocks. While these sub-sectors are in no way a guarantee for seeing returns, they do offer investors a different value point to get into the industry. These sectors could be anything from MSO marijuana stocks to extraction service providers and more. Investors should do the research to see which area of the cannabis industry suits their investing style best. With this in mind, it all comes down to the amount of research one is willing to do. The internet has made it easier than ever to find out all one can about a given cannabis stock. Because of this, investors should make sure they have all the information they can available to them.
Pot Stocks To Watch Right Now
GrowGeneration Corp. (GRWG Stock Report)
HEXO Corp. (HEXO Stock Report)
Top Marijuana Stocks This Month GrowGeneration Corp.
GrowGeneration Corp. (GRWG) has a crucial role in the cannabis industry. The company runs retail hydroponic and organic gardening stores throughout the United States. Founded back in 2008, GrowGen has 31 retail and commercial hydroponic/gardening locations across 11 states. As many marijuana stocks have done this month GrowGen posted their Q3 earnings for 2020. The company announced record Q3 2020 revenues of $55.0 million, in comparison to $21.8 million in the same period back in 2019.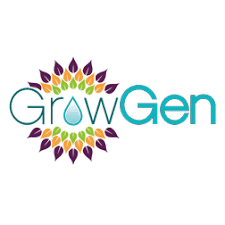 "Our steadfast focus on rapid, strategic growth in key markets, both organically and through acquisitions, has resulted in our eleventh consecutive quarter of record revenues and EBITDA, said Darren Lampert, GrowGen's co-founder and CEO. "We are building a best-in-class team of grow professionals, a robust e-commerce platform, and an insight-driven retail footprint targeting both established and emerging markets. The results of the recent elections, combined with our proven ability to scale while reducing operational costs, will allow us to grow our revenue and expand our bottom line into the following quarters. We have raised our guidance accordingly."
This positive sentiment has resonated well for this marijuana stock.
Currently, GRWG stock is performing well in the market. From the end of October to November 18th, GRWG stock is up 80%. With the company's market performance and record-breaking financial GroGen seems to be a marijuana stock to watch.
Top Marijuana Stocks This Month HEXO Corp
HEXO Corp. (HEXO) It's safe to say that this marijuana stock has seen better days. Some have said HEXO stock hasn't had a sufficient uptick since the market crashed back in February of 2020. However more gains over time do add up. Yet some investors hold on to the idea that HEXO stock will soon begin to see more momentum. Currently HEXO stock is up 30% starting from October 30th to November 18th. Maybe this slight uptick builds more momentum for HEXO stock in the near future.
Especially as the cannabis industry continues to grow with innovation at every turn. In recent news, HEXO Corp announced security clearance under the Cannabis Act has been granted by Health Canada. And because of this clearance, Trent MacDonald is now the permanent acting Chief Financial Officer for the company.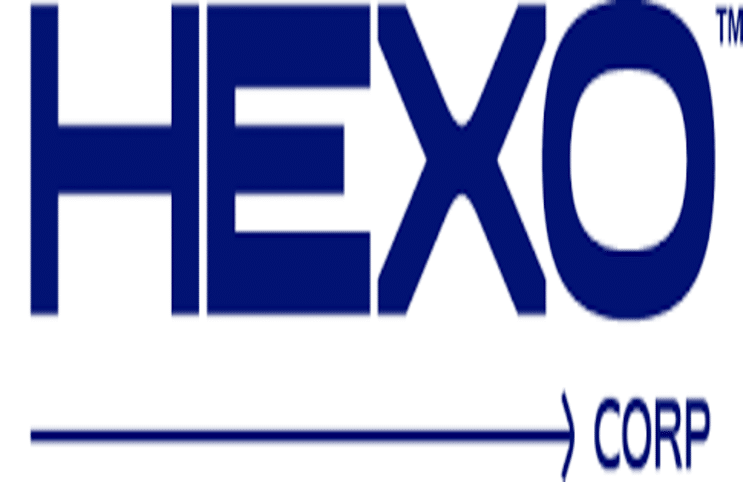 "HEXO is now in a very strong financial position, having already taken the impairments and write-downs that continue to plague the cannabis industry, while also having plenty of working capital and cash," said Trent MacDonald. "I am excited to join the Company as we move towards positive EBITDA, positive operational cash flow and clear a path for sustained profitability on a per-share basis. I am thrilled to be contributing to HEXO's strategic and operational initiatives as the Company is relentlessly pursuing a top market position in Canada, while I believe we are extremely well-positioned  to take advantage of an ever-evolving U.S. market, especially through Truss Beverages, our joint venture with Molson Coors."
The Future For Top Marijuana Stocks In 2021
So all in all there is still enough time to see the needle move with marijuana stocks. As time runs out for November make sure to do proper research to find profitable plays. While the cannabis industry keeps growing opportunity is at every turn especially for the above-aforementioned marijuana stocks. And as more marijuana stocks post their earning reports hopefully that positive sentiment reflects well for marijuana stocks.
---
MAPH Enterprises, LLC | (305) 414-0128 | 1501 Venera Ave, Coral Gables, FL 33146 | new@marijuanastocks.com