With many marijuana stocks to choose from, finding the right one may be more difficult than imagined. This is due to the large variety of companies and markets that exist within the industry. One of the first steps that many investors choose to take is identifying which marijuana stock to buy. Of course, it is worth noting that one should keep a diverse portfolio as this limits the losses that could be accrued from one particular sector.
When dealing with pot stocks, areas exist such as the pure-play growers. The companies that operate services for the industry, and those who operate in the ancillary cannabis market. All of these have their own upside that makes them worth looking into. It really comes down to what exposure one wants in their own portfolio, and how they choose to divvy that exposure up. Again, diversifying across the industry seems to be one of the best choices for those looking to invest in pot stocks. These companies, however, are showing some renewed potential.
A Marijuana Stock Worth Watching
1933 Industries Inc. (TGIFF Stock Report) (TGIF) is one of the leading vertically integrated producers of cannabis products. The company works in both the U.S. and Canada where it operates through two wholly-owned subsidiaries. With these, the company is able to push its leading brands through several areas of the cannabis market.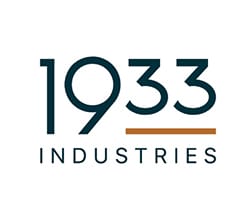 This includes cannabis cultivation, extraction, processing and the manufacturing of assets. For this reason, many have stated that 1933 Industries is one of the most important marijuana stocks to watch. The company owns several brands that include AMA Flower/AMA Concentrates, CBD-infused Canna Hemp and more. The hopes are that the company can continue to keep up its momentum moving into the near future.
Recently, the company announced that it has commenced its flowering cycle of its newest grow of marijuana plants. The company did this in a specially built, indoor cultivation facility which it created in the Las Vegas area. Tim Spencer, director of cultivation, stated that "Our plants are performing very well in our state-of-the-art indoor facility and we are continuously learning and improving our processes. The facility is specifically built with integrated technology with high controls and automation to cultivate high-quality craft cannabis at scale with assured consistency and efficiency."
One Popular REIT Marijuana Stock
Innovative Industrial Properties (IIPR Stock Report) is widely regarded to be one of the most popular non-pot pot stocks in the industry. The company operates as a REIT which means that they purchase facilities that they then lease out to those who wish to grow the raw substance.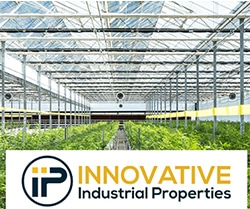 With a heavy dividend being paid to investors, IIPR is one of the most prominent ancillary pot stocks in the industry. Currently, the company has as many as 42 properties which are all fully leased out. As the company continues to lead the charge for the real estate side of the market, it remains a key pot stock to watch. Recently the company announced that its board of directors has declared a fourth quarter 2019 dividend of $1.00 per share of common stock, representing an approximately 28% increase over IIP's third-quarter 2019 dividend of $0.78 per share of common stock, and an approximately 186% increase over IIP's fourth-quarter 2018 dividend of $0.35 per share of common stock. The dividend is equivalent to an annualized dividend of $4.00 per common share and is the sixth dividend increase since IIP completed its initial public offering in December 2016.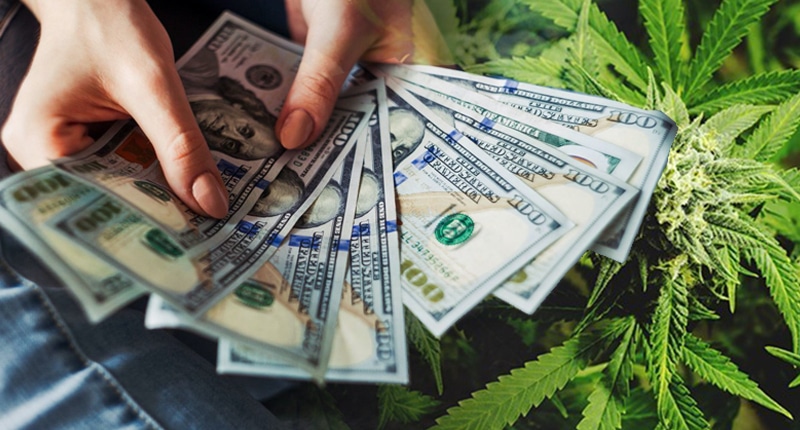 Pursuant to an agreement between an affiliate of MAPH Enterprises, LLC (owners of MarijuanaStocks.com), Midam Ventures LLC and 1933 Industries Inc. (TGIFF) (TGIF), Midam is being paid $25,000 a month for coverage on 1933 Industries Inc. (TGIFF) (TGIF), for a period from August 1, 2019 to February 1, 2020. As of September 1, 2019, we have been paid $75,000.  We may buy or sell additional shares of 1933 Industries Inc. (TGIFF) (TGIF) in the open market at any time, including before, during or after the Website and Information, to provide public dissemination of favorable Information about 1933 Industries Inc. (TGIFF) (TGIF). For Full Disclaimer Click Here
---
MAPH Enterprises, LLC | (305) 414-0128 | 1501 Venera Ave, Coral Gables, FL 33146 | new@marijuanastocks.com