Pot stocks In 2020 have already been one for the books. Ending 2019 on a less than stellar note, it seems as though many pot stocks have once again begun to find their strides. This is due to a myriad of reasons but most notably that the fresh start of the new year has taken its grasp. Additionally, around the U.S., the shifting ideology behind cannabis means that more people than ever are comfortable with the legalization of cannabis. This means that we are also witnessing a massive influx of capital that has never before been seen in such great numbers.
[Read More]
But with all the positivity, there are of course a few downsides that are worth considering. In the U.S., the issue of high taxes means that a large number of consumers have chosen to move to the black market. This means that sales have not been as high as projected, albeit still quite solid. There is currently quite a large disconnect stemming from the federal government and what individual states would like to see occur as well.
Both of these issues mean that we are seeing many segmented markets take shape in their own unique ways. This could be a positive for some investors, but for others, it could mean less stability. However you look at it, the good news is that marijuana stocks are here to stay. And with so many different pot stocks to watch, finding a few with some real promise shouldn't be too difficult.
This Pot Stock Takes Over The Pharmaceutical Industry
GW Pharmaceuticals (GWPH Stock Report) is one of the leading pharmaceutical pot stocks working out of the industry. The company has the claim to fame of having the first drug approved by the FDA to utilize cannabis compounds. The drug, known as Epidiolex was created for specific conditions and seizure disorders. With this drug being widely regarded as a lifesaver for those who need it, the company has not had as much success with its other substances.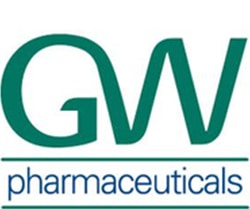 But, as a key player in the alternative side of pot stocks, the company has quite a bit to offer. Interestingly enough, GW Pharmaceuticals happens to be less of a volatile pot stock than most others due to the fact that it is not a pure-play cannabis company. With that in mind, the company does still remains relatively volatile as a large pot stock.
An MSO Pot Stock With A Lot of Potential
Curaleaf Holdings (CURLF Stock Report) (CURA) is another leading pot stock in the market. The company operates as an MSO or multi-state operator which means that it owns dispensaries in various states around the U.S. The company has been working off of two large acquisitions that are currently still up in the air.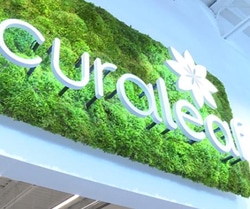 If these go through, it would allow Curaleaf to open as many as 131 dispensaries around the U.S. This would easily make it one of if not the largest MSO in the nation. But, with these acquisitions still pending, the company only remains a pot stock to watch at the current point in time. Moving forward, it does look like there is quite a bit of potential with Curaleaf Holdings.
---
MAPH Enterprises, LLC | (305) 414-0128 | 1501 Venera Ave, Coral Gables, FL 33146 | new@marijuanastocks.com