With such a large range of pot stocks to watch, it can be difficult to deduce just a few to keep a closer eye on. But, with how easy access to information is, finding the right marijuana stock can be a much easier process. The first step to finding a company in the industry is to identify which area of the market one wants to invest in. Within this, there are several key sub-sectors to the cannabis market that all offer different types of investors, different exposure levels to the industry.
[Read More]
The two most prominent as far as U.S. investors are currently concerned with are MSO pot stocks and the extraction service providers. These two types of business have only come into fame in the past year or so as regulations have become increasingly laxer. With them being a part of new areas of pot stocks, these two sectors should be considered to be quite volatile alongside the rest of the industry.
But, if you have any experience with pot stocks, you know that this is something that is to be expected. This should serve as a guideline for where to begin looking to find the right pot stock to watch. It is worth noting that there are certain areas of the industry that do offer lower levels of volatility than the rest. For investors looking for the long term, this may be the right choice.
This Pot Stock is A Canadian Cannabis Grower
OrganiGram Holdings (OGI Stock Report) is an interesting pot stock and one that has made quite a few headlines in the past year or so. The company is on of only a handful of large public pot stocks to be able to report an operating profit, albeit low at that. The company stated that it has net sales of around $24 million for its third fiscal quarter.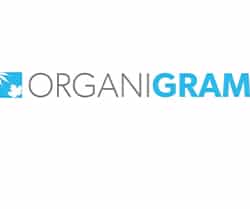 With this, it should be able to move further into the Canadian cannabis growth market as cultivation and processing are its key backbones. The company is also working to up the amount of cannabis that it can produce per square foot. With this in mind, it does remain an interesting pot stock to watch in the long term.
Another Alternative Pot Stock to Watch
KushCo Holdings (KSHB Stock Report) is a quite well-known alternative pot stock and for good reason. The company built its business off of producing packaging and marketing solutions for cannabis products. With this, it soon turned to produce many different products needed around the industry on both the industrial and consumer levels. With this, the company is able to have quite a broad spectrum of reach around the cannabis industry.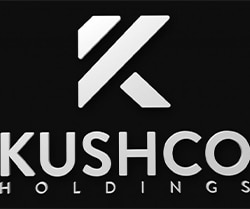 Headed out of California, KushCo also has excellent exposure to one of the largest marijuana markets in the world. The company has seen some heavy volatility in its stock price but this is to be expected as mentioned above. All things considered, KushCo continues to be a key pot stock to watch moving forward.
---
MAPH Enterprises, LLC | (305) 414-0128 | 1501 Venera Ave, Coral Gables, FL 33146 | new@marijuanastocks.com