Will These Marijuana Stocks Have An Uptick In Trading This Year?
Currently, the United States is the dominant player for marijuana stocks in addition to all things cannabis. During the start of 2020, there were many ups and downs but the back half of the year has shown great promise. As of late most of the top marijuana stocks have been on a rally. Yet there is no time frame on how long this momentum will last as some suggest the long term is best for cannabis stocks. In 2020 we not only had 5 new states that legalized cannabis we also had Canada roll out cannabis 2.0.
For those who don't know cannabis 2.0 is when Canada decided to legalize all types of cannabis derivative products. As it stands The U.S has a total of 35 states with some form of cannabis legislation.
[Read More]
In the U.S cannabis market, proper cannabis legislation is what will ultimately determine the growth of the industry. Outside of pure plat marijuana stocks, MSO or multi-state operator pot stocks continue to draw investor's attention as potential marijuana stocks to buy. The reason behind this is because there is a better chance of making better returns in a shorter period of time. As the cannabis industry gets ready for the new year investors should always be aware of what marijuana stocks to watch that may add value to one's portfolio. With proper due diligence and a clear understanding of what you like to invest in looking for the best marijuana stocks to buy may be easier than some think.
Are These The Best Marijuana Stocks For Your Portfolio
Indus Holdings, Inc. (INDXF Stock Report)
MariMed Inc. (MRMD Stock Report)
Top Pot Stock Watch Right Now In The Cannabis Industry: Indus Holdings, Inc. (INDXF)
Indus Holdings, Inc. is one marijuana stock to watch that has been seeing better gains in the back half of 2020. Indus Holdings was founded back in 2014. The company is vertically integrated and works with cultivation and processing and the extraction of cannabis products as well the marketing and branding. For the better half of 2020 INDXF stock has been trading well in the market. Although down from previous highs INDXF stock has sustained profitability most of 2020.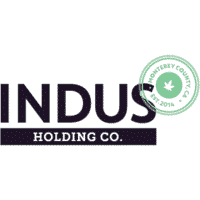 From the end of October to November 30th, INDXF stock shot up by over 25%. What this shows is even a less popular cannabis stock can present a good amount of value to your portfolio. During the month of November, INDXF continued this momentum with a 16% uptick in trading. However, as mentioned before INDXF stock is down from previous highs INDX over the last week has still proven to post more gains. From December 21st to December 28th INDXF had a 25% spike in trading. With Indus Holdings moving back up in the market hopes remain high for this cannabis stock.
As things, continue to fare for the company 2021 may hold more value for this marijuana stock to watch.
Top Pot Stock Watch Right Now In The Cannabis Industry: MariMed Inc. (MRMD)
MariMed Inc. is a marijuana stock that has certainly seen better days. For most of 2020 MRMD stock has been trading down or sideways. Now although down from highs back at the start of 2020 small gains have been made along the way. If you happen to purchase MRMD stock back on November 4th and sold on the 24th you would have made close to a 42% gain off your investment. Now if you go back and look at the share price of MRMD stock from November 11th to the last day in November MRMD stock saw a massive 200% increase in trading. Currently, MRMD is down from previous highs but that hasn't stopped this marijuana stock from building more momentum. From December 11th to the 28th MRMD stock saw a 50% uptick in trading.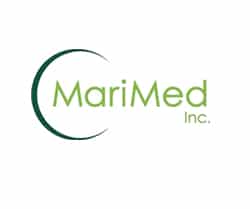 Even with the company not performing as well as it did its previous year MariMed Inc. is working to leverage any momentum to sustain profitability in the market. Currently, MariMed Inc. positioning its self to be a key payer in the Northeastern cannabis market specifically in Massachusetts. Recently the company introduced a new product line of the World-Famous 'Tikun Olam' cannabis products into Massachusetts Market.
This is a big move for not just the company but the Northeastern cannabis market. The ability to introduce new cannabis products into a new market allows a company like MariMed Inc to become a dominant payer in a less saturated market. With the new year approaching many cannabis companies are making sure all things are in order business-wise. This being done so any obstacles that may occur the way are easier to deal with especially in the MORE Act passes the senate. For now, the company is doing what they can to show they are marijuana stock to watch in 2021.
---
MAPH Enterprises, LLC | (305) 414-0128 | 1501 Venera Ave, Coral Gables, FL 33146 | new@marijuanastocks.com