Marijuana Stocks have been quite heavily dominated by the cannabis companies that grow the raw substance for some time now. Over the course of the past several months, we have seen the growth in this Pot Stock side of the sector skyrocket, allowing values to reach closer toward their potential. Additionally, we have seen the Marijuana Stocks market become the friendliest it has ever been to new cannabis investors which have helped to bring in a whole new slew of capital into the industry. All in all, marijuana stocks look as though there is no end in sight.
The Green Organic Dutchman (TGODF) (TGOD) is considered to be one of the largest high-quality growers in the Canadian marketplace. The company has been working to move into several abroad markets such as those of Europe, the Caribbean, and Latin America. The majority of their focus has been based in producing large quantities of cannabis for sale on the Canadian landscape. Recently, they announced that they have a planned capacity of as much as 219,000 kilograms of cannabis and are in the process of building an almost 1.7 million square foot cultivation and processing facility.
The company stated recently as well that they have received a production license to produce oils in a new state of the art CO2 extraction system. This new system should help them to be able to produce high quality, environmentally friendly cannabis oils that are also organic. This process is highly controlled and the company states that "The result of this specialized extraction process is a precisely concentrated, aromatic golden-brown oil that is as close to the original plant composition as can be achieved. TGOD's premium cannabis products, including its cannabis oils, are certified organic by ProCert and its innovative growing process is certified organic."
Brian Athaide, the CEO of The Green Organic Dutchman stated that "we are pleased to offer TGOD's medical patients access to new premium certified organic cannabis oils. In addition, this step will assist TGOD in transforming our premium quality organic raw material into a variety go higher-margin cannabis products which is core to our business plan, providing us with the opportunity to bring market innovative and novel products, including beverages and edibles, once regulations permit." All in all, The Green Organic Dutchman seems like they have a large amount of opportunity going for them.
OrganiGram Holdings (NASDAQOTH:OGRMF) is another one of the large producers of cannabis currently working in the Canadian world of weed. The company has as much as 500,000 square feet of grow space which is quite unparalleled and has helped to bring them into the top ten list for growers in the nation.
One of the main parts of this is due to their three-tiered growing system that allows them to maximize the amount of weed they're able to grow in a given space. OrganiGram Holdings continues to represent themselves as one of the largest growers of marijuana in the whole of the industry.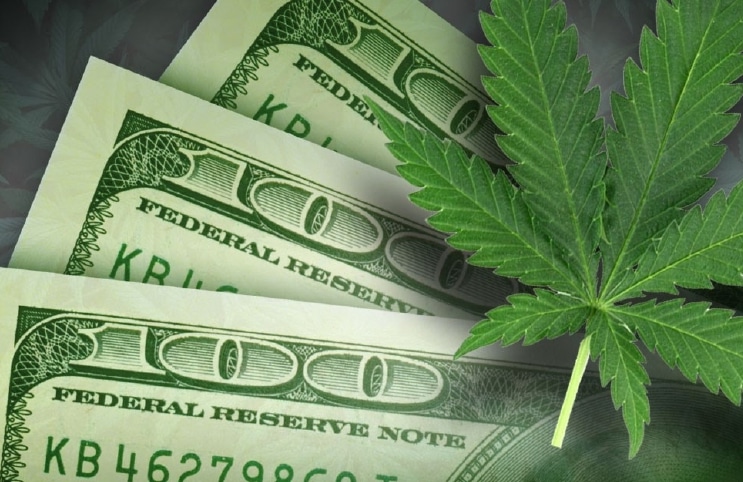 Pursuant to an agreement between an affiliate of MAPH Enterprises, LLC (owners of MarijuanaStocks.com), Midam Ventures LLC and The Green Organic Dutchman, Midam is being paid $20,000 per month for a period beginning July 30, 2018, and ending July 30, 2019. We may buy or sell additional shares of (TGODF/TGOD) in the open market at any time, including before, during or after the Website and Information, to provide public dissemination of favorable Information about The Green Organic Dutchman. The principles of MAPH participated in the IPO for The Green Organic Dutchman Holdings, Ltd. (TGOD) & own a collective 193,797 free trading shares & 9,725 warrants. The principals of MAPH intend to sell their positions in (TGOD) for profit. MAPH nor any of its principals have been compensated for any material related to (TGOD). As of November 13, 2018 a member of MAPH Enterprises LLC holds freely trading 231,300 shares and 150,000 warrants of The Green Organic Dutchman (TGODF) purchased in the open market. These may be sold at any point. This disclaimer will be updated at such time.
---
MAPH Enterprises, LLC | (305) 414-0128 | 1501 Venera Ave, Coral Gables, FL 33146 | new@marijuanastocks.com