Cannabis For Medical Use In 2021
Cannabis has now been established for medical use on a global scale. In 2020 leaders at the U.N. voted to take marijuana off the dangerous drug list and place it on a list for medical purposes. Since marijuana stocks have companies that are tied to this aspect of cannabis use, they could become very successful in the future.  At the present time, the less controversial component in cannabis CBD has little intoxicating properties.
Patients report that CBD dominant strains have little effect if any when it comes to any alteration of consciousness.  In addition, Doctors all over the world have found cannabis has many purposes when it comes to medical use. Some of the benefits doctors and patients have found cannabis helps with are insomnia, anxiety, spasticity, and pain from conditions like epilepsy. In particular, one form of epilepsy called Dravet syndrome responds dramatically to CBD.
Another important ailment CBD appears to ease is the pain from multiple sclerosis and nerve pain in general. Currently, marijuana has found its use with chronic pain patients in the U.S. and is much safer than the opiates now in use to deal with this ailment. Additionally, CBD is much less addictive than opiates and is pretty much impossible to overdose from.
New Purpose For Medical Marijuana
Marijuana has also been said to be a good muscle relaxant and patients say it has the ability to lessen tremors caused by Parkinson's disease. Another use for cannabis has been to manage nausea and weight loss and it can also in use to treat glaucoma. Studies have also found marijuana has promising results in its use for PTSD in veterans returning from combat zones. As research becomes more prevalent into the uses of marijuana as a medicine new uses will come into play.
Currently, there are a growing number of cannabis-based drugs that are available on the market. The FDA has approved a few for medical purposes and they have begun to gain traction in the medical field as alternatives to other pain killers. While some of these cannabis stocks are not as well-known as the MSO pot stocks in the sector, they do have potential for gains. For the purpose of discovering these medical marijuana plays let's take a look at 2 CBD marijuana stocks that could have potential in 2021.
Read More
Marijuana Stocks To Watch:
GW Pharmaceuticals plc (NASDAQ: GWPH)
Charlotte's Web Holdings, Inc. (OTC: CWBHF)
GW Pharmaceuticals plc is a world leader in the science, development, and commercialization of cannabinoid prescription medicines. Currently, the company's lead product Epidiolex has grown in popularity for use in the U.S. for the treatment of seizures. In detail, the drug is used for treatment in patients with Lennox-Gastaut syndrome, Dravet syndrome, or tuberous sclerosis complex.  At the present time, Epidiolex is one of the first cannabis-based drugs to gain FDA approval in the U.S. and also received approval from the European Union.
On January 11th GW Pharm released Q4 preliminary full-year 2020 results.  In detail, the company saw net product sales of about $148 million for Q4 and approximately $510 million for the full year.  Epidiolex sales make up the bulk of GW Pharms revenue and increased by 70% in 2020. In total Epidiolex net product sales are on the path to total $144 million with $129 million in the U.S. and $15 million outside the U.S. Currently, Epidiolex continues to drive sales in the U.S. and Europe. Another drug GW Pharms has in the pipeline is Nabiximols that is currently going through MS spasticity trials in 2021.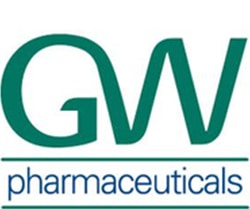 GWPH Stock Performance
GWPH stock is up 24.66% year-to-date and has a 52-week high of $162.87 in January of 2021. As one of the only marijuana companies with an FDA-approved drug that is currently finding success in the market GWPH stock has potential this year.  At the present time, analysts at CNN Business are giving GWPH stock a 12-month median price target of $181.50. In fact, this would be a 26.16% gain from current levels. On February 1st GWPH closed the day at $143.87 per share and was down 5.50% for the trading session. For this reason, GWPH stock could be a top medical marijuana stock to invest in for 2021.
[Read More]  3 Marijuana Stocks To Watch In February
Charlotte's Web Holdings, Inc.
Charlotte's Web Holdings, Inc. is one of the market leaders in hemp CBD wellness products. The company's premium quality products are made with hemp genetics that is American farm-grown and manufactured into hemp extracts. Currently, Charlotte's Web is the number one CBD brand in the U.S. and is distributing through more than 22,000 retail locations. Recently on January 12th Charlotte's Web announced it was granted U.S. patents for its hemp genetics by the U.S. Patents and Trademark office.
At the present time, Charlottes Web product categories include CBD oil tinctures, CBD gummies, CBD capsules, CBD topical creams and lotions, and CBD products for dogs. In addition to becoming the number one CBD provider in the U.S. Charlotte's Web has also expanded globally. In detail, the company has expanded into Israel through a strategic alliance with InterCure. InterCure owns Israel's largest medical cannabis producer Cannoc Ltd.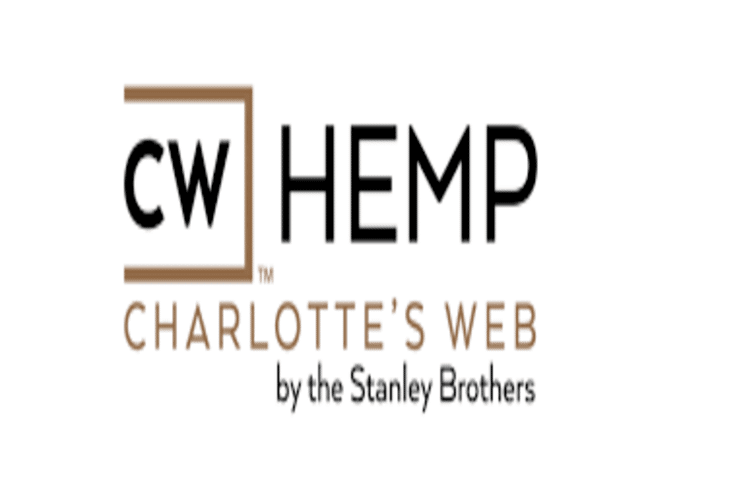 CWBHF Stock Performance
CWBHF stock is up 23.02% since the start of 2021. The stock has a 52-week high of $7.49 in trading in February of 2020. Currently CWBHF stock closed trading on February 1st at $4.06 staying relatively flat to start the month. At the present time, analysts at TipRanks has given CWBHF stock a 12-month price target of $5.35 per share. I fact this would be a 31.77% gain from current levels. With this in mind, CWBHF stock is a top CBD cannabis stock to watch in 2021.
[Read More]  Making A Watchlist Of Top Marijuana Stocks For February 2021? 2 Of The Best Cannabis Stocks Right Now
---
MAPH Enterprises, LLC | (305) 414-0128 | 1501 Venera Ave, Coral Gables, FL 33146 | new@marijuanastocks.com