It is quite well known that the majority of the cannabis market has been dominated by companies that grow the substance. During the course of the past few years, many companies operating in the ancillary market have been able to see success off of the growing marijuana market. Ancillary companies cover everything from packaging and real estate all the way to online and digital services. All in all, it seems that the broadness of the companies involved in this area of the market has shown that there is a bright future ahead for marijuana stocks.
Leafbuyer Technologies, Inc. (LBUY) is one of the leading online platforms for everything having to do with where to purchase cannabis and what the best deals are to do so. The company has been working across the board to begin bringing in new customers from around the various states that they operate in. The company has also been working to increase the amount of loyalty programs that they offer which has been another way to increase customer acquisition and retention.
Recently, Leafbuyer Technologies announced that they have opened a new office in Los Angeles, which will serve as a satellite office for the Western states that they currently operate within. These states include California, Washington, Oregon, Arizona, and Nevada. The new office should allow them to have a better grasp on not only the customers they are reaching but potential future plans as they work to move into other markets across the U.S.
The company has stated that they have plans to move into the Midwestern cannabis market as well as some Eastern states such as Oklahoma, Michigan, Maryland, Massachusetts and more. Kurt Rossner, CEO of Leafbuyer Technologies stated that "California is now a mature recreational and medical cannabis market, which makes this the opportune time to establish a secondary operation in the Southern part of this industry-leading state."
They have also been working to build out the leadership that they have in the California side of the market including sales-centric operations within Los Angeles itself. As Leafbuyer Technologies continues to work on building out these new sides of the market, they remain an interesting company to keep a close eye on for the future of cannabis overall.
Scotts Miracle-Gro (NYSE:SMG) is another company that operates within the ancillary market on cannabis. The company has been working with their subsidiary Hawthorne Gardening to produce tailored lines of hydroponic grow solutions aimed at the budding cannabis market. In their first fiscal quarter of the year, Hawthorne Gardening accounted for as much as 47% of the company's total revenue.
This just goes to show the amount of potential that lies in the hydroponic cannabis growing business. With so many states in the U.S. working to legalize cannabis along with the 33 or so that have already done so, it seems as though Scotts Miracle-Gro and their subsidiary Hawthorne Gardening, is poised to continue benefiting off of the overall growth of the sector.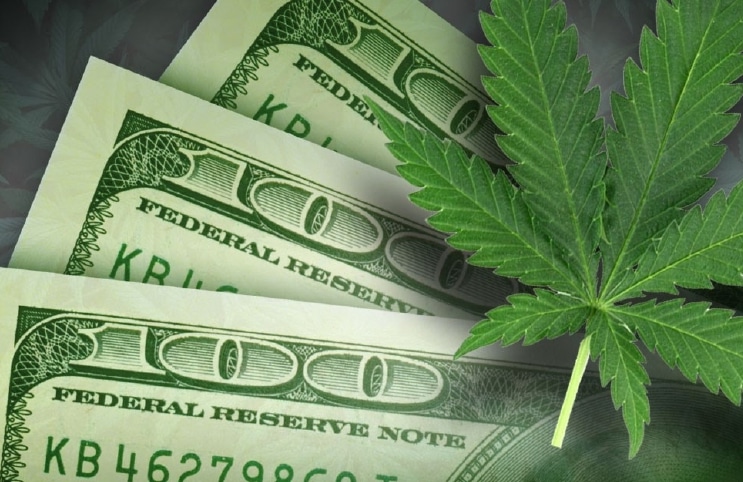 Pursuant to an agreement between an affiliate of MAPH Enterprises, LLC (owners of MarijuanaStocks.com), Midam Ventures LLC and Leafbuyer Technologies Inc., Midam is being paid $50,000 for a period of 30 days beginning November 1, 2018, and ending November 30, 2018. Midam has been paid an additional $50,000 and 40,000 common restricted shares of Leafbuyer Technologies, Inc. extending the contract another 30 days ending December 31, 2018. Midam has been compensated an additional $50,000 by Leafbuyer Technologies and has extended its period of coverage to January 31, 2019. Midam has been compensated an additional $50,000 by Leafbuyer Technologies and has extended its period of coverage to March 1, 2019. Midam has been compensated an additional $50,000 by Leafbuyer Technologies and has extended its period of coverage to April 1, 2019. Midam has been compensated an additional $100,000 by Leafbuyer Technologies for a period of coverage from April 12, 2019 to June 12, 2019. We owned 77,000 shares of Leafbuyer Technologies. We may buy or sell additional shares of (LBUY) in the open market at any time (as of 3/29/2019) Midam Ventures no longer owns 77,000 shares of LBUY), including before, during or after the Website and Information, to provide public dissemination of favorable Information about Leafbuyer Technologies Inc.