Marijuana Stocks In 2020
As the stock market soars in November and leading marijuana stocks gain more momentum investors have much to be thankful for. In general, 2020 has been a game-changer in many ways for the cannabis industry. From becoming an essential product during the pandemic to the expansion of legalization on the state level, the cannabis industry continues its growth. In fact, many top-performing marijuana stocks have reached record highs in the market and have the potential to keep climbing. Generally, U.S marijuana stocks like Green Thumb Industries Inc. (GTBIF Stock Report) have had a phenomenal year announcing record revenue earnings in Q3 of 2020. In reality, many top cannabis companies have also seen an increase in revenue growth during the 3rd quarter. In turn, this has given many pot stocks to buy a boost in the share price.
[Read More]
Another area of the cannabis sector that's benefiting from the November election and current market enthusiasm is Canadian cannabis stocks. Companies like Canopy Growth Corp. (CGC Stock Report) have also seen significant gains this month and are also reporting better than expected earnings in Q3. Generally, most Canadian cannabis companies experienced revenue growth in Q3 2020. This is showing the market is gaining momentum in the latter part of 2020. In essence, this due to the derivatives market-making headway after a rough start because of Covid-19.
Cannabis Stocks And Growth Potential
In reality, the cannabis industry has many different options for investors to choose from. For example, cannabis investors can buy into pure-play marijuana companies that are directly in contact with the cannabis plant. These companies are usually vertically integrated and handle the plant from seed to sale. Although these companies give investors a straightforward investment into the industry these marijuana stocks are known to be the most volatile in the market. As an investor, if you're looking for a more stable investment, there are marijuana stocks not directly related to cannabis that is growing alongside the industry. For example, ancillary marijuana stocks like GrowGeneration Inc. (GRWG Stock Report) have had steady growth as a company and a stock gaining over 700% in market value for 2020.
As a matter of fact, marijuana stocks have been an area in the market that has given investors a solid return on investment. And with 2021 looking like it could be the year the cannabis industry is federally legal in the U.S. the sector could see massive gains. For the purpose of finding cannabis stocks to watch with growth potential for 2021 let's look at 2 marijuana stocks that could have more upside to end the year.
Cannabis Stock To Watch: Columbia Care Inc.
Columbia Care Inc. (CCHWF Stock Report) is one of the largest and experienced cannabis providers in the U.S. In detail, the company operates 76 dispensaries and 24 cultivation and manufacturing facilities across 18 U.S. jurisdictions. As one of the original providers of cannabis in the states Columbia Care has more than 4 million transactions since 2012. Recently the company announced it won a processing license from the West Virginia Office of Medical Cannabis. With this, the company can expand its operations into the state. In fact, Columbia care is the only publicly-traded company to be granted both cultivation and processing licenses in West Virginia. In addition, the company announced a record 3rd quarter revenue of $54 million an increase of 64% sequentially and 145% year over year. Also, the company has adjusted gross profits of $21 million an increase of 78% quarter over quarter and 300% compared to 2019.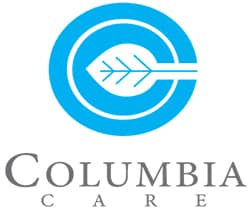 This week in November CCHWF stock has seen gains in the market after the company was named one of New York Business's fastest-growing companies. Currently trading at $4.14 the stock has a YTD high of $5.30 a share. Recently analysts have given CCHWF stock a median price target of $6.08 an increase of over 46% from current levels. The stock is up over 66% year to date and Columbia Care has possible growth potential for 2021. For this reason, CCHWF stock is cannabis stock to watch for 2021.
Cannabis Stock To Watch: Tilray, Inc.
Tilray, Inc. (TLRY Stock Report) is a global pioneer in the research, cultivation, production, and distribution of medical cannabis. The company was the first licensed producer of medical cannabis in the world and operates on five continents. As the pioneer of the medicinal cannabis industry, the company has had its share of struggle. Recently Tilray delivered 3rd quarter 2020 earnings with total revenue of $51.4 million which was the same as 2019. In addition, Tilray is showing annualized savings of about $55 million which will be achieved by Q4. Also, the company managed to cut losses to $2.3 million versus a net loss of $36.4 million in Q3 of 2019. In reality, these figures demonstrate progress for Tilray and show the company is moving towards future success.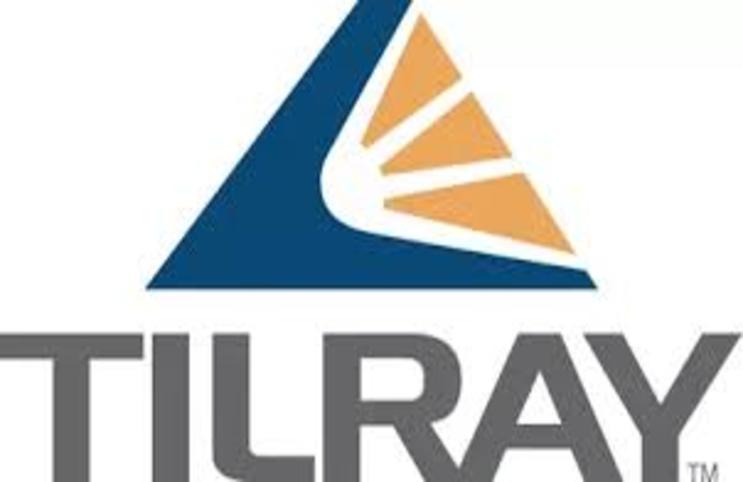 [Read More]
TLRY stock is currently trading around the $7.50 range with a high YTD of $22.95. Truthfully the stock has only recovered some of its losses from the crash in March. TLRY stock has analysts giving a price target of $9.00 which represents an increase of over 20% from current levels. In essence, with the stock still down over 50% year to date it could have more upside going into 2021. With this in mind, TLRY is a Canadian cannabis stock to watch for the end of 2020.
---
MAPH Enterprises, LLC | (305) 414-0128 | 1501 Venera Ave, Coral Gables, FL 33146 | new@marijuanastocks.com