U.S. Cannabis Industry Growth In 2020
As December begins and an eventful 2020 year comes to an end, marijuana stocks continue to rally in the market. For the month of November, the cannabis stock sector has seen substantial gains, especially in the last couple of months. In fact, the American cannabis operator index gained 40% in November alone and December has continued to give gains. But it's important to remember that although the sector is performing well, historically marijuana stocks are known for market volatility. In general, volatility is more prevalent in the pure-play pot stocks in both the U.S. and Canadian sectors and should be considered before investing in a pot stock to watch.
[Read More]
But with so many different companies it could become confusing for new investors to pick the best marijuana stocks to buy for their portfolio. Given that there are many companies currently performing well some investors choose to invest in a number of different companies to gain exposure to the industry. Indeed, this can be a good strategy as cannabis companies can have different growth rates and market value any given year. Even though investing in different companies in the same sector is often done by investors sometimes it can make things difficult to keep track of. Recently many more new investors are changing their focus from individual cannabis stocks to investing in exchange trading funds or cannabis ETFs.
What Are ETFs And How Do You Invest?
In general, ETFs are a way to diversify your investment portfolio and gain exposure to more than one company in a particular market sector. Actually, ETFs are made up of a collection of stocks, commodities, bonds, and other investment types. Usually, shares of ETFs are available on the open market and can be traded like a regular company share. In particular marijuana ETFs currently present an investment opportunity in one of the fastest-growing industries in the United States and abroad. For the purpose of simplifying entry into the marijuana stocks and the cannabis industry let's look at the top marijuana stock ETFs in 2020.
Best Marijuana ETFs In 2020 #1: YOLO ETF
AdvisorShares Pure Cannabis ETF (YOLO ETF Report) is a long-term capital appreciation by investing in cannabis equity securities. The ETF holds both foreign and domestic companies with a primary focus on U.S. and Canadian marijuana securities. In general, the fund's top three holdings include Village Farms International Inc. (VFF Stock Report), Innovative Industrial Properties Inc. (IIPR Stock Report), and GrowGeneration Corp. (GRWG Stock Report). Yolo ETF has performed well in 2020 gaining over 40% in market value. The ETF provides investors with an annual dividend yield of 4.24% and has $107 million of assets under its management. The YOLO ETF has holdings that are well-positioned to grow with the cannabis industry in the next five years. For this reason, YOLO ETF is a possible way to gain exposure to the marijuana sector in 2021.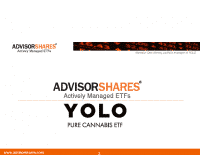 Best Marijuana ETFs In 2020 #2: MSOS ETF
AdvisorShares Pure US Cannabis ETF (MSOS ETF Report) is the sister fund to YOLO ETF, but the difference is MSOS is focusing on delivering exposure solely to American cannabis companies. In general, this includes MSOs and other U.S. companies directly involved in the legal production of cannabis. In detail, some of the ETF's top holdings are Curaleaf Holdings Inc (CURLF Stock Report), Trulieve Cannabis (TCNNF Stock Report), Cresco Labs Inc. (CRLBF Stock Report), and Green Thumb Industries Inc. (GTBIF Stock Report). Although the ETF currently has less than $35 million in net assets, it's positioning itself for exposure to growth in the U.S. cannabis industry. MSOS ETF has seen gains and analysts are predicting to see over 550% growth in the next five years. Because of this MSOS ETF is on the radar for U.S. cannabis industry plays.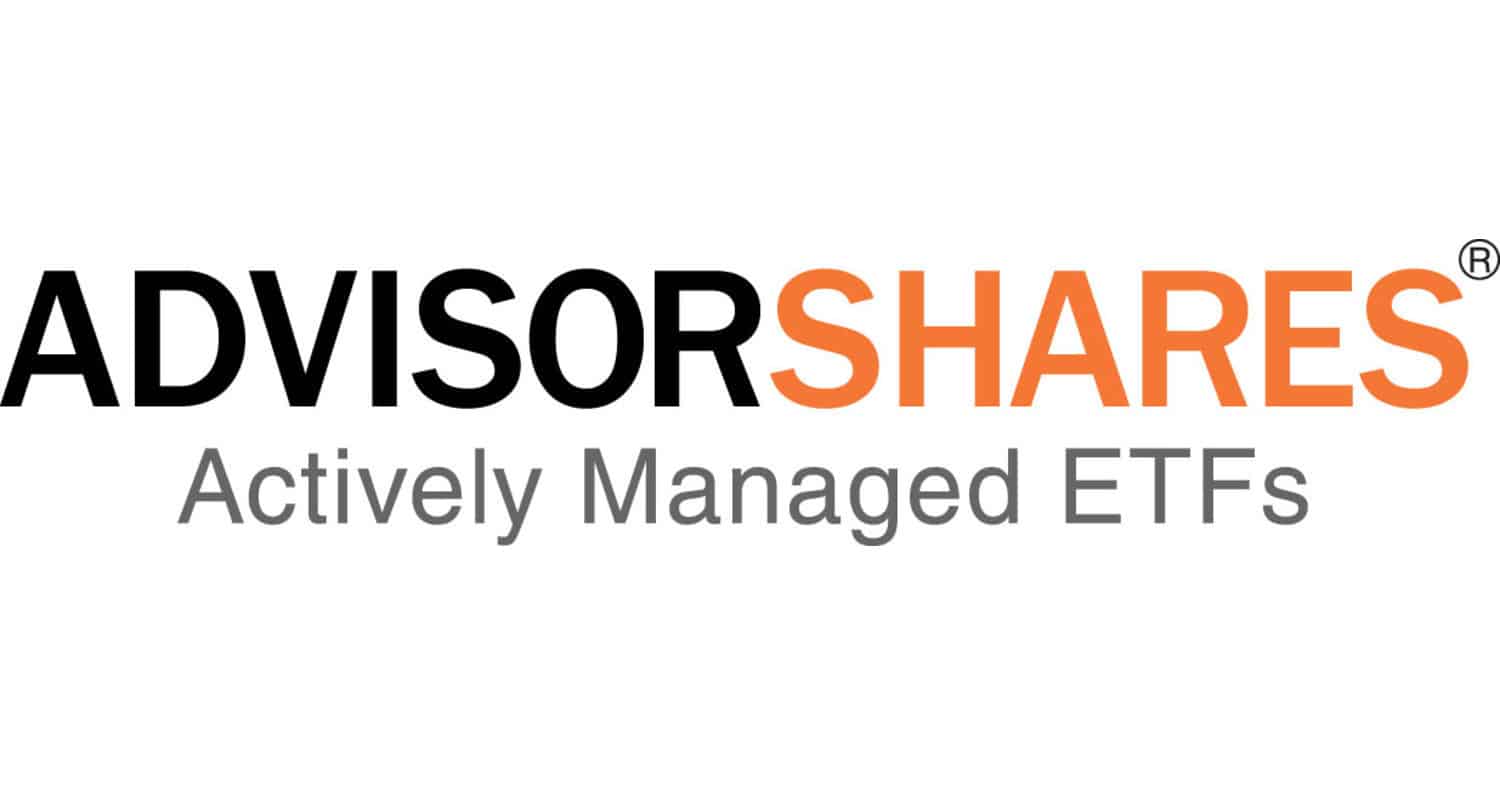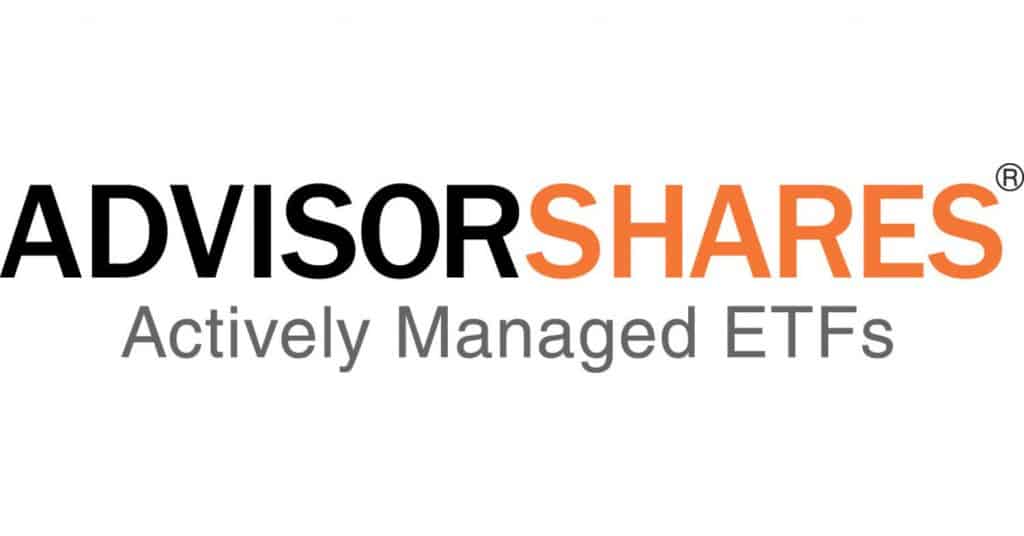 Best Marijuana ETFs In 2020 #3: TOKE ETF
Cambria Cannabis ETF (TOKE ETF Report) is an ETF that has its majority of holdings from the Canadian cannabis companies. In fact, the ETF Canadian companies make up more than 60% of its total assets. In detail, some of the majority holdings are GW Pharmaceuticals (GWPH Stock Report), Aphria Inc. (APHA Stock Report), The Scott Miracle Grow Corp. (SMG Stock Report), and Constellation Brands Inc (STZ Stock Report). Currently, TOKE ETF has seen significant gains since the beginning of November. In detail, the ETF has almost reached its 52-week high of $16.67 ending today's trading at $15.55 at the close. In addition, TOKE ETF provides an annual dividend yield of 7.12%.


As current market conditions become favorable for the cannabis industry to grow, marijuana ETFs present investment into the sector. As the House passes the MORE Act today and the U.N also passes legislation that benefits cannabis this week.  ETFs could be an option for long-term investment into the marijuana industry for 2021.
[Read More]
Do These Marijuana Stocks Have Growth Potential In 2021
Are These Marijuana Stocks A Good Investment? 2 Pot Stocks To Watch Under $1
---
MAPH Enterprises, LLC | (305) 414-0128 | 1501 Venera Ave, Coral Gables, FL 33146 | new@marijuanastocks.com