What Do You Know About These Marijuana Stocks?
When looking for other marijuana stocks to buy at times other potential plays go unnoticed. This can be for a few reasons maybe not enough news or momentum to draw attention. However, pot stocks that are less known may be a potential sleeping giant. Most times investors focus on the top marijuana stocks in the cannabis industry. What this does is draw attention away from the less popular marijuana stocks which may actually be a good opportunity. For example, if people are focused on top pot stocks like Green Thumb Industries Inc. (GTBIF Stock Report) and Sundial Growers Inc. (SNDL Stock Report) it leaves room to find other marijuana stocks before they break out.
[Read More]
A different approach when looking for marijuana stocks to buy is finding cannabis companies that have good entry points. Now just because a stock has a low share price doesn't mean its destin to breakout. What I mean is you need to make sure that the low-priced stock you want has a solid foundation to its business. For instance, if the company does not post news or reports bad earnings the chances of seeing it rise are not good. However, some pot stocks with good entry points along with good business operations in my opinion have a good chance of breaking out. Below we will talk about 2 marijuana stocks to watch with promising growth potential.
Pot Stocks To Watch This Month
MariMed Inc. (MRMD Stock Report)
Harborside Inc. (HBORF Stock Report)
Do You Know About This Marijuana Stock: MariMed Inc. (MRMD)
MariMed Inc. holds an interesting place in the marijuana stocks world as a leading MSO that may not get enough attention. The company runs a seed to sale operation for various facilities. MariMed's goal is to develop and improve the health and wellness niche through the use of CBD and THC products. Currently, MariMed has 13 cannabis licenses for customers spread across 6 states. And with the House soon to vote on nationwide cannabis reform that number may soon grow. This multi-state operator as mentioned above holds a valuable place in the industry because of the company's ability to operate in different markets.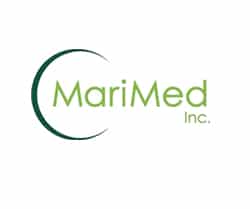 Going back to the topic of finding cannabis stocks to buy with a proper business structure and financials MariMed fits that description. In the company's 2020 Q3 results they reported record-breaking earnings. The company generated $13.5 million in Q3 from core cannabis revenue which is a 220% increase in comparison to $4.2 million in Q3 2019. In addition to this, the company's core cannabis business made a gross profit of $8.7 million which is an increase 221% from Q3 of 2019. For the month of November, MRMD stock is up 258%. With much momentum behind the company, December may bring more gains for this marijuana stock to watch.
Do You Know About This Marijuana Stock: Harborside Inc. (HBORF)
Harborside Inc. is one of the first legal medical dispensaries to make its way in the California market. Harborside was started back in 2006 by its two founding members dress wedding and long-time cannabis activist Steve DeAngel. What some may not know is that Harborside was one of the first six medical cannabis licenses granted in the United States. Since that time the company has evolved into a fully integrated company. Meaning the Harborside team handles everything from, cultivation, processing manufacturing, and retail distribution.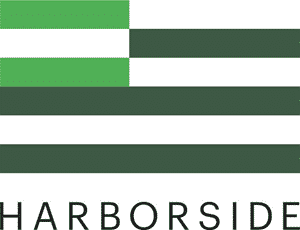 Since going public back in May of 2019 HBORF stock has caught a wave of momentum. Traded on the Canadian Securities Exchange ("CSE") HBORF stock since going public is up over 350%. This increase shows you that growth potential exists for other pot stocks some might not notice as much as the bigger players. In recent news, Harborside announced the results of the annual general meeting. Those who have a stake in the company approved the re-appointment of MNP LLP as the auditor of the Company, Harborside's Equity Incentive Plan. In addition to an exceptional solution to green light specific housekeeping amendments to the articles of the Corporation.
"On behalf of the entire Board, I'd like to thank our shareholders for their overwhelming support and for placing their trust in us to lead Harborside through its next phase of growth," said Matthew K. Hawkins, Chairman of Harborside. "With a strengthened leadership team in place, we will work together to leverage our high-quality products and brands to accelerate our momentum and drive strong shareholder value. I look forward to updating you as we execute on the opportunity ahead."
The Future Of Harborside Inc.
Harborside over the last decade has shown true innovation in adapting to changes the cannabis industry has brought. Being one of the original leaders for legal cannabis the company holds merit for future cannabis companies. As this old-time player pushes forward 2021 may bring some more momentum for this marijuana stock to watch
---
MAPH Enterprises, LLC | (305) 414-0128 | 1501 Venera Ave, Coral Gables, FL 33146 | new@marijuanastocks.com