Are You Watching These Top Marijuana Stocks?
During the month of November, many of the top marijuana stocks saw an increase in trading. In fact, most of the cannabis industry from cannabis stocks to retail saw a surge in momentum. Cannabis stocks like Sundial Growers Inc. (SNDL Stock Report) are up 362% for November and look to continue this momentum as more things progress with the cannabis industry. Other marijuana stocks such as Marimed Inc. (MRMD Stock Report) saw substantial during the same time with an increase of over 200%. Now many may be baffled by these gains and may chalk it up to speculation. Yet that may be true other factors for the month of November may have played a part in the increase of market momentum.
[Read More]
Although most times pot stocks trade-off of speculation there was a lot going on in November. Let's recap a bit to understand where this momentum could have came from. First, we had the presidential election which certainly caused an uptick for most of the market and not just marijuana stocks. In addition to the election, many pot stocks posted better than expected Q3 reports with some cannabis companies posting record-breaking earnings. This part may be in conjunction with trading off of speculation due to the fact you don't what company will report. Yet you hope it's positive enough to cause an uptick in the market. Last would be the fact that this weed the UN and the House of Representatives will vote of nationwide cannabis reform. So, keeping this in mind we will go over 2 pot stocks to watch that displayed solid movement during this time.
Top Marijuana Stocks To Watch
Innovative Industrial Properties, Inc. (IIPR Stock Report)
TerrAscend Corp. (TRSSF Stock Report)
Pot Stocks To Watch This Month: Innovative Industrial Properties, Inc. (IIPR)
When it comes to marijuana real estate Innovative Industrial Properties, Inc. is usually the first pot stock that comes to mind. For those that don't IIPR is a Real estate investment trust or REIT for short. The purpose of REIT is to own and control income-producing real estate. However, with Innovative, they lease out properties that are used for the cultivation and processing of cannabis. Currently, IIPR is one of only a few REITS in the cannabis industry. In the middle of November, the company announced it will be extending its long-term real estate partnership with Kings Garden. With the continuing this venture both companies have acquired a new California property. What this new Southern California property, will provide is roughly 192,000 square feet of industrial space. Which will most likely be leased out as a licensed cannabis cultivation and distribution facility.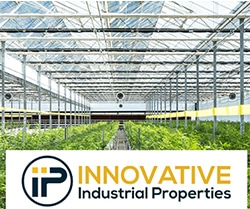 "Kings Garden is one of the preeminent operators in California, and has pioneered industry best practices to develop the highest quality and consistency in its cannabis products," said Paul Smithers, President and Chief Executive Officer of IIP. "We are thrilled to expand our long-term real estate partnership and support Kings Garden in significantly enhancing their capacity through redevelopment of this new facility to Kings Garden's exacting environmental controls and specifications."
As more things develop for IIPR the future growth potential is looking promising. From October 30th to November 30 IIPR stock had a 30% uptick in trading. So as the company continues to make progress IIPR continues to be a top marijuana stock to watch.
Pot Stocks To Watch This Month: TerrAscend Corp. (TRSSF)
TerrAscend Corp. is a marijuana stock that has displayed progress through innovation. This innovation the company has shown has been the ability to run its operation in new markets. For instance, back on November 3rd New Jersey was one of the 5 states to legalize cannabis. Currently, TerrAscend will be one of the first medical dispensaries to be up and running in New Jersey. Just last week on November 24th TerrAscend received the final permit from the NJ Department of Health. With how big NJ black market is this venture should help increase the companies revenue and lead to more opportunities.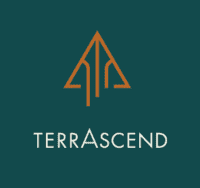 Over the last 4 weeks, TRSSF stock has performed well. TRSSF stock has picked up momentum in the market reaching substantial gains. TRSSF stock was trading at $6.50 in the begging of November to a current share price of $9.73. This makes a 49% increase in trading for November. Furthermore, the company will be joining various virtual cannabis conferences to provide insight into the industry and cannabis investing. Because of  Covid what used to be for live conferences are now done so over a computer screen. However, it worked well for most of the cannabis conferences that have taken place in 2020. So as TerrAscend prepares for the future investors may want to include this company as a marijuana stock to watch.
---
MAPH Enterprises, LLC | (305) 414-0128 | 1501 Venera Ave, Coral Gables, FL 33146 | new@marijuanastocks.com