Is Oklahoma The Home Of New Green Rush
Recently 5, new states have joined the green rush. New Jersey, South Dakota, Montana, Arizona, and Mississippi. In an industry that is on course to see 35$ billion by 2025 in the US alone. With the addition of these new states, it will create a market with the potential to produce $2-$3 billion in cannabis sales. Currently, there are 35 states plus Washington D.C. that have implemented some form of cannabis legislation. As well with the MORE Act making its way to the floor of the House much anticipation is set on proper cannabis reform.
[Read More]
When taking a deeper look into each state a question that should be asked is, are they set up for success?. When California became the top cannabis state many other states tried to mirror them. However, as other states like Florida, Oregon, and Colorado found out it's not as simple as it looks. Each state has a different climate of politics on how each state should run its cannabis industry. This side of the business comes with many do's don'ts and grey areas in terms of set up and regulations. Basically what states are sorting out is how to be a profitable competitor within a regulated and taxed system. At the same time providing those that take part in the cannabis industry a legal way to make a living.
Will Oklahoma's Cannabis Industry Continues To Thrive?
Some industry workers who caught the first wave of US legalization have yet to experience that anywhere else till now. For some time now Oklahoma has been a silent giant in the cannabis industry. Although full rec has yet to be passed Oklahoma passed medical marijuana back in 2018. Since then Oklahoma has silently been building momentum. A gentleman by the name of Chip Baker provides explains to Politico how Oklahoma is turning into one of the biggest cannabis markets in the U.S.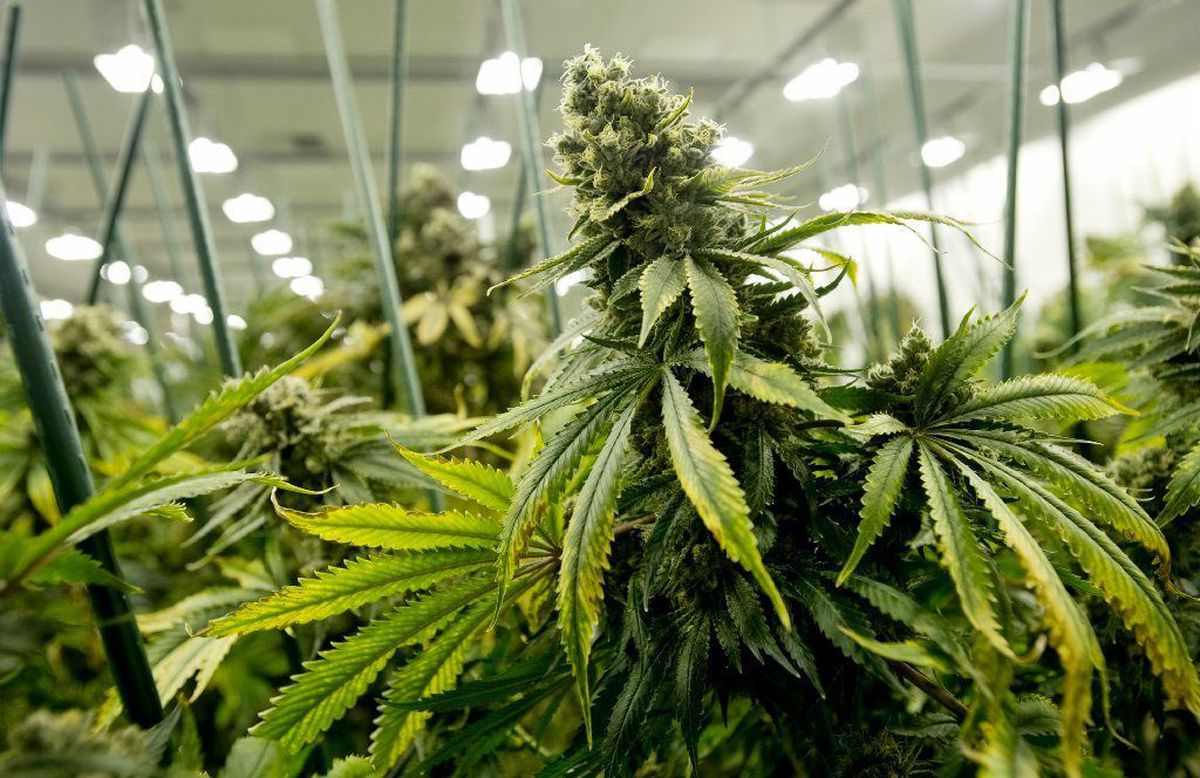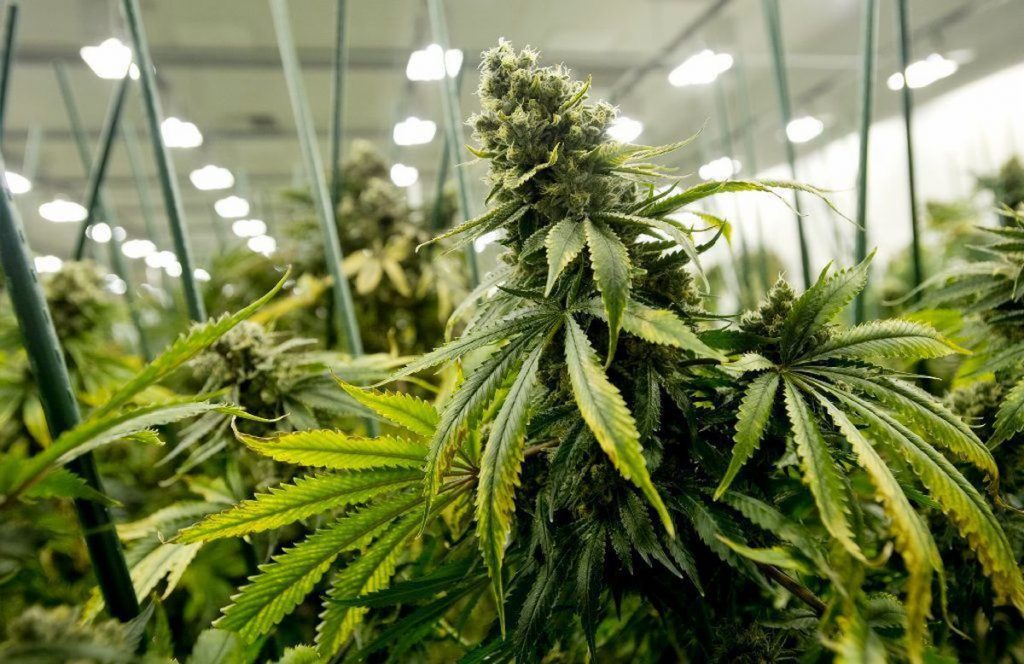 Chip Baker who as he puts it "has been growing weed since he was 13 in Georgia, has cultivated crops in some of the world's most notorious marijuana hotspots, from the forests of Northern California's Emerald Triangle to the lake region of Switzerland to the mountains of Colorado."
You would think with a resume like this his opinion on Oklahoma's cannabis industry holds potential value. What Baker initially noticed was the transport costs were going up. Everything from potting soil, grow lights fertilizer, and more had seen a surge in shipment quantity. So he decided to see where his shipments were heading and that's when he realized the untapped potential.
"This is exactly like Humboldt County was in the late 90s," Baker says, as a trio of workers chop down marijuana plants that survived a recent ice storm. "The effect this is going to have on the cannabis nation is going to be incredible."
Will MSO Marijuana Stocks Make Their Way Into Oklahoma
Since Oklahoma legalized medical cannabis more than 10% of the state now holds a medical marijuana card. That's more than 300,000 people who are in favor of marijuana. To put in perspective how strong their market is, Oklahoma just passed 1$ billion in medical cannabis sales in just 2 years. According to the Oklahoma Tax Commission in just 2019 alone retail sales reached more than $345 million. That's not including the $55 million in state tax revenue that was generated. Currently, Oklahoma is ranked 2nd in the U.S. with over 14 dispensaries per 100,000 residents.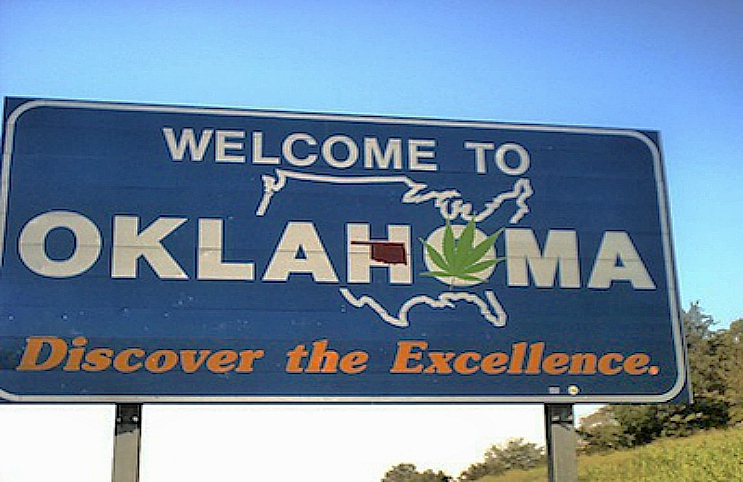 With Oklahoma currently running the biggest medical marijuana market in the country, much opportunity is in the works. Oklahoma cannabis industry allows for MSO marijuana stocks the chance to do business. MSO Marijuana stocks like GrowGeneration (GRWG Stock Report) are cannabis companies that are always looking to expand. GrowGeneration is a cannabis company that sells retail hydroponic supplies and runs organic garden centers. Currently, GrowGen has 3 stores open for business with there soon to be 4th store in Oklahoma. In the company's most recent earnings report, GrowGen made over $3 million in sales right in Oklahoma.
What Does This Mean For Other Marijuana Stocks and Oklahoma?
With how Oklahoma's medical marijuana industry has thrived it seems as though there isn't much stopping further progress. This will allow other MSO marijuana stocks like Trulieve cannabis (TCNNF Stock Report) to get in on the action. With much of the state still seen as an untapped potential, how will the state avoid saturation? Meaning what can regulators in Oklahoma do to control how many new players can operate in the state. Unfornitaly once the secrete of this new green rush becomes more popular more investors will want in. So all in all the future of Oklahoma's cannabis industry is set up with great promise heading into 2021.
---
MAPH Enterprises, LLC | (305) 414-0128 | 1501 Venera Ave, Coral Gables, FL 33146 | new@marijuanastocks.com