July's Top Cannabis Companies to Track for Short-Term Potential
 As the cannabis industry and top marijuana stocks continue to rise, 2023 is an excellent opportunity for investors and traders to enter the thriving world of cannabis companies. With new markets opening up, regulatory environments changing, and consumer demand increasing, the prospect of short-term rewards is enticing. However, trading well in this volatile sector necessitates a cautious approach, including utilizing technical indicators, applying appropriate risk management, and completing extensive research on industry catalysts.
Understanding technical indicators is critical for short-term traders looking to capitalize on price swings in the cannabis industry. These techniques aid in identifying trends, momentum, and prospective entry and departure locations. Moving averages, the Relative Strength Index (RSI), and Bollinger Bands are popular indicators that can help traders gauge market sentiment and make informed trading decisions. Traders can use technical analysis and fundamental research to boost their odds of discovering successful opportunities.
While the cannabis sector has bright prospects, it also has inherent risks due to its volatile nature and legal uncertainties. Effective risk management is the foundation of profitable short-term trading. Setting stop-loss levels, deciding on position sizes, and diversifying across various cannabis stocks can all help to reduce potential losses. Prudent risk management strategies protect traders from volatile market swings and preserve capital, allowing them to participate sustainably in the sector's growth.
The cannabis market has enormous potential for short-term trading in 2023. To properly navigate this developing market, traders must use technical indicators to pinpoint entry and exit points, implement solid risk management systems, and perform extensive research into industry catalysts.
Top Marijuana Stocks to Consider Adding to Your Watchlist in July
Flora Growth Corp. (NASDAQ: FLGC)
4Front Ventures Corp. (OTC: FFNTF)
Cansortium Inc. (OTC: CNTMF)
Flora Growth Corp.
Flora Growth Corp. is a global cannabis company dedicated to bringing the benefits of cannabis to people worldwide. Our commitment is to create, master, and connect the international cannabis supply chain by setting the standard for world-class cultivation and manufacturing, thoughtful brand development, and rigorous research and development of medical-grade cannabis products that meet the highest quality, safety, and efficacy standards. The company did a 1 for 20 reverse stock split in June.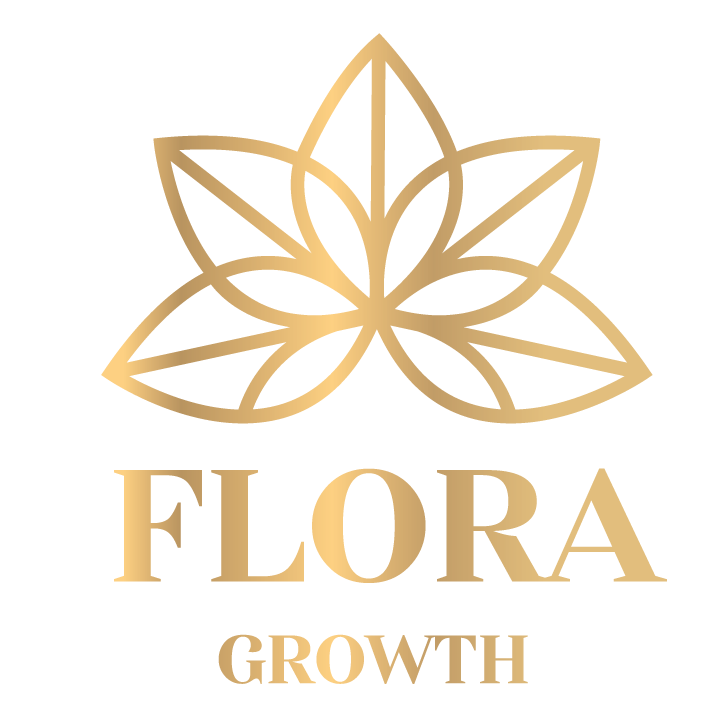 First Quarter 2023 Financial Results
Flora generated $20.1 million in revenue in Q1 2023, a 307% increase year-over-year.
Gross profit for Q1 2023 increased 105% year-over-year, to $5.5 million.
Posting a net loss of $3.9 million for Q1 2023 (decreased from Q1 2022). New leadership plans to further reduce expenses and focus on organic revenue growth.
FLGC Stock Performance
FLGC stock closed at $ 2.41 on July 20th  and has a 52-week price range of $0.17-$24.40. In this case, CNN Business analysts gave FLGC stock a median price target of $20 per share. This would represent an upside of 754.70% from its last trading price of $2.41.
[Read More] 3 Top Marijuana Stocks To Buy In 2023?
4Front Ventures Corp. (FFNTF)
4Front Ventures Corp. is a multi-state, national, vertically integrated cannabis operator with operations and facilities in important medical and adult-use cannabis markets, including California, Illinois, Massachusetts, Michigan, and Washington. 4Front has built a strong reputation for high standards and low-cost cultivation and production methodology since its establishment in 2011, thanks to a track record of success in facility design, cultivation, genetics, growing procedures, manufacturing, purchasing, distribution, and retail. So far, 4Front has successfully released over 20 cannabis brands and over 1800 products, meticulously marketed through Mission dispensaries and retail stores in its major markets.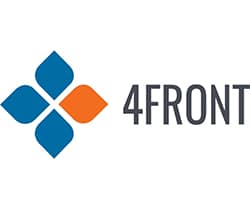 Systemwide Pro Forma Revenue was $34.8 million in Q1 2023, up 7% from Q1 2022. GAAP revenue in Q1 2023 was $30.4 million, a 17% increase over Q1 2022. In Q1 2023, adjusted EBITDA was $3.5 million, compared to $7.4 million in Q1 2022, representing a 10.1% margin. As the Company's California business turns the corner in 2023 and joins the rest of its operations as a positive contributor to EBITDA, EBITDA margins are expected to return to the mid-20% range by the end of the year, with the potential to increase further as operations in Illinois continue to expand in 2024. In June, the company launched new Live Resin, limited-edition edibles, and a comprehensive concentrates lineup, significantly expanding its brand portfolio in Massachusetts.
FFNTF Stock Performance
FFNTF stock closed at $0.1464 on July 20th   and has a 52-week price range of $0.116-$0.70. In this case, CNN Business analysts gave FFNTF stock a median price target of $0.39 per share. This would represent an upside of 166.48% from its last trading price of $0.1464.
[Read More] US Cannabis Industry Hot Picks: 3 Top Marijuana Stocks for July 2023
Cansortium Inc.
Cansortium Inc., a cannabis company established in Florida, is committed to manufacturing high-quality cannabis. The corporation currently has offices in Texas, Michigan, and Pennsylvania. As a result of a $90 million loan and equity arrangement inked the previous year, Cansortium has expanded into Florida and Pennsylvania. Cansortium is one of Florida's largest dispensary networks, with 30 outlets. Fluent's Fluent brand provides a comprehensive range of high-end consumables, including full-spectrum extracts, cartridges, and lotions.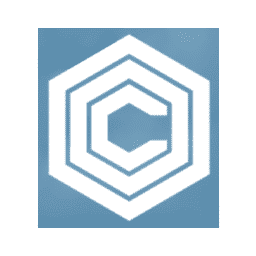 Cansortium reported a 12% increase in revenue in the first quarter of 2023, reaching $22.1 million, up from $19.7 million in the first quarter of 2022. In Florida, revenue grew 9.7% to $18.2 million from $16.6 million. Notably, adjusted gross profit1 climbed 22% year on year to $14.1 million, or 63.9% of revenue, from $11.5 million, or 58.6%, in 2017. Adjusted EBITDA increased 56% year on year to $9.7 million from $6.2 million. Cansortium already has 31 locations in Florida and plans to open 3-5 new ones by the end of 2023. Three of these are currently under contract and construction.
CNTMF Stock Performance
On July 20th, CNTMF stock finished at $0.089, up 5.56% in the past month of trading. The stock is now trading in a 52-week price range of $0.065-$0.2550 and is down 15.03 percent year to date.
[Read More] 2023's Top Global Cannabis Stocks: Unveiling the Best Global Opportunities
US Marijuana Stocks: Discovering Lucrative Opportunities
Before making any financial decisions, it is critical to approach short-term investments with prudence and undertake thorough research. To make informed decisions, keep up with the latest news, market trends, and regulatory developments. Remember that any stock investment includes risks, and the marijuana business, while promising, is not immune to volatility.
In general, investors can navigate the dynamic landscape of top marijuana stocks in 2023 and potentially benefit from short-term investing opportunities by taking a planned and knowledgeable approach. Stay assertive, vigilant, and embrace the potential riches that this booming industry has to offer.
---
MAPH Enterprises, LLC | (305) 414-0128 | 1501 Venera Ave, Coral Gables, FL 33146 | new@marijuanastocks.com