Best Stocks Under $1 to Keep an Eye on in July 2023
As the Canadian cannabis sector grows, investors and traders keep close tabs on the market for prospective possibilities. July 2023 is a very interesting month for Canadian cannabis stocks, with several significant events and developing trends on the horizon.
In recent years, the Canadian cannabis industry has seen tremendous growth and transformation, spurred by progressive rules and growing acceptance of cannabis as a viable corporate sector. July 2023 will likely be a watershed moment for Canadian cannabis stocks as the industry braces for imminent regulatory changes, product advancements, and customer preference adjustments. As the market evolves, traders and investors must stay educated about the top-performing cannabis stocks to capitalize on short-term trading opportunities.
Using technical analysis and indicators to identify potential entry points is one useful strategy for navigating the volatility of the Canadian cannabis market. Moving averages, relative strength index (RSI), and Bollinger Bands are technical indicators that provide vital insight into price patterns, momentum, and probable reversal points. Traders can better grasp market sentiment and make more informed decisions about when to enter and exit positions by analyzing these indicators and their trends.
Canadian cannabis stocks are ready for major volatility and growth in July 2023, making it an ideal moment for traders to investigate the possible benefits of short-term trading tactics. Investors can position themselves to make measured trades and optimize their profits by harnessing technical indicators and staying current on the latest industry trends. However, keep in mind that successful trading in the cannabis market necessitates both competence and careful risk management. Let's look at 3 top Canadian marijuana stocks to watch right now.
Top Canadian Cannabis Stocks Under $1 for July 2023
Canopy Growth Corporation (NASDAQ: CGC)
Village Farms International, Inc. (NASDAQ: VFF)
Neptune Wellness Solutions Inc. (NASDAQ: NEPT)
Canopy Growth Corporation
Canopy Growth is a well-known cannabis and cannabis-derived product company in Canada. The main markets for the company's hemp- and cannabis-based products are the United States, Canada, and Germany. Canopy and Southern Glazers Wine & Spirits will begin selling CBD-infused alcoholic beverages in the United States in 2021. Canopy bought Supreme Cannabis Company, Inc., a premium cannabis company, to expand its product offerings in Canada. Whisl is a cutting-edge CBD vape that can help you maintain a positive attitude throughout the day.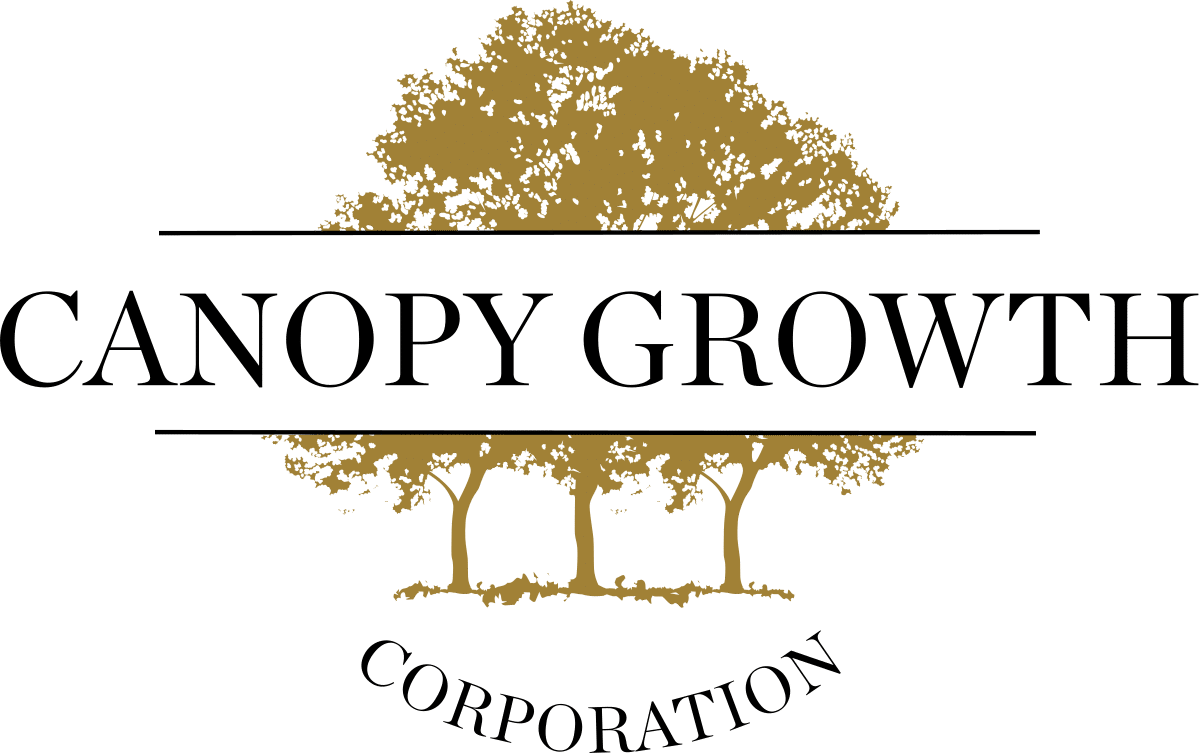 Canopy reported $101 million in net revenue in the third quarter of fiscal 2023, a 28% decrease from the third quarter of fiscal 2022. The key drivers of the loss were the sale of C3 Cannabinoid Compound Company GmbH ("C3"), a decline in our U.S. CBD sales, rising competition for adult-use cannabis in Canada, a drop in our U.S. CBD sales, and substandard performance from This Works and Storz & Bickel. When the effects of C3 and our Canadian retail business sales were considered, revenues in FY2023 decreased by 23% compared to the third quarter of FY2022.
In fiscal year 2023, the company intends to strengthen its position in Canada's high-end industries. Furthermore, the company intends to sell its products worldwide, mainly to Canadian leisure businesses. Following the deduction of US-related expenses, the company anticipates that these measures will yield positive Adjusted EBITDA in FY2024.
CGC Stock Performance
CGC stock closed at $0.39 on July 18th, down 40% in the past five days of trading. Currently, the stock has a 52-week price range of $0.3460-$4.77, down 83.12% year to date. According to analysts at CNN Business, CGC stock has a 12-month median price target of $0.52 per share. This estimate would be a 33.92% increase from its last trading price of $0.39.
[Read More] The Top Marijuana Stocks Of The Cannabis Sector
Village Farms International, Inc
Village Farms International, Inc. and its subsidiaries grow, sell, and distribute greenhouse-grown cucumbers, bell peppers, and tomatoes throughout North America. Furthermore, the corporation has CBD and cannabis-related operations in the United States and Canada. Pure Sunfarms, a wholly owned subsidiary of Village Farms, is one of the largest cannabis businesses in North America. Pure Sunfarms has acquired a Delta 2 greenhouse with a cannabis production license, thus doubling its output capacity. Last year, Village Farms launched a new website and logo at www.villagefarms.com.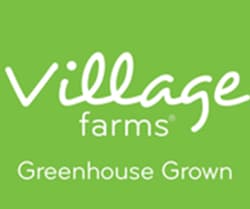 According to the company's first-quarter 2023 results, consolidated revenues fell 8% year on year to $64.7 million from $70.2 million. In addition, net sales in the cannabis segment climbed 4% year on year to $30.1 million, accounting for 47% of total Village Farms revenues. Furthermore, its total cannabis segment net loss was ($0.5 million), compared to $1.3 million in net profits.  Adjusted EBITDA for the cannabis division increased from $2.7 million to $3.8 million. In Canada, cannabis net sales grew 23% (in constant currency) to $25.1 million (C$34.0 million) from $21.8 million (C$27.6 million). Overall, retail branded cannabis sales climbed by 40% in Canada, while foreign (export) sales increased by 943 percent.
VFF Stock Performance
VFF stock closed at $0.6245 on July 18th, down 7.75% in the last month of trading. Currently, the stock has a 52-week price range of $0.555-$3.53 and is down 53.40% year to date. According to analysts at CNN Business, VFF stock has a 12-month median price target of $1.88 per share. In this case, this would represent an upside of 210.43%.
[Read More] 2023's Top Global Cannabis Stocks: Unveiling the Best Global Opportunities
Neptune Wellness Solutions Inc.
Neptune Wellness Solutions Inc. merged completely with a consumer goods company last year. The company will sell CBD-infused beverages such as flavored teas and lemonades, in the United States. Neptune is transitioning from a major consumer goods company to a B2B hemp and cannabis extraction enterprise. Customers can purchase cannabis, nutraceuticals, cosmetics, personal care items, organic food, and cannabis from the company. The business promoted Jessica Adkins to Senior Vice President of Corporate Communications in October. In Ontario and Alberta, Neptune's December Mood Ring now includes pre-rolls.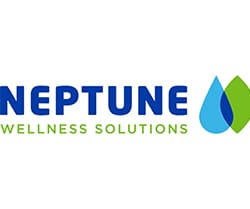 Fiscal Fourth Quarter and Full Year 2023 Financial Results
Consolidated revenues for fiscal 2023 totaled $52.6 million, an increase of $3.8 million or 7.8% as compared to $48.8 million for fiscal 2022
Q4 net sales were $12.1 million, up 5% from last year's $11.5 million
Sprout maintained a top 3 brand position on Amazon in fiscal 2023 and strong sales levels in all periods nationally1
Sprout was available in 90% of footprint the Organic Baby Food market across all 50 U.S. states and Canada
NEPT Stock Performance
NEPT stock closed at $0.1420von July 18th, down 20.45% in the last month of trading. The stock has a 52-week price range of $0.11-$3.74, down 54.93% year to date.
[Read More] US Marijuana Stocks in July 2023
Finding Value in Canadian Cannabis
July 2023 is an exceptional opportunity for investors and traders seeking to profit from the Canadian cannabis market. Individuals can acquire modest investments with significant growth potential by focusing on top-performing cannabis stocks under $1. To make well-informed trading selections, it is critical to undertake thorough research, use technical indicators, and stay current on industry trends.
While the potential for profits is enticing, exercising caution and implementing proper risk management strategies is important. Investing in the volatile cannabis market carries inherent risks, and it is always recommended to seek advice from financial professionals and conduct due diligence before making any investment decisions.
---
MAPH Enterprises, LLC | (305) 414-0128 | 1501 Venera Ave, Coral Gables, FL 33146 | new@marijuanastocks.com