Riding the Momentum of Leading Marijuana Stocks in 2023
Marijuana stocks have been generating a lot of attention among investors and traders as the cannabis sector continues to grow. This developing market has performed outstandingly due to progressive regulatory changes and increased acceptance of cannabis use worldwide. Whether you're an experienced investor or a beginner looking to cash in on the green rush, keeping a close watch on these possible gems could be wise.
The marijuana market has changed dramatically, evolving from illegal activities to a booming legal sector. The legalization and decriminalization of cannabis in various locations have largely driven this movement, creating an atmosphere conducive to investment. In 2023, the industry experienced a noticeable increase, with some cannabis stocks outperforming market forecasts. Companies in this area are seizing on the chance to expand their operations and serve a bigger consumer base as more countries consider legalizing.
We will examine the top-performing marijuana stocks year to date, assessing their recent performance, fundamental characteristics, and the variables that may drive their short-term price moves. Whether you're a seasoned trader or a beginner wanting to enter the cannabis sector, this watchlist will provide helpful information for your investment journey. Remember that while the potential returns can be substantial, it is critical to approach the market with caution, understanding, and a risk management strategy.
Top Marijuana Stocks Year To Date To Watch In July
Glass House Brands Inc. (OTC: GLASF)
TerrAscend Corp. (OTC: TSNDF)
Goodness Growth Holdings, Inc. (OTC: GDNSF)
Glass House Brands Inc.
Glass House Brands Inc., a vertically integrated hemp and cannabis company, serves one of the fastest-growing industries in the country. The company focuses on the California market, where it develops distinctive, ecologically friendly brands to meet consumers' needs in various industries. Mama Sue Wellness, Glass House Farms, and Forbidden Flowers are some of the company's well-known products. In September 2021, the company intends to invest in a 5.5 million square foot greenhouse in Southern California.  PLUS, a well-known California edibles company, was purchased for $25.6 million in December.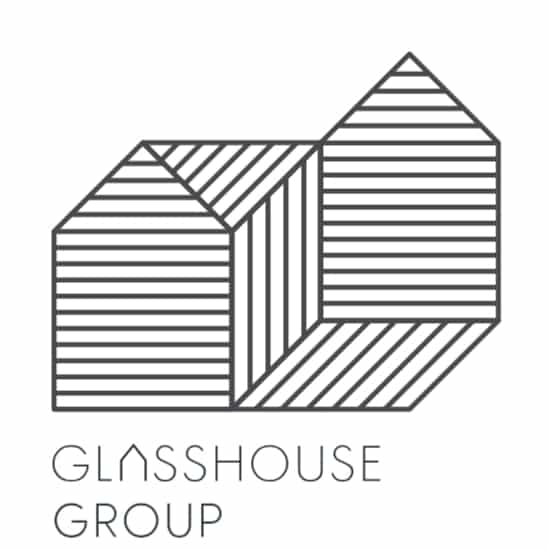 Glass House reported net revenues of $29.0 million in the first quarter of 2023, an increase of 108% over the same period in 2022 but a 10% sequential drop over the same period in 2022 primarily attributable to seasonality. This result exceeded our $27 million to $29 million Q1 estimate range. Furthermore, wholesale biomass revenue increased 182% from Q1 2022 to Q4 2022 but fell 7% sequentially.
In the third quarter, product sales increased by 179% year on year, hitting roughly 49,923 pounds of equivalent dry weight. Consolidated gross profit climbed from $2.3 million, or 17%, in the first quarter of 2022 to $10.2 million, or 32%, in the fourth quarter to $12.0 million, or 41% of net revenues in the fourth quarter. This gross margin% has been at its highest since the second quarter of 2022, the final quarter before wholesale prices began to fall rapidly.
Q2 2023 Outlook
The company anticipates revenue of $38 to $40 million. We anticipate CPG and Retail revenue to be comparable to Q1 due to the prolonged poor retail environment. The increase above Q1 23 is primarily attributable to a seasonal increase in biomass output due to greater sunlight levels in Q2 compared to Q1. Based on trends through early May, the company anticipates the average wholesale biomass selling price will be $325 per pound.
GLASF Stock Performance
GLASF stock ended at $3.23 on July 14th, up 2.54% in the last five days of trading. Currently, the stock has been trading in a 52-week range of $1.78-$4.51. GLASF stock is up 69.11% year to date.
[Read More] 3 Top Marijuana Stocks Of 2023 To Watch Right Now
TerrAscend Corp.
TerrAscend grows and distributes marijuana throughout the United States and Canada for medical and recreational purposes. The firm is a large cannabis grower in the United States, operating in Pennsylvania, New Jersey, and California. The company's principal goals are to create and market artisan cannabis goods and hemp and cannabis-infused products. TerrAscend has developed several items under the Kind Tree brand in Maryland. Vapes and half-gram pre-rolls will be added to the Kind Tree brand's current product line, manufactured in Maryland from 15 different flower varietals.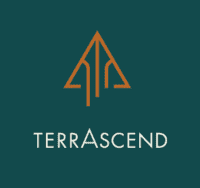 First Quarter 2023 Financial Highlights
Net Revenue was $69.4 million, an increase of 0.6% sequentially and 42.8% year-over-year.
Gross Profit Margin was 48.8%, compared to 44.6% in Q4 2022 and 32.1% in Q1 2022.
Adjusted Gross Profit Margin1 was 49.0%, compared to 45.3% in Q4 2022 and 40.3% in Q1 2022.
GAAP Net loss from continuing operations was $19.2 million, compared to $2.0 million in Q4 2022 and $13.8 million in Q1 2022.
EBITDA from continuing operations1 was $6.1 million, compared to $30.0 million in Q4 2022 and $1.1 million in Q1 2022.
Adjusted EBITDA from continuing operations1 was $12.2 million, compared to $12.2 million in Q4 2022 and $4.9 million in Q1 2022.
Adjusted EBITDA Margin from continuing operations1 was 17.6%, compared to 17.7% in Q4 2022 and 10.1% in Q1 2022.
Cashflow provided by (used in) continuing operations was $8.4 million compared to $7.3 million in Q4 2022 and ($18.8) million in Q1 2022.
Free cash flow was a positive $5.9 million compared to ($6.9) million in Q4 2022 and ($23.0) million in Q1 2022.
Cash and Cash Equivalents totaled $32.9 million as of March 31, 2023, as compared to $26.2 million as of December 31, 2022.
TSNDF Stock Performance
TSNDF stock closed at $1.73 on July 14th, up 6.70% in the past month of trading. The stock has a 52-week price range of $1.00-$3.09 and is up 53.10% year to date. According to analysts at CNN Business, TSNDF stock has a 12-month average price target of $2.46 per share. In this case, this would represent an upside of 42.23% from its last trading price of $1.73.
[Read More] Top US Ancillary Cannabis Stocks: July 2023 Analysis and Investment Opportunities
Goodness Growth Holdings, Inc.
Goodness Growth Holdings, Inc. is an American medicinal cannabis firm. The company grows marijuana in ecologically friendly greenhouses, creates pharmaceutical-grade cannabis extracts, and sells its products through a network of retail and independent dispensaries under Goodness Growth and other brands. It operated 18 dispensaries as of March 11, 2022, including two in Maryland, eight in Minnesota, four in New Mexico, and four in New York. It also distributed wholesale cannabis products through a variety of organizations in Arizona, Maryland, Minnesota, and New York. In June 2021, the firm changed its name from Vireo Health International Inc. to Goodness Growth Holdings, Inc. The corporate headquarters of Goodness Growth Holdings, Inc. is located in Minneapolis, Minnesota.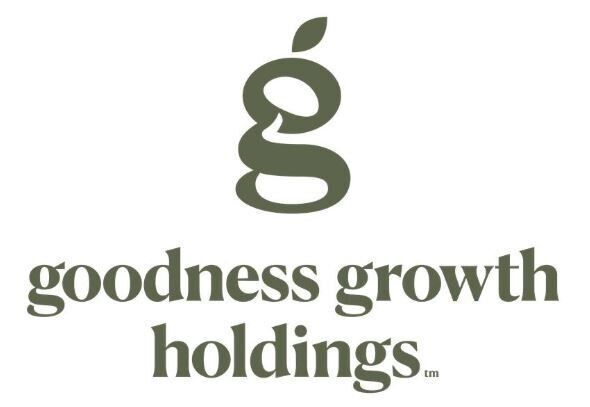 The company released first-quarter 2023 results in May, with a $21.9 million sales rise year on year and a 30.5% increase excluding discontinued operations. Total current assets were $115.2 million as of March 31, 2023, with $10.3 million in cash, excluding $1.7 million in net proceeds from the Company's recently closed convertible credit agreement. The total amount of current obligations was $96.4 million.
Words From The CEO
"Our first quarter results demonstrate a continuation of the trends we discussed last quarter, with revenue growth in each of our core markets and gross margin performance that has stabilized since the wind down of our former outdoor operations in Arizona. Fundamentally, our strategy this year aims to produce better and more affordable products for patients and consumers in Maryland, Minnesota, and New York, and we believe we are off to a solid start toward achieving these goals. We were also pleased to close on a new $10 million convertible loan facility earlier this month. Although access to capital remains challenging and expensive for cannabis operators, this loan provides us flexibility to execute our plans for the year, which rest upon delivering meaningful operational improvements, driving quality and efficiency within our cultivation and manufacturing facilities, with a priority on being prepared for adult-use transitions in our core markets."

Interim Chief Executive Officer Josh Rosen
GDSNF Stock Performance
On July 14th, GDNSF stock closed at $0.18, up 20.44% in the last trading month. The stock is currently trading in a 52-week price range of $0.091-$1.57 and is up 12.50% year to date. GDNSF stock has a median price target of $0.20, representing an 11.11% increase from its last trading price of $0.18.
Profitable Moves: Identifying 2023's Best Marijuana Stocks for Short-Term Trading
Investing in the cannabis sector can be beneficial but also carries risks. Short-term traders are looking for stocks that have shown exceptional growth year to date and have the potential to continue rising. In general, our watchlist stocks have exhibited strong financials, healthy revenue streams, and conservative management, making them appealing prospects for short-term trading techniques. However, remember that the marijuana market may be quite unpredictable, and making informed decisions is critical for success.
To capitalize on short-term opportunities in the cannabis industry, traders can apply various methods customized to their risk tolerance and investing objectives. Overall, swing trading, momentum trading, and technical analysis can all provide valuable insights into market movements and potential entry and exit locations. Keeping an eye on news and regulatory changes can also assist traders in seizing advantageous trading chances as events unfold. As with any investment, comprehensive research and a diverse approach are crucial to limiting risks and optimizing profits in the volatile marijuana industry.
---
MAPH Enterprises, LLC | (305) 414-0128 | 1501 Venera Ave, Coral Gables, FL 33146 | new@marijuanastocks.com