3 Marijuana Stocks To Start Your Trading Day
This week could be a good opportunity to find marijuana stocks to buy. Now as some may still see investing in cannabis stocks as more risk verse reward. Yet there is still hope for the future. Right now with all the advancements in the industry, it is time to do your homework on the future of the cannabis industry will be. By becoming more aware of what companies are leading the industry can build investors' confidence. As well you want to gain an understanding of what projects the company is working on and how profitable they have become.
When cannabis can show profitability and sustainable financials more people tend to what to invest. Still, there are no guarantees on how things will play out do market uncertainties. Unfortunately without any federal laws in place that favor the cannabis industry volatile trading will remain on the rise. But with all things considered legal cannabis is just starting out in comparison to other emerging sectors.
Many have transitioned to seeing marijuana stocks as long-term investments. This has to do with the inconsistent upward trading that has led the sector to a volatile decline. It is not that marijuana stocks don't have good trading days. It's just they don't have it often and when they do it's for short moments making it a bit tough to take profits at the right time. But even with all this, there is still hope for the future. Below are several marijuana stocks to watch this week for possible better trading.
Top Marijuana Stocks Today
GrowGeneration Corp. (NASDAQ:GRWG)
Hydrofarm Holdings Group, Inc. (NASDAQ:HYFM)
The Scotts Miracle-Gro Company (NYSE:SMG)
GrowGeneration Corp.
GrowGeneration Corp. through its subsidiaries, owns and operates retail hydroponic and organic gardening stores in the United States. Recently the company has announced its participation in several conferences that have passed.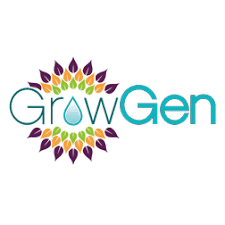 As well back in May, the company announced it acquired 2 stores in Alaska. This was done to further expand its geographic footprint into another state.
Words From The Company
Darren Lampert, Co-Founder, and Chief Executive Officer of GrowGen, said, "We are excited to expand our retail footprint into Alaska, representing GrowGen's 18th state and second new state this year. This transaction is part of our key initiative to continue making whitespace acquisitions and strategically invest our capital for future growth.
[Read More] Top Marijuana Stocks 2023: Short-Term Trading Watchlist for Impressive YTD Performance
Hydrofarm Holdings Group, Inc.
Hydrofarm Holdings Group, Inc. together with its subsidiaries, engages in the manufacture and distribution of controlled environment agriculture (CEA) equipment and supplies in the United States and Canada. Back on June 8th the company and CEA advisors announce a strategic alliance. This venture between the 2 companies is to accelerate their expansion into the growing and evolving CEA space for both food and non-food production.

Hydrofarm's Innovative Growers Equipment ("IGE") commercial division will serve as the North American manufacturing and marketing hub for Growtainers® and Growracks®. IGE's Sycamore, Illinois facility combines manufacturing, research and development, and warehouse space serving the global market.
The Scotts Miracle-Gro Company
The Scotts Miracle-Gro Company is involved in the manufacture, marketing, and sale of products for lawn, garden care, and indoor and hydroponic gardening in the United States and internationally. It operates through three segments: U.S. Consumer, Hawthorne, and Other. On July 14 the company announced the appointment of Mark D. Kingdon to the Board of Directors.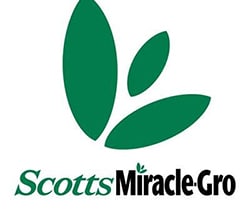 Kingdon has held senior executive positions ranging from president and CEO to founder of companies. Particularly in the consumer, technology, and digital spaces, among others. He has experience in finance, marketing, branding, innovation, business transformation, and emerging technologies with a track record of achieving groundbreaking results.
[Read More] Top Marijuana Stocks to Watch in July 2023: Analyzing Recent Upside and Short-Term Trading Strategies
Words From The CEO
"Mark will be a solid contributor to the Board at a critical time in the evolution of our Company," said Jim Hagedorn, chairman and CEO. "Beyond his bottom-line focus and strategic mindset, he is a creative thinker who is adept at identifying and capitalizing upon opportunities for near- and long-term growth.
---
MAPH Enterprises, LLC | (305) 414-0128 | 1501 Venera Ave, Coral Gables, FL 33146 | new@marijuanastocks.com