Seizing Opportunities: Mid-July 2023's Top Ancillary Cannabis Stocks for Investors
Are you looking for top marijuana stocks to watch in July? Ancillary cannabis companies provide products and services to the cannabis sector but do not work directly with the plant. These companies offer various services, including cultivation technology, packaging and labeling, software and data analytics, legal and financial services, and marketing and branding.
The continuous expansion of legal cannabis markets is one potential trend that may affect the ancillary cannabis sector in 2023. As more states and nations legalize cannabis for medical or recreational purposes, there will be an increase in demand for ancillary products and services. This could open up prospects for new market entrants while encouraging incumbent firms to increase their offers.
Many factors, such as regulatory changes, consumer preferences, and technological advancements, are expected to impact the auxiliary cannabis market in 2023. While it is impossible to predict the future with certainty, ancillary cannabis companies will continue to play a vital role in supporting the growth and development of the legal cannabis industry. Let's look at 3 top ancillary marijuana stocks to watch for the rest of this month.
[Read More] 3 Marijuana Stocks For Cannabis Investing The Rest Of The Month
The Best Ancillary Cannabis Stocks to Track Mid-Month
GrowGeneration Corp. (NASDAQ: GRWG)
The Scotts Miracle-Gro Company (NASDAQ: SMG)
Agrify Corporation (NASDAQ: AGFY)
GrowGeneration Corp.
GrowGen is the owner and operator of a specialty retail hydroponic and organic growing center. The company now has 61 locations across 17 states. GrowGen also offers a cultivator superstore online at growgeneration.com. GrowGen offers and distributes thousands of products, including organic nutrients and soils, cutting-edge lighting technology, and cutting-edge hydroponic equipment for use indoors and outdoors by commercial and home growers.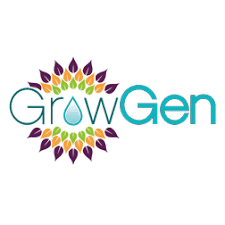 Revenue declined $24.9 million, or 30.5%, to $56.8 million in the fiscal quarter ending March 31, 2023, from $81.8 million the prior quarter. The decline in net revenue was primarily due to a 36.6% decrease in same-store sales at 55 retail locations and the Company's e-commerce operations compared to the same period last year, offset partially by an increase in revenue from our distribution and other segment. Overall retail sales in the first quarter were $39.4 million, down from $64.3 million the previous year. The revenue expectation 2023 remains between $250 million and $270 million. The adjusted EBITDA(1) projection remains between a $4 million loss and a $1 million profit.
GRWG Stock Performance
GRWG stock closed at $3.70 on July 13th, up 9.79% in the last five days of trading. In addition, GRWG stock has a 52-week range of $2.77-$8.63 and is down 5.61% year to date. According to analysts at CNN Business, GRWG stock has a 12-month median price target of $4.53. In this case, this represents a 22.13% increase from its last trading price of $3.70.
[Read More] Top US Ancillary Cannabis Stocks: July 2023 Analysis and Investment Opportunities
The Scotts Miracle-Gro Company
Scotts Miracle-Gro, the world's largest maker of name-brand consumer lawn and garden products, has entered the cannabis market. The company's wholly-owned subsidiary, Hawthorne Gardening, provides hydroponic equipment, lights, and fertilizers for cannabis production. In January, Scotts added True Liberty Bags and Luxx Lights to their Hawthorne range. Hawthorne will be able to increase its already impressive array of lighting products due to the acquisition. Despite declining earnings, Hawthorne's outlook for the year remains unchanged.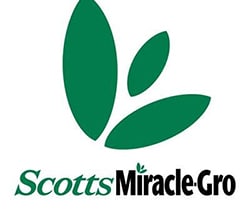 Second Quarter Details
Company-wide sales fell 9 percent to $1.53 billion in the quarter ending April 1, 2023. Consumer category sales in the United States fell 2% to $1.36 billion, down from a record $1.38 billion the previous year. Hawthorne category sales fell 54% to $93 million from $203 million at the same time last year, underscoring the hydroponic industry's ongoing struggles.
SMG Stock Performance
SMG stock closed at $70.17 on July 13th, up 10.87% from last month. Currently, the stock has a 52-week price range of $39.06-$90.01 and is up 44.41% year to date. According to analysts at CNN Business, SMG stock has a 12-month price target of $80 per share. This forecast represents an increase of 14.01% from its last trading price of $70.17.
[Read More] July 2023's Must-Watch US Marijuana Stocks: Investing in the Green Rush
Agrify Corporation
Agrify Corporation, situated in the United States, provides trustworthy machinery and software to the indoor farming industry. Vertical farming systems, integrated grow racks, and LED grow lights are all available from the company. Agrify's cutting-edge software and technology solutions enable organizations to operate at the highest dependability, effectiveness, and quality levels while incurring the lowest costs. Consulting, engineering, and building are among the services provided by the organization. The company recently purchased Precision Extraction Solutions and Cascade Sciences, two well-known providers of technologies and services for evaluating, processing, and extracting hemp and cannabis. In February, the company purchased Lab Society, a pioneer in cannabis extraction, distillation, and solvent separation solutions, with a $10 million annual revenue.

Agrify's revenue fell from $15.8 million in 2021 to $7.0 million in the third quarter of 2022. Revenue increased by 51.4%, from $34.6 million last year to $52.4 million this year. The third-quarter gross loss was $(4.1) million, or (58.6%) of revenue, compared to $(380) thousand, or (2.4%), in the same period the prior year. The most recent quarter's gross profit (loss) was $1.7 million, or 3.2% of revenue, compared to $393 thousand, or (1.1%)% of revenue in the prior year-to-date quarter. Agrify anticipates adjusted revenues of between $65 million and $70 million in fiscal year 2022.
AGFY Stock Performance
AGFY stock closed on July 13th at $3.30, up 16.61% in the past five days of trading. The stock has a range of $2.738-$416 and is down 50.48% year to date. In July, the company announced a 1-for-20 reverse stock split, effective as of 12:01 a.m. on Wednesday, July 5, 2023.  According to analysts at CNN Business, AGFY stock has a median price target of $33.50 per share. In this case, this would represent an upside of 906.01% from its last trading price of $3.30.
Mid-July 2023's Top Ancillary Cannabis Stocks Worth Investing In
Day and swing trading are two methods for capitalizing on today's market conditions. Before you begin your trading day, you must have a clear plan describing your trading objectives, risk management tactics, and entry and exit levels for each transaction.
Examining financial records and press releases could assist you in discovering the best cannabis companies on the market. To take advantage of the current market volatility, some experienced traders actively place short-term trades in well-known cannabis companies. Before starting a position, use technical indicators and chart patterns to help you locate the finest market opportunities. Your chances of success will improve if you seek trading opportunities to profit from. Because of the volatility of the top marijuana companies, these could be some of the top marijuana stocks to watch next month.
---
MAPH Enterprises, LLC | (305) 414-0128 | 1501 Venera Ave, Coral Gables, FL 33146 | new@marijuanastocks.com