Can July be the Month That Pot Stocks Make a Big Comeback?
The month of July has already been quite promising for the cannabis industry. With a large number of marijuana stocks showing big results, which pot stocks are worth watching this month? Well for starters, we must look at the overall cannabis industry. Projections show that within the next 4-5 years, the cannabis industry could be worth as much as $40 billion in the U.S. alone. This is of course predicated on the fact that more states will legalize marijuana for recreational use. But even in the current day, we are seeing a lot of positivity surrounding certain pot stocks to watch.
[Read More]
This positivity is marked by large numbers of bullish trading days for cannabis stocks. And with July already in full swing, there's no time like the present to find some interesting marijuana stocks to watch. These two pot stocks are not the only industry leaders, but they definitely are making big waves. Many believe that the cannabis industry is best looked at in the long term as that is where the majority of the potential lies. But for now, these two pot stocks to watch look like solid options in the present day.
A Leading Pot Stock in the CBD Industry
Charlotte's Web Holdings Inc. (CWBHF Stock Report) is one of the leaders when it comes to all things CBD. Many believe that CWBHF stock has the best chance of succeeding in the CBD industry. The company is considered to be one of the top brands for CBD based wellness products which makes it a prime candidate for future growth. Currently, Charlotte's Web has products in as many as 21,000 retail stores around the country. In addition, it grows the majority of the hemp that it uses for production. This vertical business model is another reason why so many believe in the future of CWBHF stock.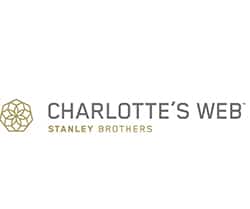 During its most recent first quarter, the CWBHF stock report showed as much as $21 million in revenue. This is a very similar number to the previous quarter which begs the question as to why it has not managed to grow since. But, the short answer seems to be the issues surrounding the coronavirus. On the plus side, we have witnessed as much as 163% in revenue growth for the company's alternative products. This includes items such as CBD gummies as well as products aimed more at the medicinal market. Because of this, Charlotte's Web remains a leading marijuana stock to watch.
Another Mid-Sized Marijuana Stock
Planet 13 Holdings Inc. (PLNHF Stock Report) is another one of the leading mid-sized marijuana stocks to watch. Planet 13 is a marijuana producer and retailer based out of Nevada and specifically in Las Vegas. The company has made a big name for itself in the cannabis industry by doing several key things. For one, it has created a completely new way to enjoy cannabis. The aptly named SuperStore is a location owned by Planet 13 that spans as much as 112,000 square feet of prime Las Vegas realty. Within this location is everything from a pizzeria to a state of the art cannabis testing facility.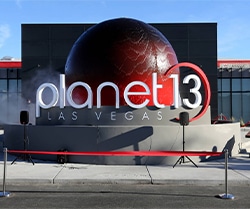 Because of its broad customer base and innovative ideas, many believe that PLNHF stock is a major marijuana stock to watch. PLNHF stock has also benefitted from the large growth that Planet 13 has embarked upon. This includes the opening of a new store based in Santa Ana, CA near Disneyland. During the massive pot stock selloff that occurred last year, PLNHF stock actually increased by as much as 80%. This is extremely significant and continues to show just why Planet 13 Holdings is considered a marijuana stock to watch.
---
MAPH Enterprises, LLC | (305) 414-0128 | 1501 Venera Ave, Coral Gables, FL 33146 | new@marijuanastocks.com