Two Solid Marijuana Stocks to Watch
The cannabis industry has been both unforgiving and gratuitous at the same time. Since mid-March of this year, we have witnessed a massive uptrend amongst most marijuana stocks to watch. But, we cannot say that this uptrend will continue forever. Rather, we know that the cannabis industry and pot stocks could succeed in the long term. Investors have continued to believe that the cannabis industry is a solid long term place to invest in. The uncertainty amongst marijuana stocks stems from the current pandemic we are in. Anyone who trades stocks, let alone pot stocks, knows that the cannabis industry is as volatile as ever.
[Read More]
Although we have seen mostly gains in the past few months, who knows how long it will last? But, as optimistic traders, we can only hope that the bulls will stay for a while. With that in mind, it's worth doing our due diligence to find which pot stocks are considered pot stocks to watch. We can do this by using the ample research at our disposal as well as a careful insight into the industry. While both short and long term investing strategies can be valuable, these two pot stocks to watch look like solid long term options. With that in mind, investors should keep a close eye on these two cannabis industry leaders.
An Interesting Mid-Cap Marijuana Stock to Watch
Aleafia Health Inc. (ALEAF Stock Report) is still a relatively unknown marijuana stock in the industry. Despite solid momentum from ALEAF stock, investors have largely not taken notice of the company. Based out of Ontario, ALEAF stock has benefitted greatly from the increase in cannabis demand. The company has been working in several aspects of the cannabis industry. This broadness makes ALEAF a solid pot stock to watch. Aleafia has stated that it operates in health, wellness, and the raw cannabis sectors. The company has stated that it also is a large provider of CBD products to the health market in Canada.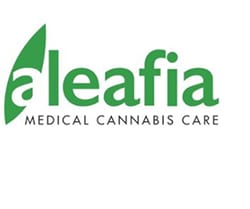 But, ALEAF stock does not just benefit from serving its home market. Rather, the company has its products in as many as three continents around the globe. Aleafia has been working day and night to move further into the European cannabis industry. Many believe that Europe could be a massive frontier for marijuana in the future. If Aleafia is able to successfully tackle this market, it would be huge for the company. Because of this, investors should keep a close eye on this interesting marijuana stock to watch.
A Large Marijuana Stock to Watch
Aphria Inc. (APHA Stock Report) is a widely talked about marijuana stock in the industry. APHA stock has gained the majority of its recent momentum from the rise in demand for cannabis around North America. The company is one of the largest producers of marijuana in the world and is based out of Canada. With a market cap of around $1.2 billion, APHA stock looks like it is here to stay. The company has managed to come back heavily from the big losses it incurred toward the end of last year.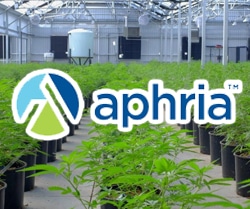 Since that time, APHA stock has managed to gain a lot of forward momentum. The company also reported having a large capital infusion of around CA$100 million put in by an unnamed investor. With that, investors believe that it could be considered one of the more secure pot stocks in terms of its financials. Although APHA stock is known to be quite volatile, many believe that it has a solid future trajectory. Because of this, investors continue to view it as a pot stock to watch.
---
MAPH Enterprises, LLC | (305) 414-0128 | 1501 Venera Ave, Coral Gables, FL 33146 | new@marijuanastocks.com